Theater and Dance Season
Welcome to the 2021-22 Theater Season at Bates College and to once again gathering together to experience live theater! We're grateful to be delving into these incredible stories by these incredible writers and composers. We're also thrilled to be able to collaborate with several professional guest artists throughout the year.
Starting off the Theater Season, Professor Cliff Odle, making his directorial debut at Bates, brings us Luck of the Irish by Boston playwright Kirstin Greenidge. Professional actress Destini Stewart and Dialect Coach Charles Linshaw join the creative team. Olivia Dimond ('22) directs Gina Gionfriddo's "intensely smart, immensely funny" Rapture, Blister Burn as part of her Honors Thesis in Directing. In a first for the Department, Noah Pott ('22) is both directing and musical directing 35mm-A Musical Exhibition, with music and lyrics by Ryan Scott Oliver, in part fulfilment of his joint Theater and Music thesis. Last, Professor Tim Dugan in collaboration with Affiliated Artist, Figures of Speech Theatre, and with guest artist and professional set designer, Marie Laster, directs Anne Carson's Antigonick.
Admission is free, with a suggested $5 donation, except where noted.
Tickets to all performances are available through the Bates Theater and Dance Eventbrite page.
UPCOMING – WINTER 2022
There are no upcoming events.
PAST 2021-22 PERFORMANCES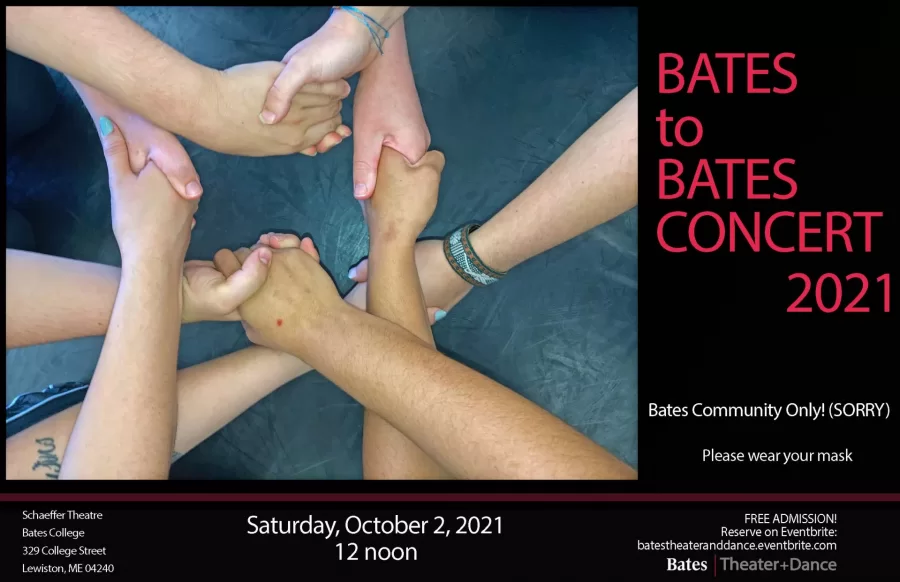 A multi arts event on Back to Bates weekend featuring works by faculty, independent performers, dance clubs and the Repertory class. Tickets Admission is free,…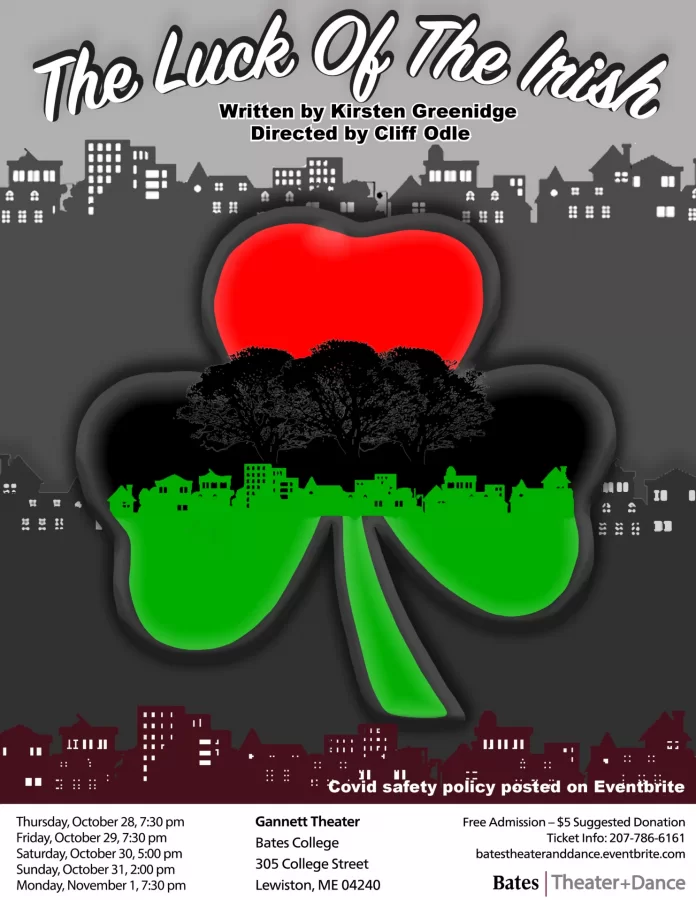 When an upwardly mobile African-American couple wants to buy a home in an all-white neighborhood in 1950's Boston, they pay a struggling Irish family to "ghost-buy" a house on their behalf. Fifty years later, the Irish family wants "their" house back.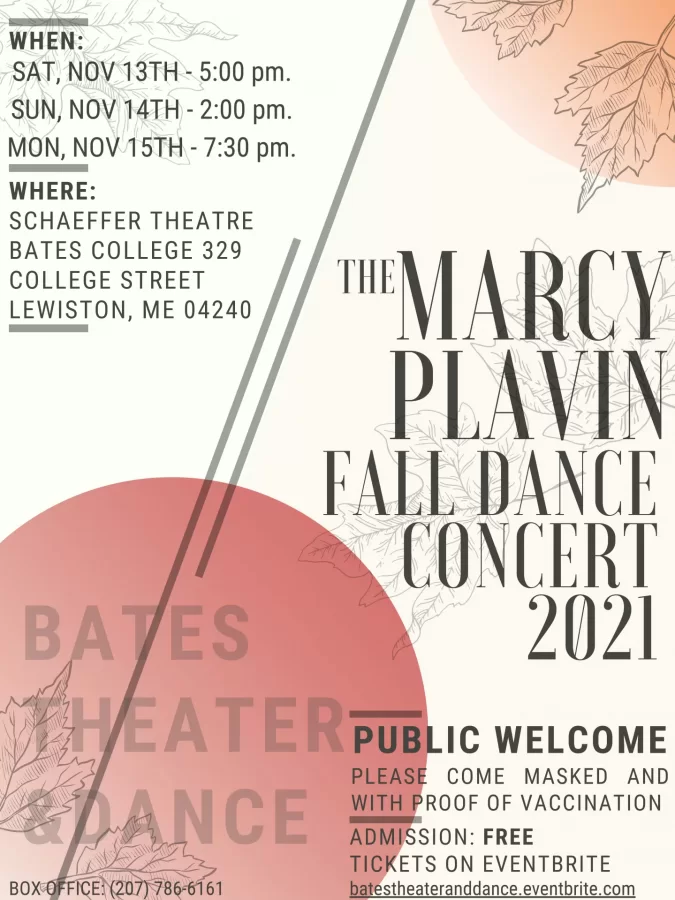 Marcy Plavin Fall Dance Concert this year presents performances by the student of Dance Repertory and Repertory Styles in works created by Assistant Professor Brian…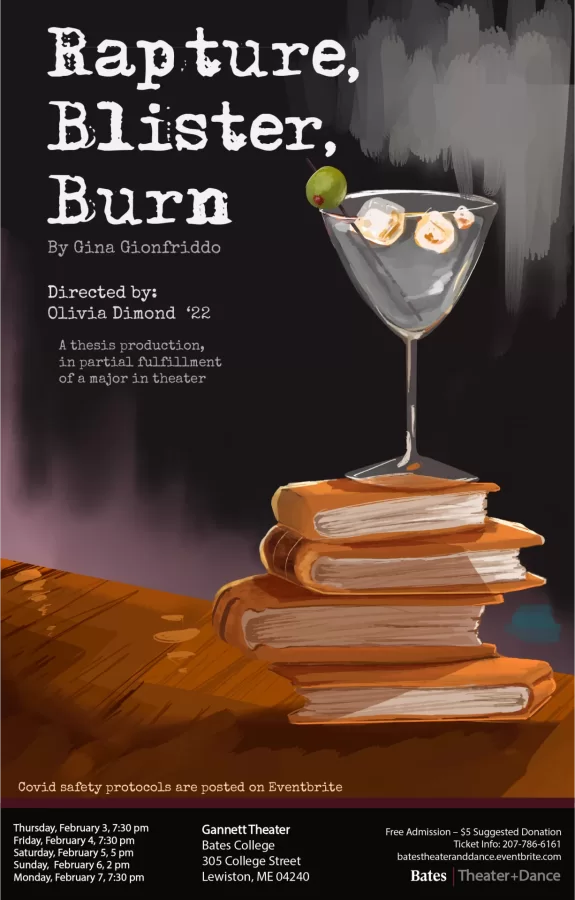 Catherine and Gwen, former best friends who have since gone their separate ways, feel equally unfilled: Catherine with just her academic career, Gwen with just her husband and children. Is switching lives enough to solve all their problems?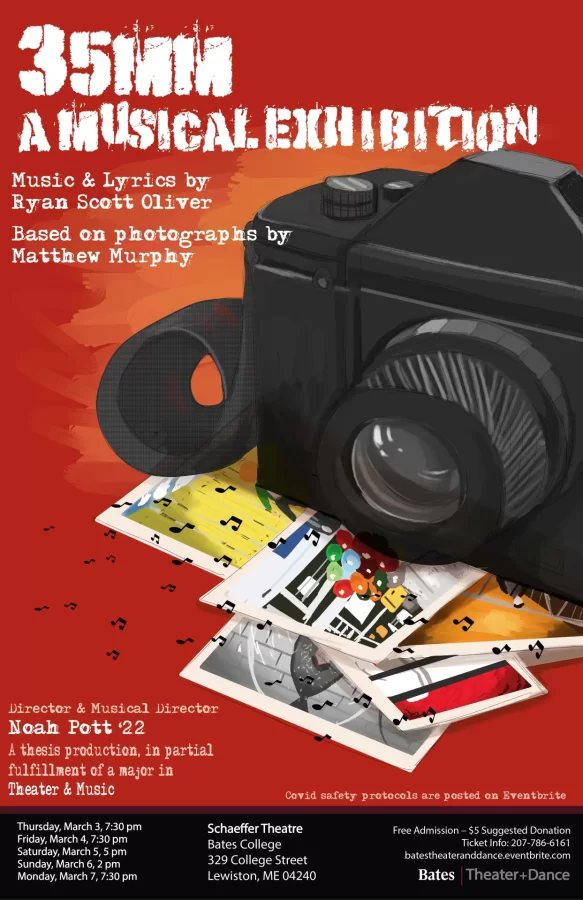 If a picture can tell 1000 words, can it inspire a song? From a southern gothic ghost story to a high school prom, the musical 35mm weaves together stories inspired by photographs, giving a glimpse into these moments that are frozen in time.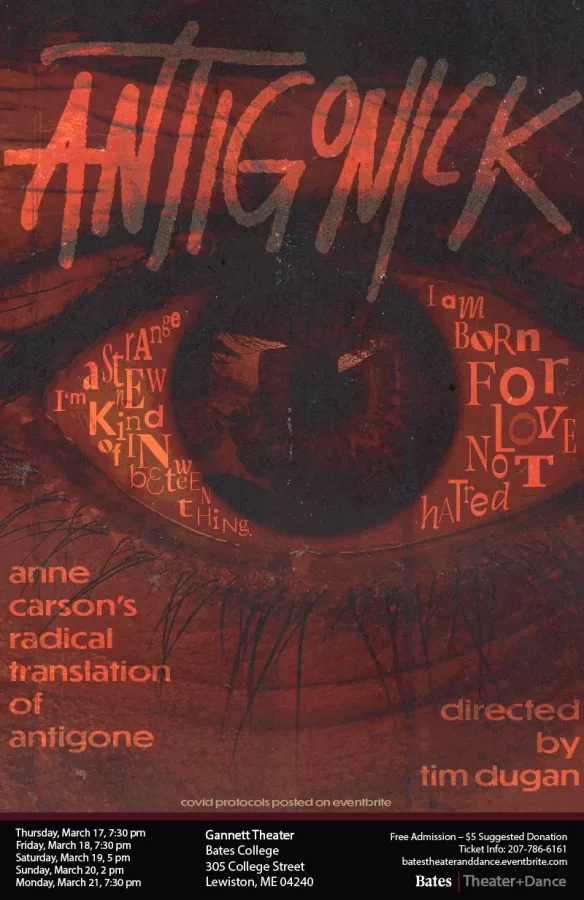 Anne Carson's radical translation of Antigone invites us to reconsider Sophocles' all-too-familiar characters. Politically incisive, emotionally raw, and frequently deadpan, the play shatters our expectations of genre and category, ultimately asking: what happens when we are deprived of the ability to grieve?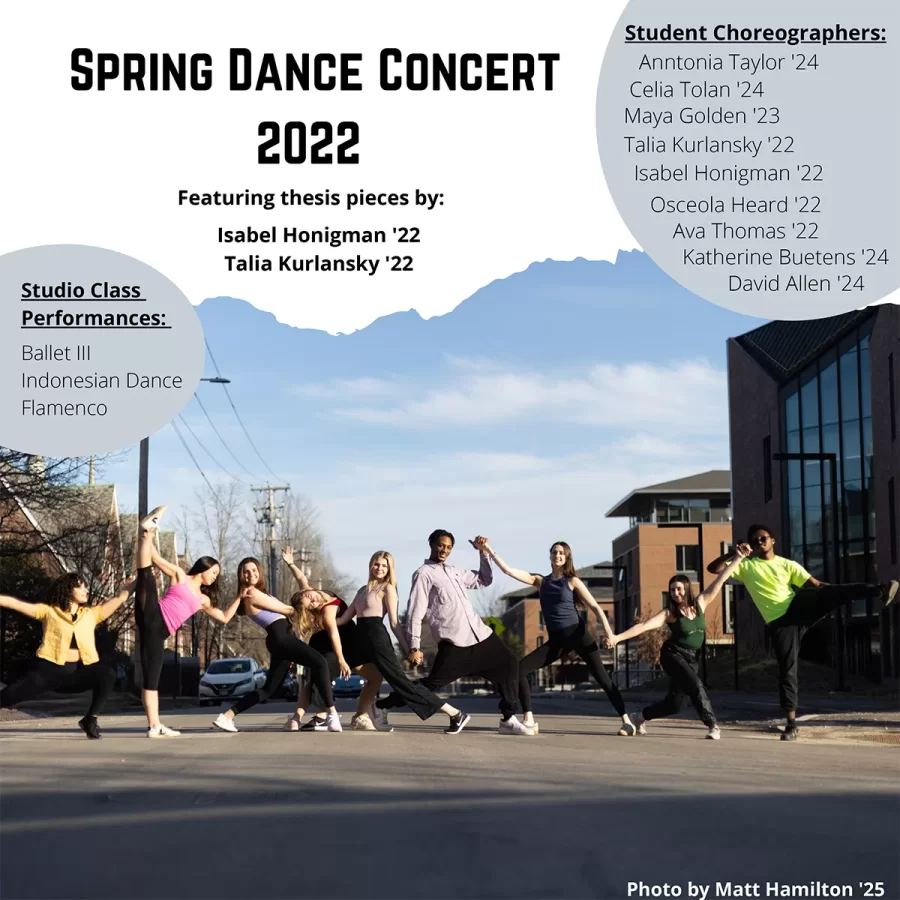 Spring Dance Concert features the senior thesis pieces by Isabel Honigman '22 and Talia Kurlansky '22 and works by student choreographers in Making Dances II, and level III independent studies. We will also  present a final study by the Flamenco and Indonesian Dance classes.