Theater and Dance Season
Welcome to the 2021-22 Dance Season at Bates College and to once again gathering together to experience live dance! The Dance Season begins with the Back to Bates Concert featuring an eclectic mix of performances, independent choreographers, alumni and the First Year Piece choreographed by senior dance majors. The Fall semester concludes with the Marcy Plavin Fall Concert, a showcase of the work by faculty Brian J Evans and guest artists Cameron McKinney and Noelle Price working with the Dance Repertory and Repertory Styles courses, performances by the Flamenco teacher, Lindsey Bourassa, and by Visiting Assistant Professor Maho Ishiguro performing Indonesian Dance.
In the cold of winter we take Bates Dance to downtown Lewiston with FAB 17 at the Gendron Center, presenting works by students, faculty and a wide range of Maine dance artists. Spring semester culminates in the Spring Dance Concert weekend featuring student choreography. This concert is usually 14-17 pieces made by three levels of composition courses, DANC 251, 351 or 360, and thesis. This concert includes volunteer dancers who have committed to rehearsals with the choreographers in those courses, plus lighting designers in THEA 232, sound designers in MUS 223, and student stage managers, sound/light board operators, and run crews. The total of students involved is often 70+ contributors. This year will feature Isabel Honigman '22 and Talia Kurlansky '22 presenting their thesis works.
We cap the year with the Short Term Variety Show, run by the Dance Club and featuring works by independent choreographers and dance clubs.
UPCOMING – WINTER 2022
There are no upcoming events.
PAST 2021-22 PERFORMANCES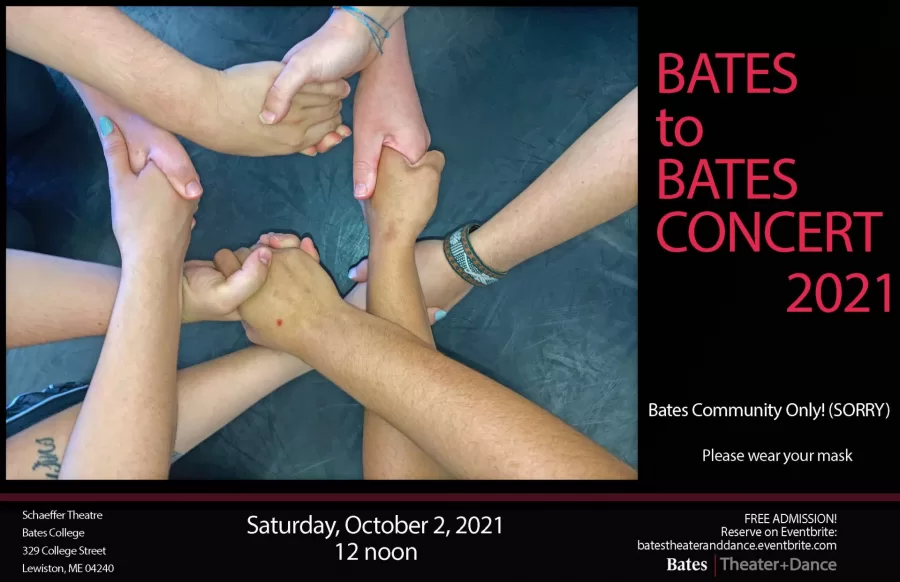 A multi arts event on Back to Bates weekend featuring works by faculty, independent performers, dance clubs and the Repertory class.  Tickets Admission is free,…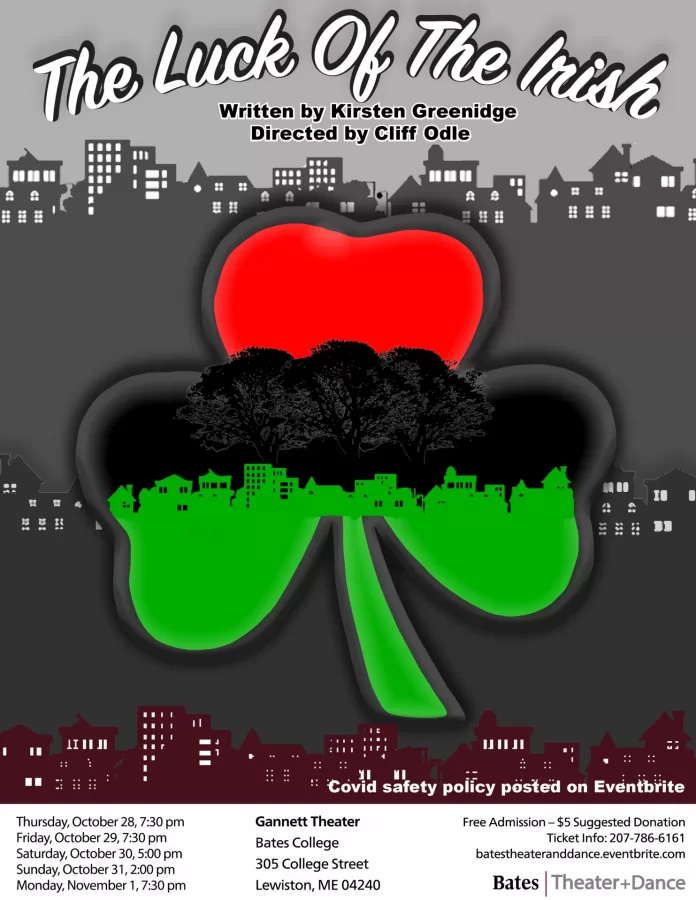 When an upwardly mobile African-American couple wants to buy a home in an all-white neighborhood in 1950's Boston, they pay a struggling Irish family to "ghost-buy" a house on their behalf. Fifty years later, the Irish family wants "their" house back.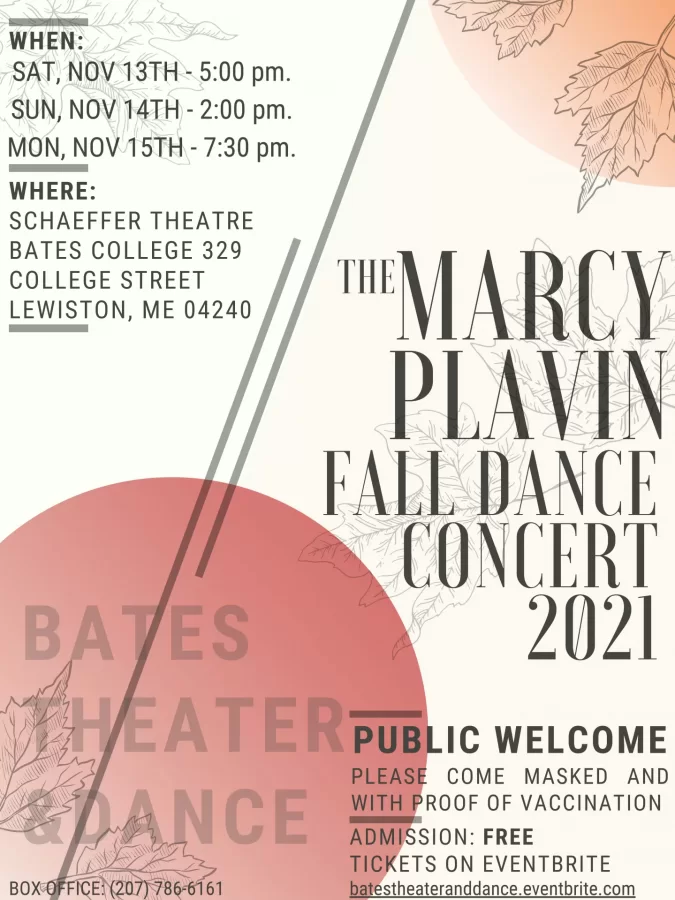 Marcy Plavin Fall Dance Concert this year presents performances by the student of Dance Repertory and Repertory Styles in works created by Assistant Professor Brian…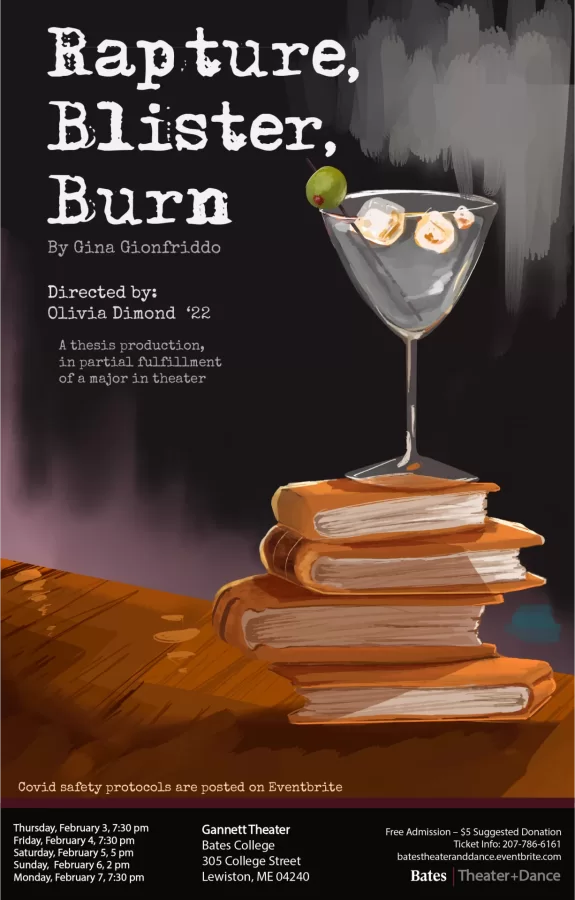 Catherine and Gwen, former best friends who have since gone their separate ways, feel equally unfilled: Catherine with just her academic career, Gwen with just her husband and children. Is switching lives enough to solve all their problems?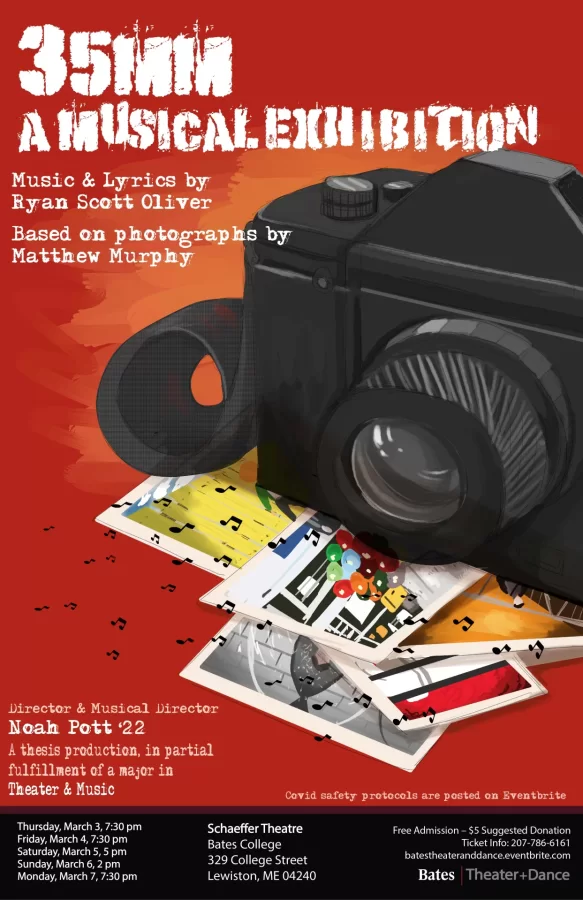 If a picture can tell 1000 words, can it inspire a song? From a southern gothic ghost story to a high school prom, the musical 35mm weaves together stories inspired by photographs, giving a glimpse into these moments that are frozen in time.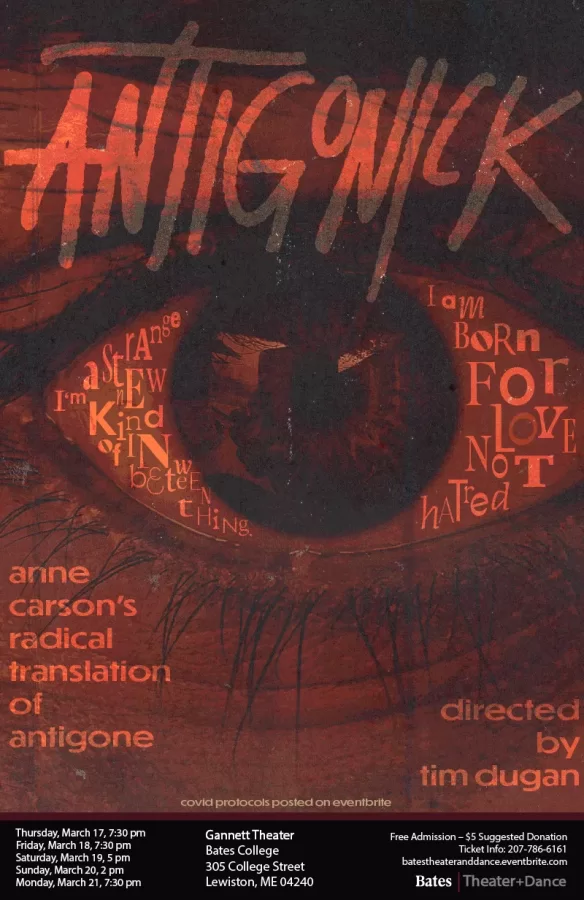 Anne Carson's radical translation of Antigone invites us to reconsider Sophocles' all-too-familiar characters. Politically incisive, emotionally raw, and frequently deadpan, the play shatters our expectations of genre and category, ultimately asking: what happens when we are deprived of the ability to grieve?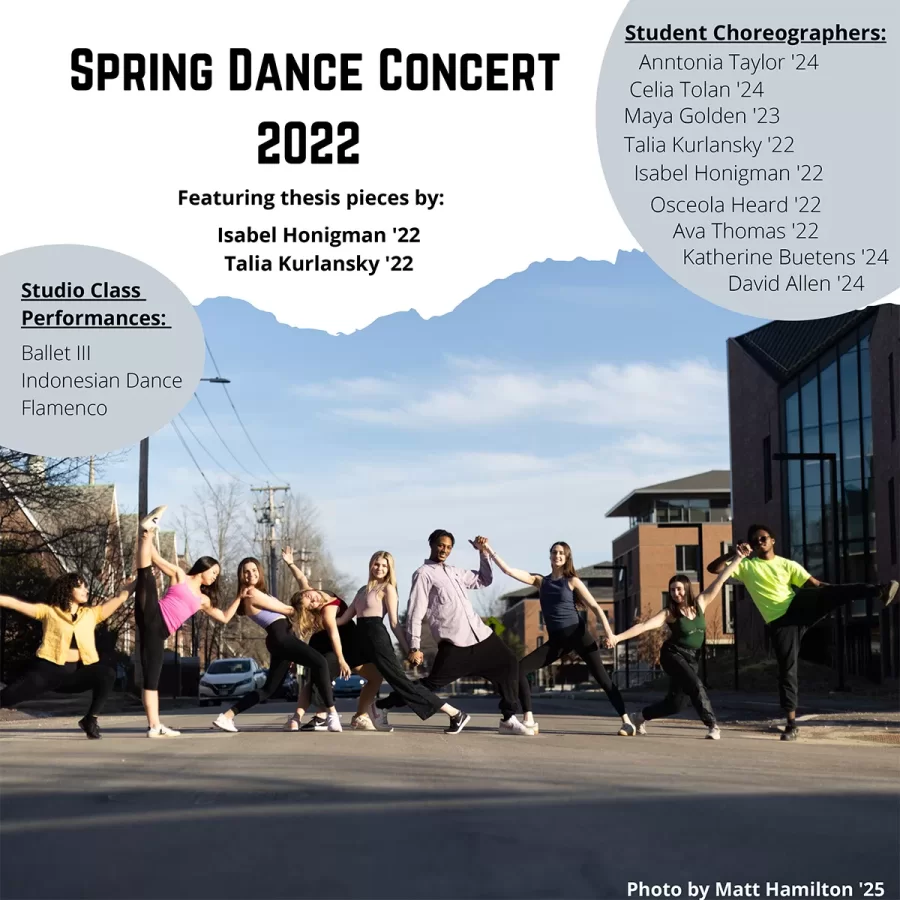 Spring Dance Concert features the senior thesis pieces by Isabel Honigman '22 and Talia Kurlansky '22 and works by student choreographers in Making Dances II, and level III independent studies. We will also  present a final study by the Flamenco and Indonesian Dance classes.