Employee Assistance Program (EAP)
Access the Employee Assistance Program (EAP) through the Web by visiting https://www.resourcesforliving.com or calling their toll-free number at 888-238-6232.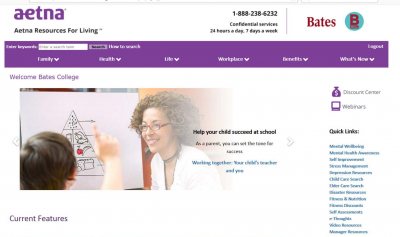 Help for personal challenges, big and small.
Personal problems can occur unexpectedly, and unnecessary worrying can affect your health and your professional life. Ease the stress of any uncomfortable situation by calling and speaking with qualified mental health providers when you or your family members need confidential information to:
Locate childcare and eldercare services and obtain matches to the appropriate provided based on your (or yourfamily's) preferences and criteria (the consultant will even confirm space availability).
Speak with financial experts by phone regarding issues such as budgeting, controlling debt, teaching children to manage money, investing for college and preparing for retirement.
Work through complex, sensitive issues such as personal or work relationships, depression and substance abuse.
Get advice on how to deal with a conflict between you and a co-worker.
Get a referral to a local attorney for a free, 30-minute in-person or telephonic legal consultation. You'll have access to an attorney for state-specific legal information and services. (If you decide to retain the attorney, you may be eligible to receive a 25% discount on additional services).
The EAP includes a comprehensive Web resource providing free 24-hour access to a host of information for you and any key or significant people in your life.
Through the website you can:
read books, life articles and guides;
view videos and listen to audio files online;
find information on parenting, retirement, finances,education and more;
use health management online calculators and other tools to help you with topics such as losing weight or starting a new exercise program;
access links to other informative websites;
use school, camp, eldercare and childcare locators;
use financial calculators, retirement planners, worksheets and more.
Through the Website, you can get the answers you want in the format you want.
There is something for everyone. Whether you are single or married, have kids or have pets, have a quick question or a complicated issue, the information you can find on the Web-site will make your life a little easier.
The service is completely confidential and can assist you with financial matters, family and care giving, health, emotional wellbeing and even planning a vacation.
As always, there is no additional charge for utilizing the EAP program. Participation is confidential and strictly voluntary.