Celebrate your senior on social media
As Commencement approaches, show — and share — your pride in your Bates senior on your favorite social media platforms.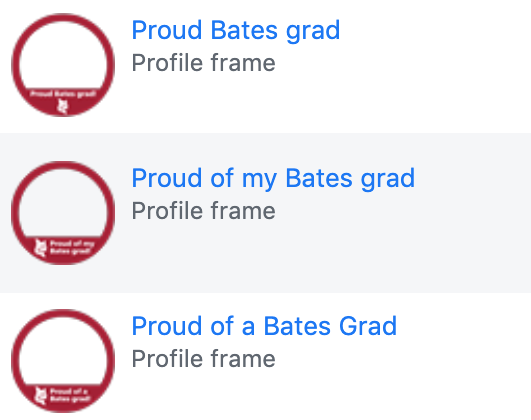 Facebook Profile Frames
To add a Bates 2021 frame to your Facebook profile picture:
Enter "Bates College" in the search bar.
Choose your new profile frame!
Select how long your profile frame will stay active and then click, "Use as Profile Picture."
---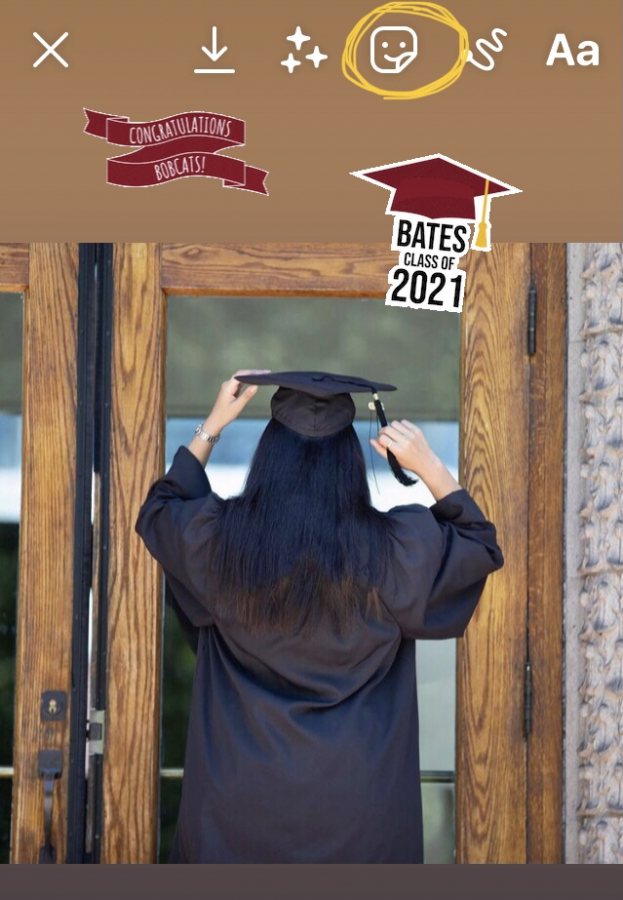 #Bates2021 GIPHY Stickers on Instagram & Snapchat
To add Bates 2021 stickers to your Instagram & Snapchat story posts: 
Start creating your story 
Tap the sticker option (top on Instagram / right on Snapchat).
Enter "Bates 2021" or "Bates College" into the sticker search bar.
Choose your Bates 2021 stickers and load your stories up with Bobcat pride!
---
Join the Commencement conversation with #BatesGrad and #Bates2021 hashtags
Share your commencement content with the Class of 2021
Use the #Bates2021 and #BatesGrad hashtags to share your Commencement content. Tag @BatesCollege in your Commencement posts to potentially be featured on our channels (photos must abide by our public health policies for institutional sharing). Or share your message directly through our web form.
You can see these pieces of content natively in their respective platforms on our Well Wishes page, Instagram #BatesGrad, Instagram #Bates2021, Twitter #BatesGrad, and YouTube #Bates2021.