Bates Econ
WE@Bates Leadership Award
Congratulations to Georgina Scoville and Maddie Sirois, winners of the inaugural (2021) Women in Economics @ Bates Leadership Award.
Congrats Econ Class of 2021!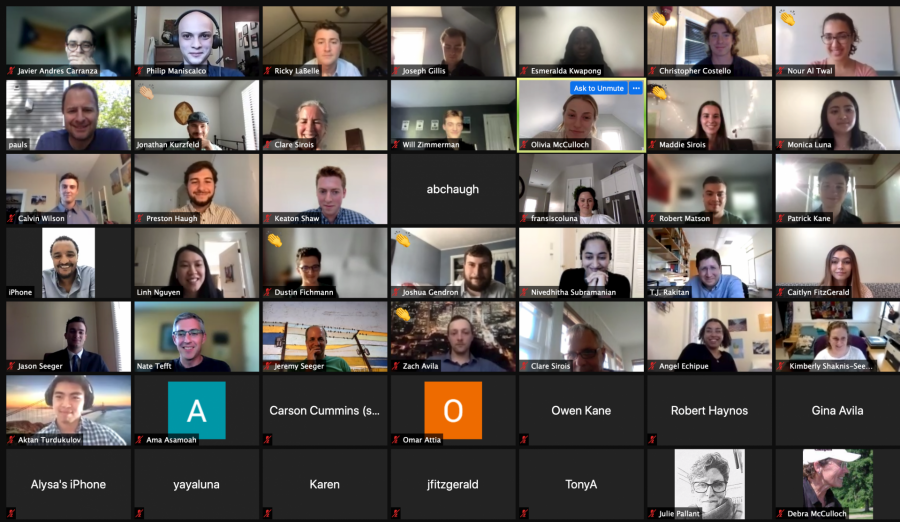 ---
Welcome to the Bates Economics web site, where you can find information on the department curriculum, faculty, events, and more.
News
April 2019
The 2019 Maine Economics Conference was held at Bates College
Charlie Kolstad '69, Senior Fellow at the Institute for Economic Policy Research & Precourt Institute for Energy, and Professor of Economics at Stanford University, was the keynote speaker for this event. He talked on "Estimating the Economic Impacts of Climate Change Using Weather Observations." Click here for the conference program.
March 2019
We are excited to host Amanda Bayer (Swarthmore) discuss Diversity in the Economics Profession: A New Attack on an Old Problem, on Friday March 22 at noon. pic.twitter.com/Q7lOtEgadM

— Bates Economics (@BatesEcon) March 8, 2019
Congratulations to Lucy Faust on her Fulbright Award!
This is my brilliant thesis student Lucy Faust who just received news of a Fulbright Award to Indonesia! Congratulations Lucy! Well deserved! I might also mention that she also qualified for Nationals in swimming! Go Lucy! Go Cats! @BatesEcon @BatesCollege @BatesAthletics pic.twitter.com/BRqSOtscxN

— Lynne Lewis (@lynnelewis20031) March 14, 2019
December 2018
Ngan Dinh '02 with majors in economics and Asian studies, who graduated magna cum laude, was inducted into Phi Beta Kappa and won the Ralph J. Chances Prize as the outstanding economics major while here at Bates is now a key figure in the creation of Fulbright University Vietnam, the first university to bring the liberal arts experience to Vietnamese students.
For more information: 'JUST LIKE BATES': NGAN DINH '02 HELPS BUILD VIETNAM'S FIRST LIBERAL ARTS UNIVERSITY .
November 2018
Lynne Lewis, Elmer W. Campbell Professor of Economics, has been elected to the Board of Directors of the Association of Environmental and Resource Economists (AERE). AERE currently has more than 1,000 members from over thirty countries – academic insitutions, the public sector and private industry. AERE also host the top two journals in the field. More information can be found at HERE.