Bates Econ
---
Welcome to the Bates Economics website, where you can find information on the department curriculum, faculty, events, and more.
News
April 2022
An Evening with Dr. Cecilia Rouse
Cecilia Rouse, who serves as chair of the White House Council of Economic Advisers and is a professor of economics and public affairs at Princeton University, meets with Bates students at a welcome reception hosted by the Bates student club WE@Bates (Women in Economics) at the Fireplace Lounge on April 7, 2022.

Later in the evening, Elmer W. Campbell Professor of Economics Lynne Lewis and Assistant Professor of Economics Nivedhitha Subramanian engaged Rouse in a lively Q&A session in Pettengill Hall's Keck Classroom, followed by audience questions from students, faculty, and staff.

Women in Economics provides a welcoming space for Bates students to explore the historically male-dominated fields of economics, finance, and consulting through mentorship groups; talks with leading researchers and Bates alumni; and support for students in discovering post-college opportunities.

Rouse holds the Lawrence and Shirley Katzman and Lewis and Anna Ernst Professorship in the Economics of Education at Princeton.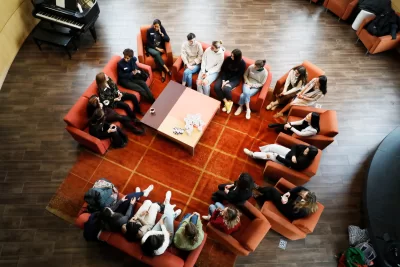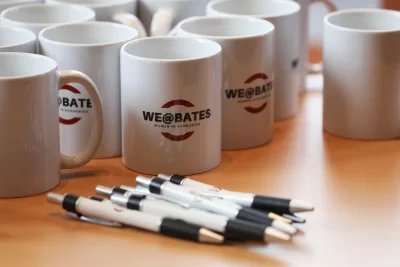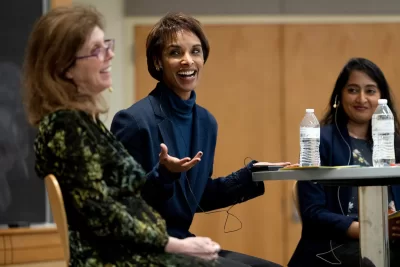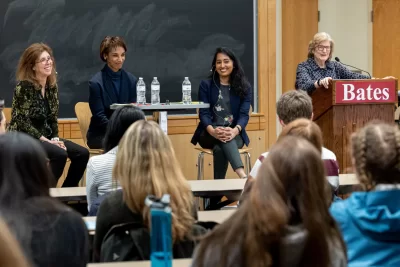 December 2021
Last-class Takeover in Professor Michael Murray's Econometrics Class
After serving 35 years at Bates College as the Charles Franklin Phillips Professor of Economics, Professor Michael Murray will retire after the current academic year. We celebrate his last class with a surprise class takeover.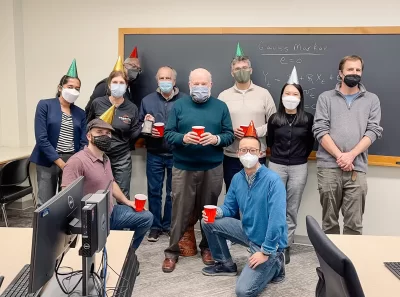 September 2021
Economics faulty of 2021-2022


Professor He:
  "I am studying how trade and immigration affect COVID-related xenophobia; whether Amazon raises its prices after its competing retailers disappear; what limits coordination within organizations; and how students in different classrooms can affect each others' academic performances."
Professor Kurzfeld:
  "I examine the principles of rationality that help us understand criminal behavior, social responsibility, and ideas of justice."
Professor Lewis:
  "I am an environmental economist. I am a microeconomist who specializes in questions related to natural resources and pollution control.
  I study how incentives motivate behavior (think carbon taxes, gas taxes, bottle deposits).
  I also work to make sure environmental goods and services have a "seat at the table" by thinking about their value in economic terms. What is the value of the Grand Canyon? What is the value of a brown bear?"
Professor Murray:
  "I'm interested in the plight of the least well-off and what economic theory and data can tell us about improving their lot."
Professor Nguyen:
  "I study the impact of land policies in developing countries on farmers' economic decisions, such as their choices regarding technology adoption and migration."
Professor Riera-Crichton:
  "As a macroeconomist, I typically deal with the structure, performance, behavior, and decision-making of the whole, or aggregate, economy.
  While two main areas of macroeconomic research are long-term economic growth and shorter-term business cycles. I typically focus on the latter with an emphasis on open-economy and emerging markets. My interests range from understanding the effects of fiscal (taxation and public expenditure) and monetary policy on the performance of developing countries' economies to understanding the drivers of the movement of capital across nations. I'm also interested in the determinants and effects of changes in international prices, especially the prices of international currencies (exchange rates) and the prices of internationally traded commodities."
Professor Rakitan:
  "I am fascinated by energy and its relationship to the environment, agriculture, and natural resources consumption.  I try to characterize the tradeoffs that energy requires and assess the overall costs and benefits."
Professor Shea:
  "As a macroeconomist, I am interested in what determines a country's short and long-term economic performance. Why are there recessions? Why are some countries so much wealthier than others? I am especially interested in how incomplete or inaccurate information can cause households and firms to make decisions that impact the overall economy."
Professor Subramanian:
  "I am interested in how women interact with the economy in low- and middle-income countries, particularly with whether, how, and where they work."
May 2021
WE@Bates Leadership Award
Congratulations to Georgina Scoville and Maddie Sirois, winners of the inaugural (2021) Women in Economics @ Bates Leadership Award.
Congrats Econ Class of 2021!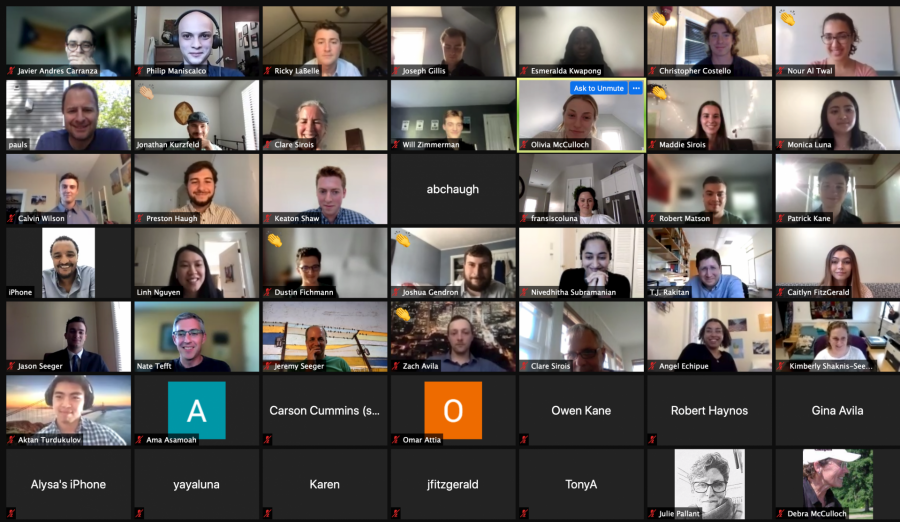 April 2019
The 2019 Maine Economics Conference was held at Bates College
Charlie Kolstad '69, Senior Fellow at the Institute for Economic Policy Research & Precourt Institute for Energy, and Professor of Economics at Stanford University, was the keynote speaker for this event. He talked on "Estimating the Economic Impacts of Climate Change Using Weather Observations."  Click here for the conference program.
March 2019
We are excited to host Amanda Bayer (Swarthmore) discuss Diversity in the Economics Profession: A New Attack on an Old Problem, on Friday March 22 at noon. pic.twitter.com/Q7lOtEgadM

— Bates Economics (@BatesEcon) March 8, 2019
Congratulations to Lucy Faust on her Fulbright Award!
This is my brilliant thesis student Lucy Faust who just received news of a Fulbright Award to Indonesia! Congratulations Lucy! Well deserved! I might also mention that she also qualified for Nationals in swimming! Go Lucy! Go Cats! @BatesEcon @BatesCollege @BatesAthletics pic.twitter.com/BRqSOtscxN

— Lynne Lewis (@lynnelewis20031) March 14, 2019
December 2018
Ngan Dinh '02 with majors in economics and Asian studies,  who graduated magna cum laude,  was inducted into Phi Beta Kappa and won the Ralph J. Chances Prize as the outstanding economics major while here at Bates is now  a key figure in the creation of Fulbright University Vietnam, the first university to bring the liberal arts experience to Vietnamese students.
For more information:  'JUST LIKE BATES': NGAN DINH '02 HELPS BUILD VIETNAM'S FIRST LIBERAL ARTS UNIVERSITY .
November 2018
Lynne Lewis, Elmer W. Campbell Professor of Economics, has been elected to the Board of Directors of the Association of Environmental and Resource Economists (AERE). AERE currently has more than 1,000 members from over thirty countries – academic insitutions, the public sector and private industry. AERE also host the top two journals in the field. More information can be found at HERE.