Program information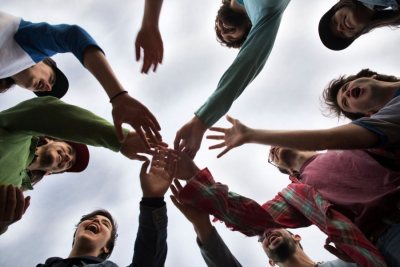 Minor The Bates Department of Education offers two minors in education: Teacher Education and Educational Studies. For both minors, students are required to take EDUC 231 (Perspectives on Education). This course introduces students to the field through foundational perspectives that stimulate further interest in education; it is open to first-year students. Students interested in declaring a minor in education are encouraged to come to information sessions offered twice during the academic year and to make appointments with education faculty for early planning and advisement.
---
Teacher Education offers graduates the ability to complete certification as public school teachers (7–12) in several disciplines including English, social studies, science, mathematics, and modern languages and visual art (K–12). Certification in theater (K-12) may be available through transcript analysis; interested students should consult Anita Charles, director of teacher education. The program is approved by the Maine State Board of Education, and students who receive Maine certification gain opportunities to teach through reciprocity with approximately forty-five other states. Some students may choose to enroll in the teacher education program even if they are interested in teaching in an independent school where certification is not required because they gain significant experience in the classroom and thus are better prepared for the challenges they will face when they enter a classroom on their own for the first time.
Educational Studies offer students the opportunity to pursue a set of interdisciplinary courses that are designed around students' emerging interests in education policy practice, theory, and research.
Students who wish to pursue a minor in education in either Teacher Education or Educational Studies should begin planning their course schedules no later than the sophomore year. With early planning, they will be able to meet all of the requirements for a major and minor and to spend some time in off-campus study as well. Those students interested in certification need to think about how to balance the demands of student teaching in their senior year with their coursework and thesis.
Interdisciplinary Studies
Students may propose individual majors that cross one or more boundaries of the college's established fields of study. A self-designed interdisciplinary major requires a detailed academic program with a list of courses to be included in the major drawn from at least two departments or programs, and one senior thesis (INDS 457, 458), capstone project, or comprehensive examination.
Further guidelines and an application for the individual interdisciplinary major are available from the registrar. Proposals for interdisciplinary majors must be submitted to the registrar for approval by the Curriculum Review Committee by March 1 in the sophomore year. Proposals must include a faculty advisory board of at least three faculty members who have agreed collectively to act as major advisors. One of these faculty members also serves as thesis advisor unless the student's program includes an alternative capstone project or comprehensive examination. A student with an individual interdisciplinary major graduates with a degree in interdisciplinary studies.
General Education
A minor in either teacher education or educational studies may count toward the major-plus-one or major-plus-two requirements.  In addition, two interdisciplinary general education concentrations include education department courses:
Children, Adolescents, School (C030)with courses from education and psychology
Learning and Teaching (C084) intended for students who wish explore teaching without committing to the teacher education minor