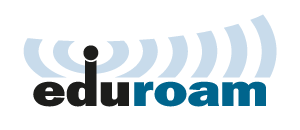 Bates is a member of eduroam, a global wi-fi service developed for the academic community by the good people at  Internet2.
What can eduroam do for me?
Bates faculty, staff, and students visiting institutions around the US and around the world will be able to connect to the eduroam service at participating institutions using their Bates College network credentials.  In turn, visitors to Bates from participating schools will be able to access the internet here with the credentials provided by their home institutions.  
How do I know if the institution I am visiting uses eduroam?
US institutions:  https://www.eduroam.us/institutions_list
International institutions:    https://www.eduroam.org/?p=where
How do I connect to eduroam either at Bates or another institution?
Find the eduroam service and login in with your full network id: username@bates.edu
If you have set up your connection while at Bates, your computer should connect automatically wherever the eduroam service is available. If you did not set it up while on campus, ask at your host institution for their recommended method of connections.
What happens when I change my Bates password?
After changing your password, the next time you login to eduroam (whether at Bates or elsewhere) you will be prompted to update your credentials.
What's the difference between eduroam and other wireless options, either at Bates or elsewhere.  
eduroam does not provide access to file shares, printing, and other local network services
Questions?  Contact the Help Desk, helpdesk@bates.edu or 207-786-8222.
Wait!  What's that about inspecting a certificate?
You may be prompted to verify the certificate name or fingerprint the first time you connect to eduroam.  The certificate confirms that you are connecting to the real eduroam service, rather than a rogue service designed to steal your credentials.  Compare the name and fingerprint for the certificate against the following information about the Bates certificate:
| | |
| --- | --- |
| certificate name | clearpass.bates.edu |
| certificate fingerprint (SHA1) | 86 9F FC 3F FE 56 E4 BE FA B8 43 F0 4F B3 D9 60 0C 03 DC 91 |
| certificate fingerprint (MD5) |  9D 2F F6 92 FD 59 5A FB EF 6D 27 83 1F AD E1 AF |
Acceptable Use Policy for eduroam@Bates
Bates faculty, staff, and student users of the eduroam service are subject to the Bates Acceptable Use Policy as well as any and all equivalent policies at the host institution.  Guests using eduroam service at Bates are subject to equivalent policies at their home institution as well as the Bates Acceptable Use Policy.
Use of the eduroam service is at your own risk – there is no guarantee that the service will be available at any given time.