Symposium celebrates 100 years of "The Souls of Black Folks"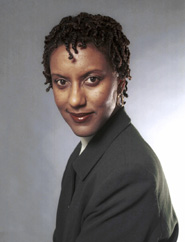 In a symposium Friday and Saturday, Oct. 10-11, faculty and guests from as far away as Germany will use music, drama and scholarly presentations to mark the 100th anniversary of a milestone in African American thought.
The symposium W.E.B. Du Bois and The Souls of Black Folk: The First 100 Years celebrates and reassesses Du Bois — philosopher, sociologist, historian, cofounder of the NAACP and a writer accomplished in a wealth of genres — and his 1903 collection of essays examining myriad aspects of the African American experience.
"The Souls of Black Folk," says symposium organizer Charles Nero, an associate professor of rhetoric at Bates, "discusses all the major topics of that period — violence against black people, black resistance, black historical figures, the role of the black intellectual, what black leadership should be like, the aspirations of African Americans at the beginning of the 20th century."
"[Poet] Langston Hughes said that the book reads like a resume for the race," Nero says.
The symposium comprises two days of presentations by scholars from Bates and away; an exhibit tapping a Du Bois archive in Massachusetts; one-act plays exploring key themes in African American history; and a concert of sacred music by tenor Chauncey Packer. Event information appears below. All symposium events are open to the public free of charge.
Taught in four courses at Bates this year, Souls is a "canonical text in African American studies, American cultural studies and sociology," Nero says. One of its most important legacies was Du Bois' forceful argument for the right of African Americans to pursue education in the liberal arts, challenging the prevailing view that blacks should receive only industrial education.
"The book is really important for its elevation of culture and for arguing that black people have a unified culture," Nero says. For example, to start each chapter, Du Bois offers two epigraphs: a literary quotation by a European or Euro-American writer, and musical notation for a piece of melody from an African American song. With that juxtaposition Du Bois asserts the parity of both forms of expression.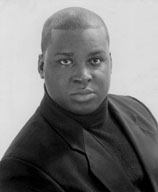 Those musical epigraphs form the basis of the concert at 8 p.m. Saturday in the Olin Arts Center Concert Hall, 75 Russell St. With commentary by Joyce Jackson, a Louisiana State University ethnomusicologist, the program consists of the spirituals and jubilees (songs of future happiness) that Du Bois cites. The singer is Packer, an up-and-coming tenor with a string of operatic and solo symphonic performances to his credit.
The symposium's other performances take place Friday. A program of one-act plays starts at 8 p.m. in Gannett Theater, Pettigrew Hall, 305 College Street. Nero adapted and directs Of the Coming of John, a story about a lynching from The Souls of Black Folk. Olga I. Davis, of Arizona State University, wrote and performs The Ghosts Shall Drive Us, a solo performance in several voices based on the 1921 Tulsa Race Riot.
The symposium's scholarly presentations are held in the Muskie Archives, 70 Campus Avenue, from 9:30 a.m. to 4 p.m. Friday and 10 a.m. to 5:30 p.m. Saturday. Topics are as diverse as African American expressions of mourning, Du Bois' influence on racial consciousness in Asian and Hispanic cultures, and how he was influenced by his study at the University of Berlin — a presentation by Sieglinde Lemke, a scholar from that city. Other presenters come from Bates and all over the United States.
Based on a statement by Du Bois, there will be a debate weighing the importance of loyalty to race vs. loyalty to nation by the Brooks Quimby Debate Society, which recently swept a national novice championship at Columbia University. The debate takes place at 4:10 p.m. Friday in Muskie.
Finally, the George and Helen Ladd Library is the site for an exhibition of photographs and other Du Bois biographical materials. On display Sept. 29-Oct. 13, the materials are provided by the Special Collections and Archives Department of the W.E.B. Du Bois Library, University of Massachusetts at Amherst.
Asked about the relevance of the symposium to Maine people, Nero replies, "In The Souls of Black Folk, Du Bois pronounced that the 20th century would be defined by the color line. So we should ask, why has Maine become the whitest state in the nation at the end of the 20th century?"
The Du Bois symposium is sponsored by Bates' programs in African American studies and American cultural studies, the Multicultural Center, the Dean of Faculty's Office and the theater and rhetoric department. For more information, contact Nero at 207-786-6415 or e-mail.
View Comments