Cultural historian discusses rock 'n' roll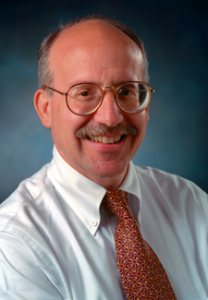 Glenn C. Altschuler, the Thomas and Dorothy Litwin Professor of American Studies and dean of the School of Continuing Education and Summer Sessions at Cornell University, discusses The Day the Music Died: The Conspiracy Against Rock 'n' Roll in the Late 1950s at 4:15 p.m., Thursday, Feb. 12, Keck Classroom (G52), Pettengill Hall. The public is invited to attend the talk, sponsored by the Department of History and the American cultural studies program, free of charge.
Altschuler is the author of All Shook Up: How Rock 'n' Roll Changed America (Oxford University Press, 2003). At Bates, he will examine the payola scandals as a "conspiracy" by Tin Pan Alley and their allies in the major record companies to kill rock 'n' roll, and follow with a discussion of how the climate created by critics of rock 'n' roll was responsible, directly or indirectly, for the removal from the scene of Elvis, Little Richard, Chuck Berry, Jerry Lee Lewis, Buddy Holly and Ritchie Valens.
Altschuler's areas of interest include American popular culture and the history of education in America. A former columnist for The New York Times "Education Life" section, he is currently a regular panelist on national and international affairs for the WCNY television program The Ivy Tower Half-Hour.
Altschuler is the author of several books, including The Hundred Most Notable Cornellians (Cornell University Press, 2003), co-authored with R. Laurence Moore and Isaac Kramnick; Rude Republic: Americans and Their Politics in the 19th Century (Princeton University Press, 2000), co-authored with Stuart M. Blumin; and Changing Channels: America in TV Guide (University of Illinois Press, 1992), co-authored with David I. Grossvogel. Calling Altschuler's TV Guide book "one of the better highbrow studies of pop Americana," Kirkus Reviews said, "by dishing up celebrity gossip on a scholarly platter, this deserves the guilty-pleasure-of-the-month award."
Altschuler has lectured before university, alumni and professional audiences throughout the world. His yearlong course in "American Popular Culture" is among the most popular offerings of Cornell University. He received his bachelor's degree, magna cum laude in history, from Brooklyn College and master's and doctoral degrees in history from Cornell University.
View Comments