Bates sponsors three-day Traveling Film South Asia series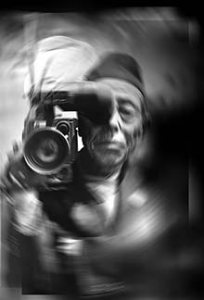 Bates College opens the three-day Traveling Film South Asia series with The 18th Elephant-3 Monologues, a 2003 award-winning documentary from India, at 8 p.m. Friday, March 12, in Room 105 of the Olin Arts Center, 75 Russell Street. Sponsored by the college's International Club, the Asian studies program and the departments of political science and anthropology, the film series is open to the public free of charge. For more information, call 207-786-6135.
Directed by P. Balan and winner of the Ram Bahadur Trophy for Best Film at the 2003 Film South Asia, The 18th Elephant-3 Monologues is a critique of modern man's mercenary attitude towards nature and his anthropocentric conception of development. The sad plight of the elephant in both its wild and domesticated states exposes how such behavior brings death and wreaks havoc on the lives and habitats of other species.
The film series continues Saturday, March 13, and Sunday, March 14, in the Olin Arts Center, in Room 105, except as where noted:
Saturday, March 13
3 p.m. — Sand and Water (2002, Bangladesh, Room 104) and A Night of Prophecy (India, 2002)
5:30 p.m. — Godhra Tak: The Terror Trail (India, 2003)
7 p.m. —  Swara – A Bridge Over Troubled Water (Pakistan, 2003)
8 p.m. —  Naata (The Bond, India, 2003)
9 p.m. — Made in India (India, 2002)
10 p.m. — Itihaas Jitneharuka Laagi (History for Winners, Nepal, 2003)
Sunday, March 14
1:30 p.m. — Shei Rater Kotha Bolte Eshechi (Tale of the Darkest Night, Bangledesh, 2001)
2:30 p.m. — Buru Sengal (The Fire Within, India, 2002)
3:45 p.m. — Vikas Bandook Ki Naal Se (Development Flows from the Barrel of a Gun,India, 2003)
5 p.m. — Hunting Down Water (India, 2003)
6 p.m. — Resilient Rhythms (India, 2002)
7:15 p.m. — The Unconscious (India, 2002)
For more detailed descriptions of the movies to be shown at Bates, visit  Film South Asia .
Film South Asia is a competitive biennial festival of documentary films on South Asian subjects that provides a quality platform to exhibit new works and to promote a sense of community among independent filmmakers. Organized by Himal Association,  FSA is a not-for-profit institution dedicated to spreading knowledge and information in Nepal and South Asia in collaboration with Himal South Asian magazine, published in Kathmandu. In the seven years of its establishment, Film South Asia, the only such event that is solely dedicated to showcasing contemporary South Asian non-fiction film, has gained recognition within the region and globally as a world-class festival.
View Comments