Faculty photographers exhibit their work in Chase Hall Gallery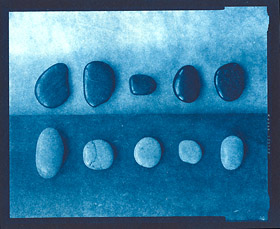 Three Bates College faculty members who share a passion for photography have mounted their images in an exhibit titled "After Image" in Chase Hall Gallery, 56 Campus Ave. Open to the public at no charge from 8 a.m. to 8 p.m. daily, the exhibition continues through May 15.
The faculty photographers are Associate Professor of Spanish Claudia Aburto Guzmán, Associate Professor of French Kirk Read and Michael Reidy, technical director and lecturer in theater.
Aburto Guzmán suggested the idea of an exhibit to Read as a way of talking about their shared interest in photography and working on a project together that would encourage them to display their work in a public space. Read knew that Reidy was a photographer and invited him to take part. Other faculty members have since indicated interest in the conversation. "The theme seems to be photography as more than a hobby, but at this point, less than a profession," says Read. "I really enjoyed the process of sharing ideas, reactions and sensibilities."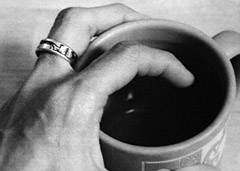 Aburto Guzmán displays a series of black and white still lifes. Working with  Polaroid prints, Reidy presents a series of individual photographs that are combined in various ways, he writes, to "discover new, unplanned images."
Using a macro lens, Read creates a series of portraits of plastic figurines that, depending on their environments, Read writes, appear "melancholy, inquisitive, naïve, rebellious, triumphant and desperate."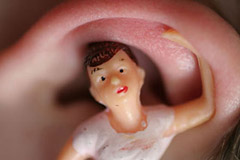 The display is sponsored by the departments of Romance Languages and Literatures and Theater.
View Comments