Arie van Vuuren '22, an economics major and standout alpine skier from Boulder, Colo., has played the cello since the second grade when his parents chose it for him so he could perform duets with his sister on the violin.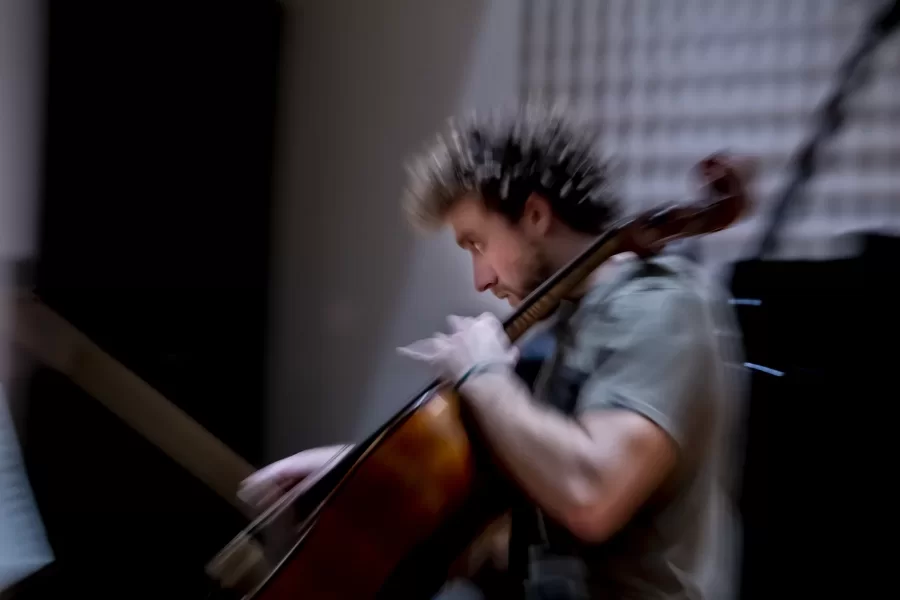 He's asked how playing the cello makes him feel.
"Contented. Is that a word? Content. Fulfilled. It's almost like a warmth, a feeling of warmth."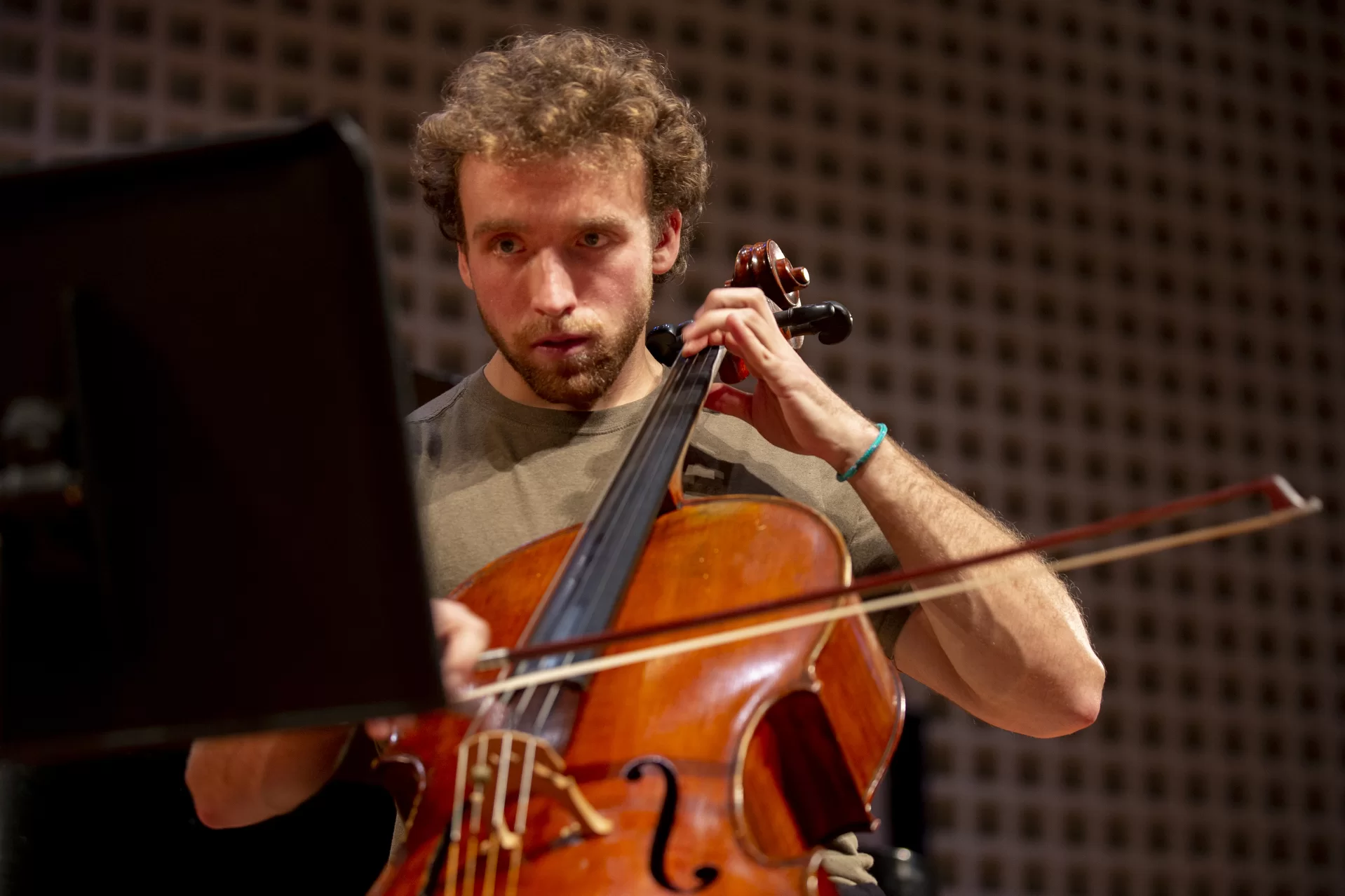 After four years of cello lessons with Christina Chute at Bates — and two and a half years of piano lessons with collaborative pianist Chiharu Naruse — van Vuuren performed his senior recital on the evening of Oct. 27, 2021, in the Olin Arts Center Concert Hall.
A few hours before the concert, van Vuuren and his teacher rehearsed the program together.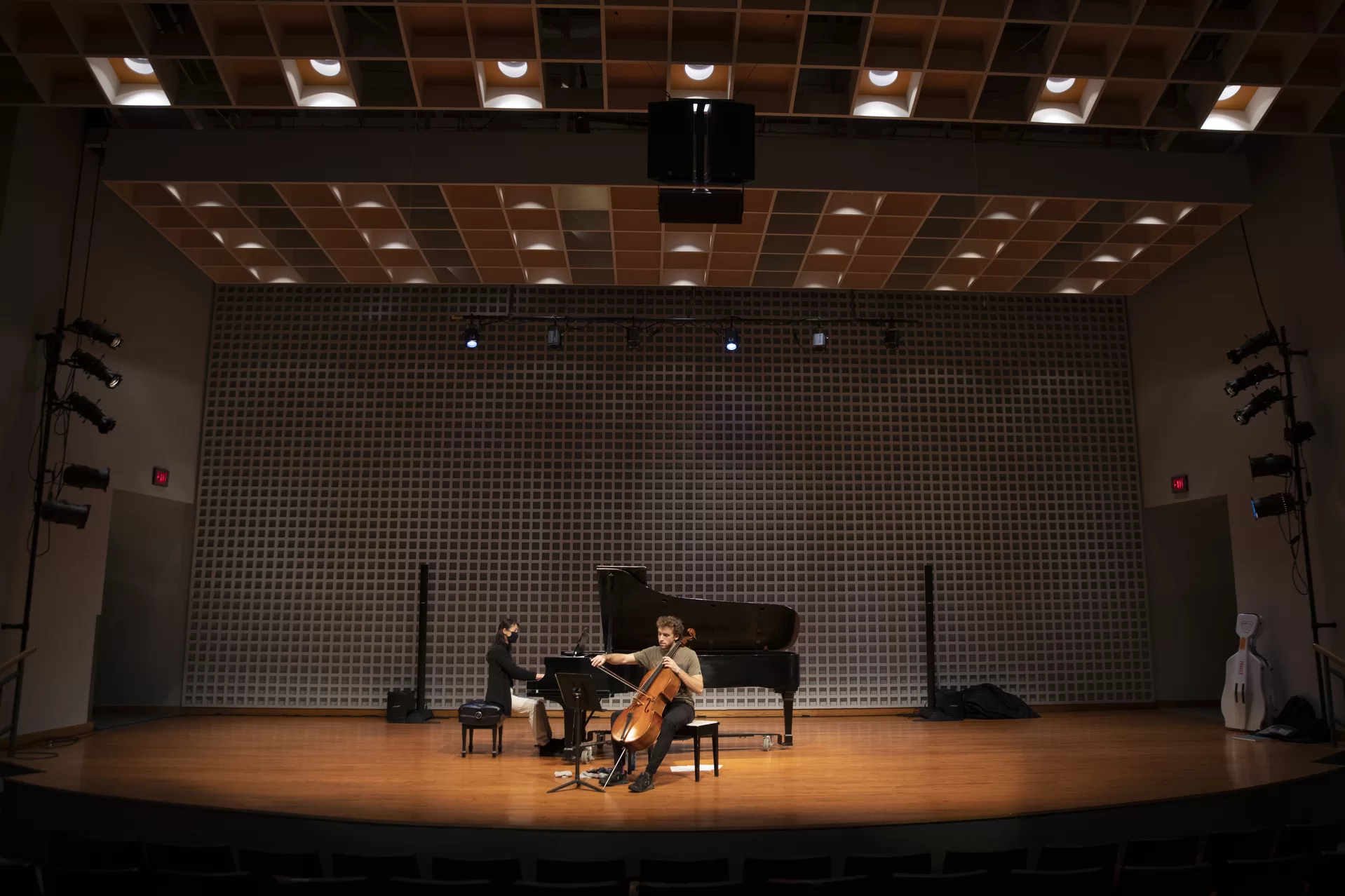 "It's awesome," he says of playing with Naruse.
"She just follows me wherever I go. I can mess up and she will just follow me." The duo have been working on this performance for a month and a half; they practiced maybe five times.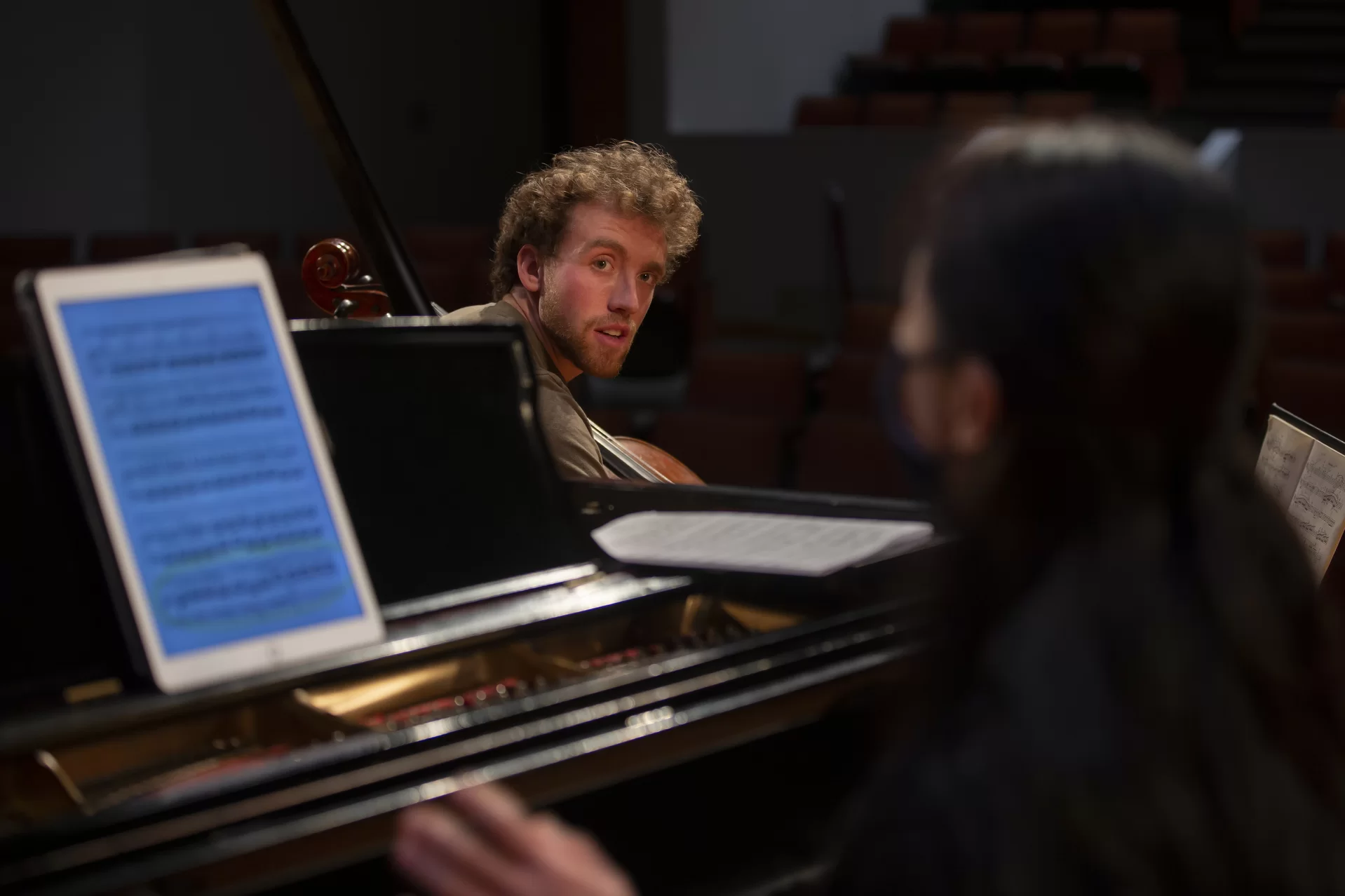 Naruse says that what she enjoys most in working with Bates students is their "energy and enthusiasm."
In this case, it's also a longstanding teacher-student relationship. "I know who he is. We know who we are. It's collaboration."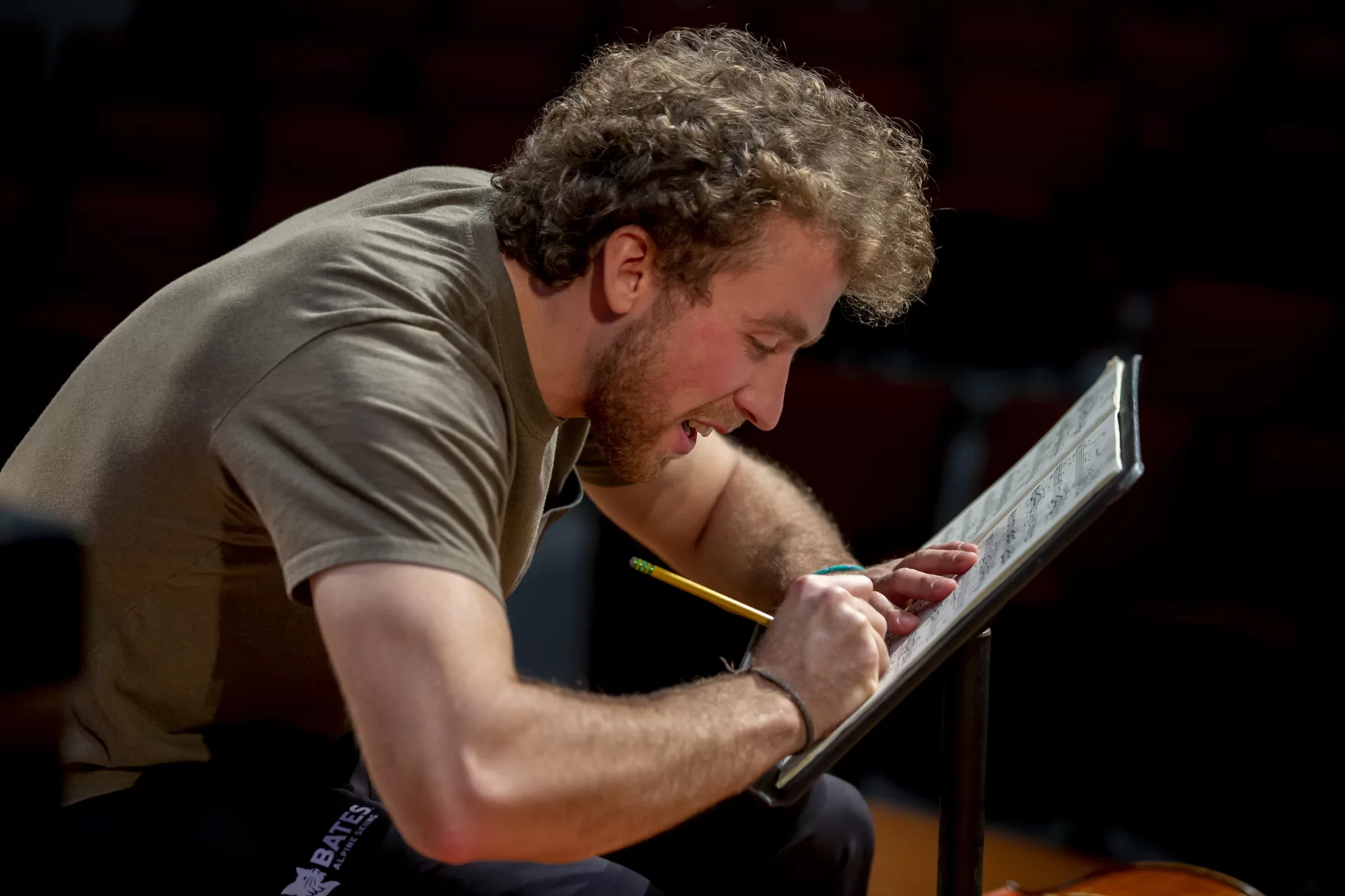 Naruse is a well-respected music teacher, chamber music coach, music competition adjudicator, and accompanist. Many of her students receive competition prizes.
She has participated in several international piano competitions, and won the silver prize in the Hyogo Piano Competition in Japan. Since moving to Maine in 2002 to study with the late pianist Frank Glazer, she has performed throughout the state.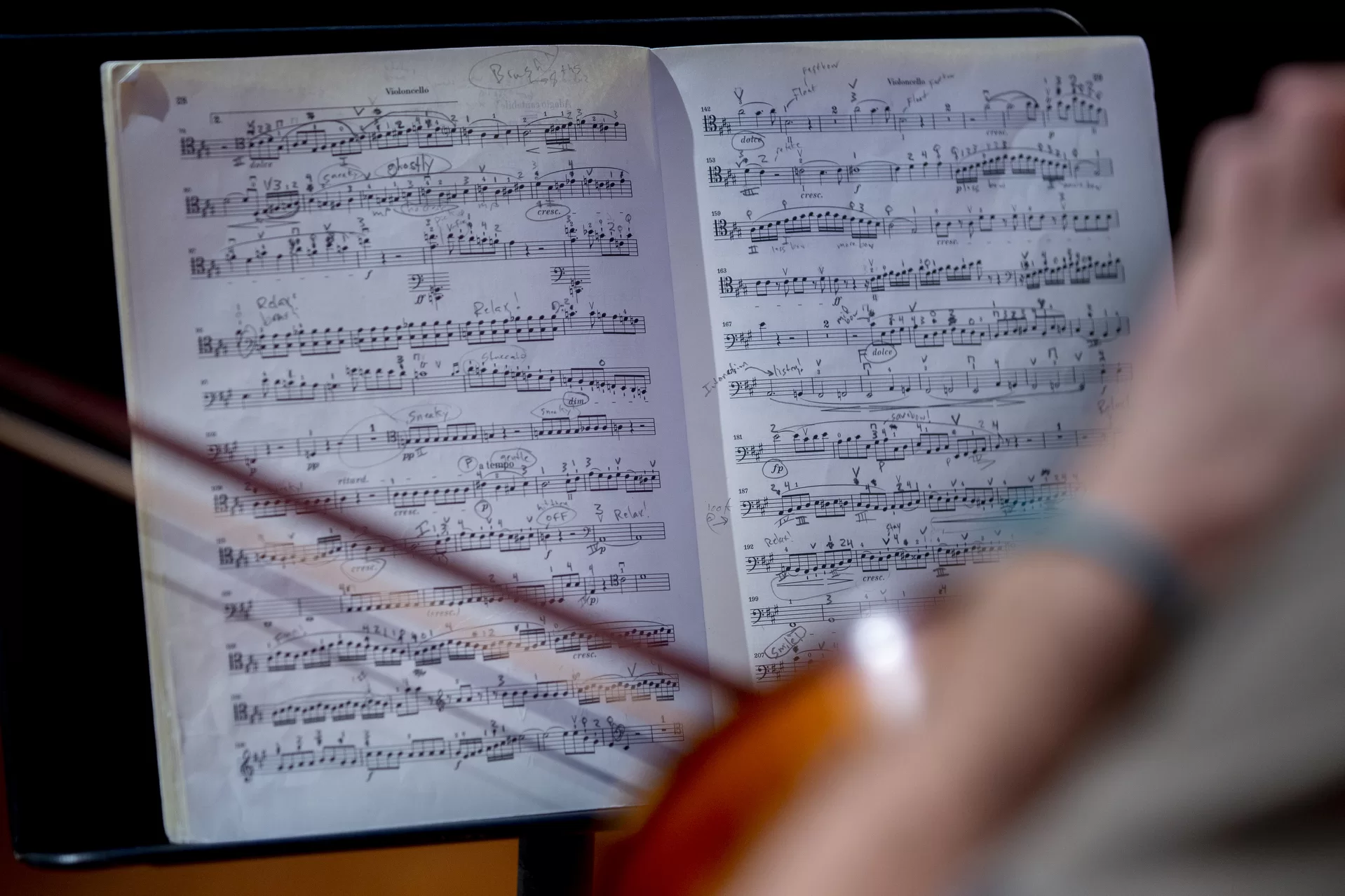 The recital showcased their talents with a program of Edward Elgar's Salut d'Amour, op. 12; Gabriel Fauré's "Après un rêve"; Francis Poulenc's "Serenade"; and Beethoven's Cello Sonata No. 3 in A major, op. 69.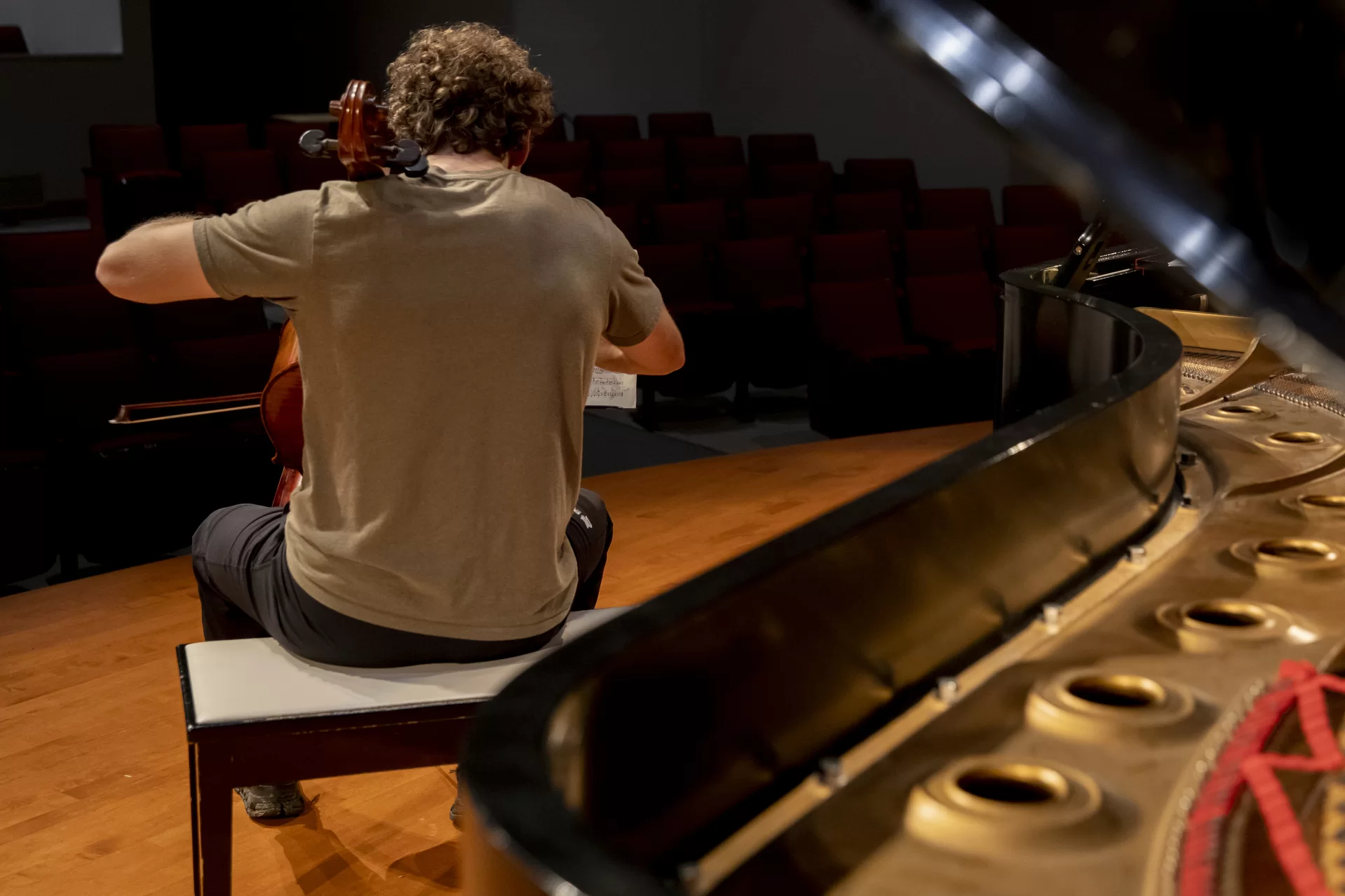 ---
Watch the recital here.
View Comments