'Challenging Nature' author to speak at Bates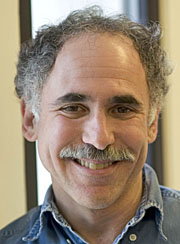 Lee Silver, a molecular biologist and author known for his trenchant analysis of issues at the intersection of biotechnology, law, ethics and religion, visits Bates College to offer a lecture based on his new book at 7 p.m. Wednesday, Nov. 8, in Chase Hall Lounge, 56 Campus Ave.
Professor of molecular biology and public affairs in the Woodrow Wilson School of Public and International Affairs at Princeton, Silver will discuss his book Challenging Nature: The Clash of Science and Spirituality at the New Frontiers of Life (Ecco, 2006). A book signing and reception follow his talk. Silver's books will be for sale throughout the evening and are available now at the Bates College Store. Sponsored by the College Lecture Series, the event is open to the public at no cost.
Silver's book explores the conflict between exponents of cutting-edge biotechnology and the Western spiritual beliefs that drive vigorous and widespread opposition to such technology. Such opposition, Silver notes, defies cultural and political stereotypes, as many Protestant and Catholic fundamentalists reject stem-cell research even as many secular environmentalists fight against genetic food engineering.
Silver examines the sources of such stubborn resistance to the beneficial possibilities that emerging biotechnology has to offer, from alleviating human suffering to stemming the tide of environmental degradation. What those opposed to biotechnology have in common, Silver finds, is a profound fear of violating a higher spiritual authority beyond any individual or species.
Silver, a prominent experimental scientist who has himself manipulated genes, chronicles his worldwide search for the stories of spiritual belief that can help explain the divide between science and the world at large. In his travels, he experiences nature's random destructiveness and the ecological turmoil caused by humankind.
He also uncovers a fundamental difference in attitudes expressed toward biotechnology by people raised in nontheistic or polytheistic cultures. Most notably, in the Hindu and Buddhist traditions, which hold that spiritual lives are eternal and self-determined, the admonition not to play God is meaningless. Countries such as Japan, India, Singapore and China, therefore, are more eager to embrace bioscience and better poised to surpass the West in their commercial exploitation of these technologies.
Ultimately, Silver asserts that scientific knowledge rather than faith-inspired ignorance provides the best hope for achieving the goals desired by both humanitarians and environmentalists.
Silver also wrote the critically acclaimed Remaking Eden: How Genetic Engineering and Cloning Will Transform the America Family (Harper Perennial, 1998), which has been published in 16 languages. His other writings include textbooks on genetics and more than 200 articles and essays in scholarly journals and popular media, including The New York Times, The Washington Post, Time magazine, Newsweek International, Science and Nature.
Silver has been a guest on many television and radio programs, including Nightline, Nova, Crossfire, The Charlie Rose Show, 60 Minutes, 20/20, NewsHour, All Things Considered and Talk of the Nation. Among many honors, he has been elected a lifetime fellow of the American Association for the Advancement of Science and has received the prestigious MERIT Award for outstanding research in genetics from the National Institutes of Health. Silver holds a Ph.D. in biophysics from Harvard University.
View Comments