Symposium on diversity and demographics at Bates May 10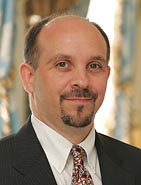 Bates College President Elaine Tuttle Hansen hosts a symposium titled "A College for Coming Time: Diversity and the Changing Demographics of Higher Education" on May 10 at Olin Arts Center, 75 Russell St.
Free and open to the public, the symposium begins at 1:30 p.m. with opening remarks by Hansen, followed by a keynote presentation on the changing demographics of higher education by Jamie P. Merisotis, a 1986 Bates graduate, trustee, and president of The Institute for Higher Education Policy in Washington, D.C.
At 3 p.m., attendees will break into small group discussions for an hour.
Following a refreshment break, attendees will reconvene 4:15 p.m. for closing remarks by Blenda J. Wilson, former president and CEO of the Nellie Mae Education Foundation.
The symposium title comes in part from early writings of Bates founder Oren B. Cheney, who envisioned a new institution of learning to serve those who did not have easy access to higher education. "It is enough to say that our plan is broad," Cheney wrote in 1856. "We mean to found an institution for coming time….We, as a village, will put our hands and our hearts to the work."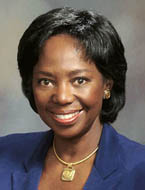 "Cheney's words are particularly meaningful today," said Hansen. "Given the rapidly changing demographics of the region and the nation, it falls to our generation to sustain the founding vision while building for a radically different future."
Hansen noted that this is a time of great striving at Bates as students, faculty and staff seek to sustain the promise of inclusive excellence. "We aspire to increase access and enhance the diversity of this college," she said. "A learning environment that does not sufficiently reflect and explore the complexity of the world outside its gates and prepare students for full and active participation in a global society falls short of the high standard of excellence for which Bates is rightly known."
More information on the symposium is available by phone at 207-786-6336.
View Comments