Leading Tolkien scholar discusses director's 'Lord of the Rings' treatment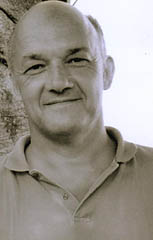 As the culmination of a three-day Tolkien Film Festival at Bates College from Monday, Oct. 22, through Wednesday, Oct. 24, leading Tolkien scholar Thomas Shippey delivers a lecture titled "Filming the Lord of the Rings: How Peter Jackson Coped with J.R.R. Tolkien," at 7 p.m. Thursday, Oct. 25, in the Olin Arts Center, 75 Russell St.  The public is invited to attend the talk, followed by reception in the Olin lobby, free of charge. For more information, contact 207-786-6135 or this  olinarts@bates.edu.
Walter J. Ong chair of humanities at St. Louis University, Shippey received his M.A. and Ph.D. from Cambridge University. Shippey's primary areas of focus are medieval literature, especially the earliest literature of Anglo-Saxon England, and modern fantasy and science fiction. These interests merge in his two much-reprinted and translated books on J.R.R. Tolkien, The Road to Middle Earth: How J.R.R. Tolkien Created a New Mythology (Houghton-Mifflin, 1982) and J.R.R. Tolkien: Author of the Century (Harper Collins, 2000).
Both Shippey and Tolkien attended King Edward's School, Birmingham, as schoolboys, and each played rugby for Old Edwardians. The two men both taught at Oxford University. As an English professor at Leeds University, Shippey inherited Tolkien's chair and syllabus.
President of the International Society for the Study of Medievalism, Shippey's most recent publications is The Shadow-walkers: Jacob Grimm's Mythology of the Monstrous (Brepols, 2005) and Roots and Branches: Selected Papers on Tolkien (Walking Tree Press, 2007). His numerous books include The Oxford Book of Fantasy Stories (Oxford University Press), The Oxford Book of Science Fiction Stories (Oxford University Press) and Fiction 2000: Cyberpunk and the Future of Narrative (University of Georgia Press).
All three film screenings begin at 7 p.m. and are held in the Filene Room of Pettigrew Hall, 75 College St., Bates College. The public is invited to attend at no cost. For more information about the screenings, please call 207-786-8294.
Day One of the Tolkien Film Festival, Monday, Oct. 22, features Fellowship of the Ring (2001, 178 min.), the first of director Peter Jackson's three films based on Tolkien's epic "The Lord of the Rings."
Day Two, Tuesday, Oct. 23, features The Two Towers (2002, 179 min.).
Day Three, Wednesday, Oct. 24, features The Return of the King (2003, 201 min.), the final installment in Jackson's trilogy.
Shippey's talk is sponsored by the English department, the college lectures committee, the interdisciplinary studies program and the humanities division. The Tolkien Film Festival is sponsored by the college's information and library services.
View Comments