Museum hosts Hartley film premiere, statewide folk art conference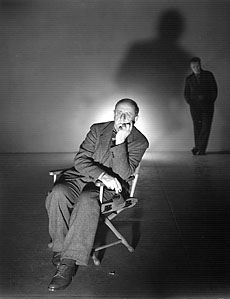 During four days in September, the Bates College Museum of Art will host both the world premiere of a documentary about artist Marsden Hartley and a symposium about Maine folk art.
The museum and the Connecticut-based film production company 217 Films present the hourlong Visible Silence: Marsden Hartley, Painter and Poet in screenings at 7 and 9 p.m. Thursday, Sept. 25, in the Olin Arts Center, 75 Russell St.
As a gift to the citizens of Lewiston honoring one of their most famous sons, admission is free, but tickets are required. For reservations or more information call 207-786-6135 or olinarts@bates.edu.
Three days later, the museum hosts a daylong symposium on the history and techniques of Maine folk art, beginning at 9:15 a.m. Sunday, Sept. 28, in the Olin Arts Center, 75 Russell St.
Produced by the Maine Folk Art Trail, "Traditional American Folk Art in Maine" will examine folk-art forms as diverse as hooked rugs, scrimshaw, quilts, paint-decorated furniture and schoolgirl needlework.  For more information visit the Web site or call 207-786-6400.
More about Visible Silence: Independent filmmakers Michael Maglaras and Terri Templeton of 217 Films produced the documentary about Hartley, a Lewiston native who went on to become one of America's signature artists. Maglaras wrote, narrated and directed the film.
Lewiston Mayor Laurent Gilbert will introduce the 7 p.m. screening, and Maine Gov. John Baldacci has proclaimed Sept. 25 as "Marsden Hartley Day."
Hartley has long been considered a father of American modernist art. In May, a Hartley painting sold for $6.31 million, setting an auction record at Christie's in New York for an American modernist work and overtaking a record previously held by a work of Georgia O'Keeffe.
The Bates museum is home to the world's largest collection of Hartley artifacts, and Visible Silence features more than 45 of Hartley's paintings and drawings — from his earliest work as a child to the last painting found on the easel in his studio in Corea, Maine, the day he died in 1943.
Hartley was deeply attached to his hometown, Lewiston, and to the Androscoggin River, and these locations play a key role in the film. Hartley traveled extensively, but always returned to Maine and, at the end of his life, considered himself "Maine's painter." He requested his ashes be strewn along the Androscoggin when he died; and this important and poignant moment is dramatized in Visible Silence.
Next stops in the national tour of Visible Silence include the University of Southern Maine in Portland; Boston; and New Britain, Conn.
The world premiere of 217 Films' first Maine-made movie, Cleophas and His Own, based on a story by Hartley, took place in Lewiston in 2005.
More about "Traditional American Folk Art in Maine": Nine folk-art experts are scheduled to speak at the symposium, including authorities such as Leonard Brooks, the director of the Sabbathday Lake Shaker Museum, New Gloucester, and Maine state historian Earle Shettleworth Jr. The symposium will also exhibit Maine-specific folk-art works.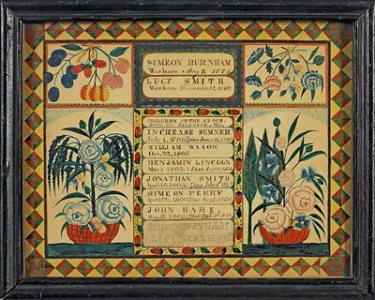 For centuries, Maine residents without formal training or art education made art. Objects such as quilts or hooked rugs often served functional as well as artistic purposes and over the years became integrated within families, communities and culture.
The symposium is held in conjunction with the current museum exhibition [intlink id="11411″ type="post"]Flourishing Folk: New England Decorated Works on Paper and Document Boxes from the Deborah N. Isaacson Trust[/intlink], which runs through Dec. 14. This exhibition represents Bates in the Maine Folk Art Trail, a collaborative effort among 11 museums and historical societies statewide to guide visitors to the best of Maine folk art.
Thanks to the coordinated statewide exhibition, Mainers and visitors will be able to follow the Maine Folk Art Trail from York to Lewiston to Searsport to see samplings from these diverse collections.
View Comments