Cornell professor to discuss global food crisis and poverty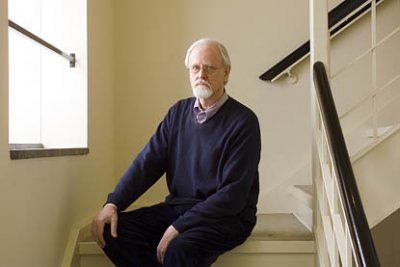 Cornell University professor Per Pinstrup-Andersen offers a lecture about the impacts of globalization on poverty, food security and nutrition at 8 p.m. Monday, March 2, in Pettengill Hall's Keck Classroom (G52), Alumni Walk. Sponsored by the economics department, the talk is open to the public free of charge.
Pinstrup-Andersen is J. Thomas Clark Professor of Entrepreneurship, H.E. Babcock Professor of Food, Nutrition and Public Policy, and nutritional sciences professor in applied economics and management at Cornell. He received the 2001 World Food Prize for his contribution to agricultural research, food policy and dedication to the interests of the world's poor and hungry. In 1993, he launched the 2020 Vision Initiative, dedicated to solving global challenges where international security, energy and the environment come together.
An agricultural economist by training, Pinstrup-Andersen has studied such issues as the effects of European Union policies on agriculture and nutrition in Ghana, and how China's membership in the World Trade Organization affects the nation's nutrition. He has elevated the role of sound policy research and exchange in ensuring food security.
Pinstrup-Andersen's talk is the first of three at Bates relating to issues around food justice, nutrition, food production and distribution.
Bates alumni involved in food production and nutrition in Maine discuss a variety of issues in a panel presentation at 4:30 p.m. Monday, March 16, also in Pettengill Hall's Keck Classroom (G52).
Food activist and author Mark Winne, a member of the Bates class of 1972, gives a talk titled "Food Justice and Good Food — When Shall the Twain Meet?" at 7:30 p.m. Monday, March 30, in the Olin Arts Center Concert Hall, 75 Russell St. A reception and book signing follow in the Benjamin Mays Center, 95 Russell St.
The events on March 16 and 30 are sponsored by the Bates Contemplates Food Planning Committee. For more information, please call 207-786-6336.
This academic year, inspired by the opening of a new dining Commons and a $2.5 million gift supporting the use of organic, natural and farm-fresh foods, Bates launched Nourishing Body and Mind: Bates Contemplates Food. The initiative explores the ramifications of our food choices and spotlights Bates' own award-winning sustainable food-service practices.
View Comments