Modern Dance Company offers two performances
The Bates College Modern Dance Company offers public performances at noon Saturday and Sunday, Oct. 3 and 4, in Schaeffer Theatre, 305 College St.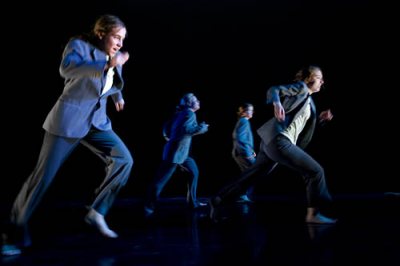 Readers, please note: The schedule of performances has been changed since the concerts were first publicized. A show Friday, Oct. 2, has been canceled and the Sunday show added.
These Parents & Family Weekend events are open to the public at no charge.
On the program: students in the course "Studio Dance: Advanced Jazz Repertory" with several new works; a modernist piece choreographed by dance program director Carol Dilley; and work in a variety of styles choreographed and performed by Bates students.
For more information, please call 207-786-8294.
View Comments