Monthly contradance at Bates welcomes new music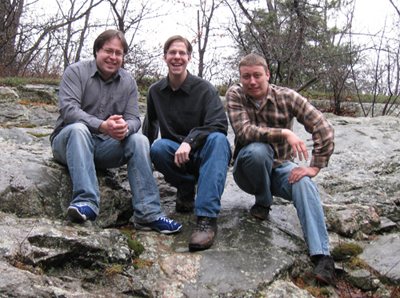 Matching Orange, a new high-energy folk band from the Boston area, makes its first performance at the monthly Bates College contradance at 8 p.m. Friday, Oct. 9, in Chase Hall Lounge, 56 Campus Ave.
Contradancers of all levels are encouraged to attend; dances will be taught and called by Tavi Merrill. Beginners are invited to join a preceding workshop at 7:30 p.m., also in Chase Hall Lounge. This event is sponsored by the Freewill Folk Society and the price of admission is $5.
A trio, Matching Orange uses guitar, mandolin, piano, fiddle and vocals. Maintaining its roots in folk music, the band includes hints of jazz, classical and other musical traditions while keeping the strong beats that dancers crave. Matching Orange strives for minimalism while bringing to the dance floor an intriguing mix of sound that is equally at home in front of a sedentary audience.
Contradancing is a social dance genre whose participants dance in groups, rather than as couples, and move through intricate patterns and changes of partner. Particularly popular in New England, contradance has its roots in 17th- and 18th-century dances from England and France.
View Comments