Two concerts explore classical composers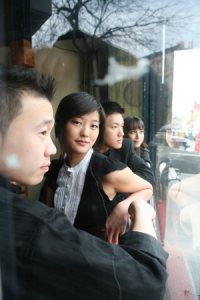 Back-to-back concerts at Bates College explore the music of two composers associated with the formative years of Viennese classical music, Franz Josef Haydn and Luigi Boccherini.
The Parker Quartet becomes a fivesome when guitarist Seth Warner sits in for a performance of Boccherini's "Fandango" Quintet for guitar and strings in a 7:30 p.m. program on Saturday, Oct. 17. The program also includes music by Haydn and Mendelssohn.
Regarded as one of the world's foremost players of harpsichord and fortepiano, Andreas Staier performs fortepiano music by Haydn starting at 7:30 p.m. Sunday, Oct. 18. Staier will use a copy of a Walther fortepiano built by R.J. Regier of Freeport.
Both concerts take place in the Olin Arts Center Concert Hall, 75 Russell St. Tickets, at $12 for general admission and $6 for seniors and students, are available at www.batestickets.com. (One hundred free tickets for each concert will be available at the door to Bates students on a first-come, first-served basis.)
The Parker Quartet has been called "something extraordinary" by The New York Times. The Boston Globe hailed its "fiercely committed performances" and The Washington Post declared it "a quartet that deserves close attention."
The quartet's awards include first prizes at the 2005 Concert Artists Guild Competition and the Bordeaux International String Quartet Competition. They have performed in such series as Lincoln Center's Great Performers, the Wolf Trap Discovery Series and Ravinia's Rising Stars; and at such venues as Jordan Hall and Gardner Museum in Boston, and in New York's Symphony Space and Weill Recital Hall at Carnegie Hall.
Warner, concert hall manager at Bates, is a multi-instrumentalist whose performances on guitar and lute were described as "ethereal" by the Portland Press Herald. On the Boccherini, he will play a reproduction of a 19th-century guitar by Viennese luthier Johann Anton Stauffer.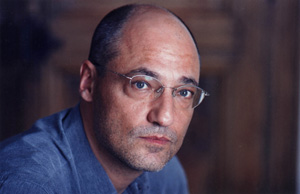 Born in Göttingen, Germany, Staier studied modern piano and harpsichord in Hannover and Amsterdam. For three years, he was the harpsichordist of Musica Antiqua Köln, with which he toured and recorded extensively.
Staier performs throughout Europe, the United States and Japan with orchestras such as Concerto Köln, Freiburger Barockorchester, the Akademie für alte Musik Berlin and the Orchestre des Champs-Elysées Paris. Staier has made several recordings of works from the Baroque through early Romantic eras, and his solo work is often broadcast on the BBC.
View Comments