Bates College students curate Museum of Art exhibition honoring alumni gifts to collection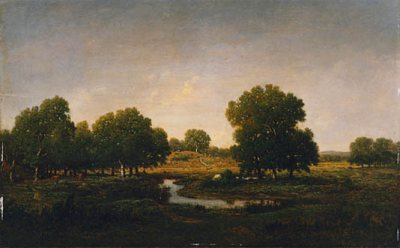 By Alison Lizars '11 and Naima Murphy '10
A reception opens an exhibition focusing on alumni gifts to the collections of the Bates College Museum of Art at 6 p.m. Friday, Jan. 15, in the Olin Arts Center at Bates, 75 Russell St.
Under the guidance of museum staff, three Bates students serving as curatorial interns organized the exhibition Collection Project 4: Selections From Alumni Collections. Artists represented in the exhibition include Pablo Picasso, Paul Cézanne, Henri Matisse, Mary Cassatt and Walker Evans.  The show runs through March 27.
The museum is open from 10 a.m. to 5 p.m. Tuesday through Saturday. Admission is open to the public at no cost. For more information, please call 207-786-6158.
Also showing are Joel Babb: The Process Revealed, which uses the work of Maine artist Babb to explore the role of drawings in the making of paintings; and Barry Nemett: Drawings from Italy, landscapes made by Nemett, a Mellon Fellow at Bates and chair of the painting department at the Maryland Institute College of Art. Both shows close on March 26.
Collection Project 4 focuses on alumni gifts that have made a significant impact on the museum. "Alumni giving is vital to the growth of the museum's collection," explains Anthony Shostak, BCMA curator of education. "We took the opportunity to honor the intentions of the gifts, and to bring out some fine collections."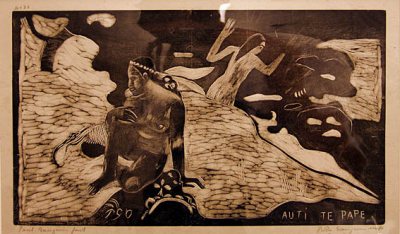 Such collections include art both given by the alumni and purchased with funds that they donated. "Alumni endowments are critical for the growth of collections and for the quality of teaching opportunities the museum can provide to students at Bates as well as from local schools," says museum curator William Low.
The curatorial interns are seniors Molly Richmond of South Freeport, Maine; Emma Scott of Philadelphia; and Andrea Svigals of Guilford, Conn. They were supervised by Low and Shostak.
"The students play a pivotal role in developing the exhibition," says Shostak. "Each chose a set of collections to research, selected a short list of objects from those collections and have written didactic labels to accompany the images.
"This work gives the interns a glimpse into the minds of collectors," says Shostak, as well as "a more thorough understanding of how gifts come into the collection and how specific works fit into the oeuvre of each artist."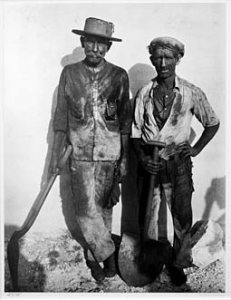 Each intern will give a public gallery talk during the run of the exhibition.
The three are taking a museum internship course that is part of Bates' art and visual culture curriculum. As well as curating exhibitions, the internship can include collections management and education.
"We've been involved in every step of the process," Scott says. "We've selected works, researched artists and their works, written to donors and so forth. This internship has showed us the time frame and the amount of energy and attention to detail it takes to create a show."
She adds, "I'm a double major in studio art and French. So this internship is exciting because it gives me the curatorial side of putting together a show, while next semester I'll learn the artist's perspective, since studio art majors have a show in the museum as our final project presentation."
Svigals worked with museum collections given by Dr. and Mrs. Robert Johnson, Bates class of 1936, and by Arnold Smoller of the class of 1951. "They include a diverse range of work, yet I'm primarily choosing to display photographs and various print mediums," she says. Her favorite works include the portfolio of Peter Milton prints made as illustrations for Henry James' ghost story "The Jolly Corner"; and Robert Birmelin's etching, "Two Sets of Fingers."
Artists in the show with Maine connections include Louise Nevelson, John Marin, Ann Harris and Neil Welliver.
View Comments