Renowned fortepiano player rescheduled for January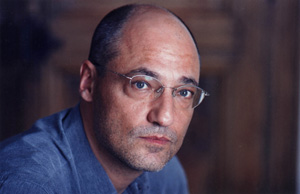 Regarded as one of the world's foremost players of harpsichord and fortepiano, Andreas Staier comes to Bates College to perform fortepiano music by Haydn at 7:30 p.m. Friday, Jan. 15, in the Olin Arts Center Concert Hall, 75 Russell St.
Tickets, costing $12 for general admission and $6 for seniors and students, can be purchased at www.batestickets.com. For more information, please contact 207-786-6135 or olinarts@bates.edu.
The concert was originally scheduled for last fall, but postponed because of illness.
Performing on a Walther fortepiano replica built by R.J. Regier of Freeport, Staier will offer the Bates audience sonatas and variations by Franz Josef Haydn. He is playing this particular program only twice during his current tour, at Bates and at Carnegie Hall.
The artist's extensive catalog of recordings includes a 2005 collection of this music on the German subsidiary of the Harmonia Mundi label.
Born in Göttingen, Germany, Staier studied modern piano and harpsichord in Hannover and Amsterdam. From 1983 to 1986, he was the harpsichordist of Musica Antiqua Köln, with which he toured and recorded extensively.
Today Staier performs throughout Europe, the United States and Japan as a soloist and with orchestras such as Concerto Köln, Freiburger Barockorchester, the Akademie für alte Musik Berlin and the Orchestre des Champs-Elysées Paris. Staier has made many recordings of works from the Baroque through early Romantic eras. His solo work is often broadcast on the BBC.
View Comments