Politician to discuss hopes for a green, sovereign Quebec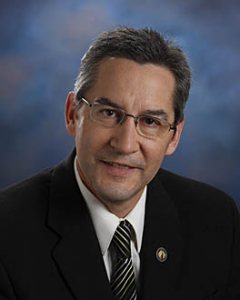 A former leader of the Green Party of Quebec, Scott McKay visits Bates College to discuss globalization, national distinctiveness, sovereignty and the environment at 4:15 p.m. Thursday, March 18, in the Keck Classroom (G52), Pettengill Hall, 4 Andrews Road (Alumni Walk).
Titled Environmentalism and Sovereignty for Quebec: Perspectives from the Parti Quebecois, McKay's talk is sponsored by the Sociology Department and the Mellon Foundation Faculty Innovation Fund. For more information, please call 207-786-8296.
McKay led the province's Green Party from 2006 through 2008. He is now a member of Quebec's National Assembly for the Parti Quebecois. His party has a special vision for the place of Quebec in Canada and the world. In favor of autonomy or outright independence from Canada, the PQ is for a progressive, environmentally conscious and culturally distinctive Quebec.
With 30 years' experience working for environmental causes in Canada, McKay has contributed greatly to the PQ's visions and hopes for a green, sovereign Quebec.
(This  lecture will be recorded at the request of Maine Public Broadcasting's "Speaking in Maine" series for possible broadcast at a later date.)
View Comments