Bates holds night of aid for victims of Pakistan flooding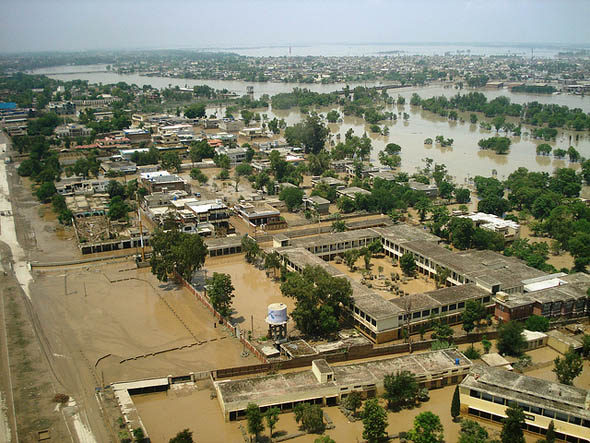 A gathering to collect warm clothing and money for the victims of catastrophic summer flooding in Pakistan takes place at 7 p.m. Wednesday, Sept. 15, in the Bates College Chapel, on College Street near the intersection with Campus Avenue.
The public is invited to take part in this relief drive to benefit victims of the worst flooding Pakistan has experienced in living memory. Nearly 21 million people have been affected by the catastrophe, which has destroyed countless homes, farms and other sources of income, and has killed more than 1,700 people.

Organizers of the Bates event welcome donations of coats, blankets, scarves, gloves and other warm items, as well as financial support. Those who are unable to attend Wednesday's event but still wish to make donations are gratefully requested to drop them off at the office of the event sponsor, the Bates Multifaith Chaplaincy, at 163 Wood St.
The event is part of an ongoing effort at Bates to raise awareness about, and aid for, the millions impacted by the flooding. For more information, please contact 207-786-8272. Financial contributions will go to the Nasreen and Alam Sher Foundation for Health, Education, Humanities and Peace.
Organizers of this relief effort include Bates junior Umar Ali Khan of Rawalpindi, Pakistan, who will provide an illustrated update on the crisis, and Reza Jalali, the associated Islamic chaplain at Bates and coordinator of multicultural student affairs at the University of Southern Maine.
Also speaking are Dr. Rifat Zaidi, an orthopedic surgeon from Damariscotta, and Hannah Sher, whose family started the Nasreen and Alam Sher Foundation.
View Comments