Fun, music, treats in store at Harward Center's sixth Community Celebration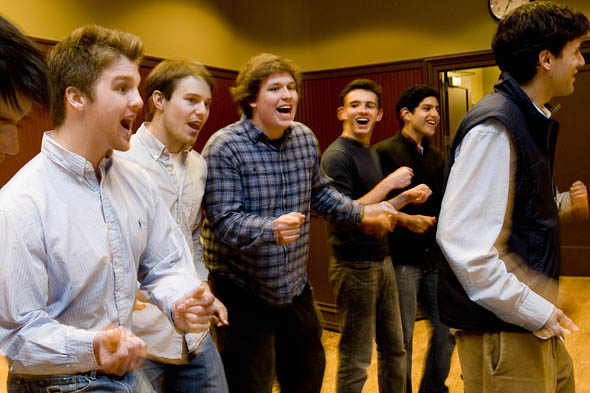 Expect fun, food and performances at the sixth annual Community Celebration hosted by the College's Harward Center for Community Partnerships.
Co-sponsored by the Garcelon Society, the event begins at 5:30 p.m. Friday, Feb. 4, at the Lewiston Public Library's Marsden Hartley Cultural Center, 200 Lisbon St. The gathering is open to the public at no cost. For more information, please call 207-786-6202.
Georgia Nigro, Bates professor of psychology and acting director of the Harward Center, begins the festivity with a brief welcome. Performers include the Deansmen, an all-male a cappella group at Bates; student dancers from the LPL Afterschool Program; and a trio of student musicians from Bates.
Food will be provided by Mother India, Three One Cafe, the Bread Shack, She Doesn't Like Guthrie's and Bates Dining Services.
The Harward Center leads Bates' efforts in community involvement, including programs in community-based learning, volunteerism and environmental stewardship. The center works with community partners to meet community needs and, in the process, to integrate civic engagement with the Bates educational experience.
The Garcelon Society is a community organization that raises support for the Androscoggin Scholarship Endowment, established in 2004 to increase financial support for Bates students from Lewiston, Auburn and surrounding Androscoggin County communities.
View Comments