Cubist CEO Michael Bonney '80, P'09, P'12, elected chair of trustees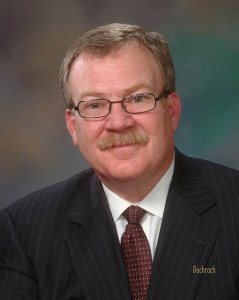 The Bates College Board of Trustees has elected Michael W. Bonney, a member of the Bates class of 1980 from Sudbury, Mass., as chair of the board, Bates President Elaine Tuttle Hansen and the trustees have announced.
Bonney succeeds Joseph T. Willett '73, who retired from the board following 15 years of service, including the last four as chair.
A member of the Bates board since 2002, Bonney is president and chief executive officer of Cubist Pharmaceuticals Inc. in Lexington, Mass. Since graduating from Bates with a degree in economics, he has established an outstanding business career in the biopharmaceuticals field while providing substantial service to Bates and to various community organizations.
Bonney began his career with Zeneca Pharmaceuticals, holding positions of increasing responsibility in sales, marketing and strategic planning over the course of 11 years. In 1995 he joined Biogen Inc., ultimately serving as vice president for sales and marketing. He joined Cubist in 2002 as president and chief operating officer, and has been president, chief executive officer and a member of the Board of Directors since 2003.
During his tenure at Cubist, Bonney has created a successful and innovative business model to support the development and commercialization of novel therapies that improve health and save lives. Under his leadership, Cubist completed development of and launched CUBICIN ® (daptomycin for injection) in the U.S. seven years ago. It is now available in 40 countries around the world and continues to track as the most successful intravenous antibiotic, in dollar terms, in U.S. history.
To support its growing pipeline of additional therapies, Cubist has grown its employee base from 194 when Bonney became CEO to more than 600 today; and is in the process of substantially expanding its Lexington headquarters.
Earlier this year the Massachusetts Biotechnology Council recognized Bonney's accomplishments in his professional field by presenting him its second annual Innovative Leadership Award, which honors an industry executive who represents a company with a strong presence in and commitment to growing in Massachusetts.
Additionally, the award recognizes a leader who has demonstrated active support for community-based organizations and science education to prepare the future workforce, and who has fostered the creation of a positive work environment. Under Bonney's leadership, Cubist has established a corporate giving program focused on the support of middle- and upper-school science, technology, engineering and math (STEM) education — a topic for which Bonney is a vocal proponent.
Bonney also serves on the Board of Trustees of the Beth Israel Deaconess Medical Center in Boston and is a former board member of the Biotechnology Industry Organization. Last year he became a board member of the Pharmaceutical Research and Manufacturers of America.
Bonney and his family have many strong connections to Bates. His father, sister, wife and oldest daughter are all Bates graduates. His grandfather attended Bates and his youngest daughter is a member of the class of 2012. Bonney has been very active in his class fundraising activities, with the Career Development Center and with the Office of Admissions.
Both Bonney and his wife, Alison Grott Bonney '80, served on their 10th Reunion Gift Committee and more recently as chairs of the Parents Fund.
View Comments