Global Lens series presents Serbian film Ordinary People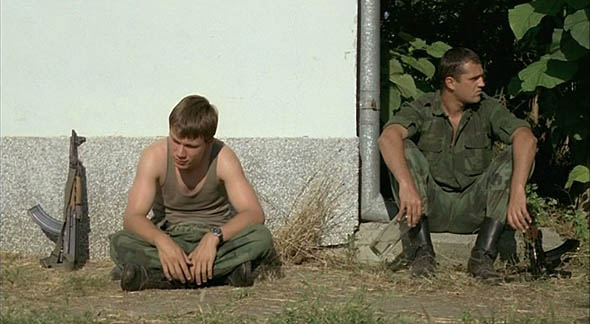 The Global Lens series of films from around the world continues at Bates College with Ordinary People by Serbian director Vladimir Perisic, showing at 8 p.m. Friday, Nov. 12, and 6 p.m. Monday, Nov. 15, at the Ronj, Bates' student-run coffeehouse at 32 Frye St.
Admission is $5. Made in 2009, "Ordinary People" is in Serbian with English subtitles (79 min.). For more information, please contact 207-786-6135 or this olinarts@bates.edu.
The Global Film Initiative produces the series in an effort to promote cross-cultural understanding through the medium of cinema by showing little-known, skillfully made independent films to American audiences. The initiative believes that "a powerful, authentic narrative can foster trust and respect between disparate cultures and mitigate the social and psychological impact of cultural prejudice."
Set in an unspecified time of conflict in the Balkans, Ordinary People captures the psychological toll of war on its participants, and the universal struggle of all soldiers to reconcile morality with action.
On a seemingly average day, a busload of young soldiers is sent to a remote location in the countryside and given a macabre task: the execution of a number of civilians. Dzoni, a green recruit, initially objects, but as he moves from one killing to the next, he is swept up by the specter of military authority, and quickly becomes desensitized by the apparently routine nature of his task. As he nears the end of his assignment, the quiet horror of the day slowly begins to affect him, forcing a painful reconciliation with his actions.
Perisic has directed several short films including Realitatvirtust and Miloch. His graduation film, Dremano Oko, was selected for Cinefondation at the Cannes International Film Festival in 2003. Ordinary People is his first feature film.
View Comments