Native Americans' role in mercury legislation at issue in talk by UMaine anthropologist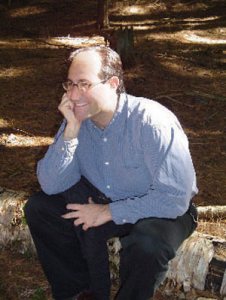 An associate professor of anthropology and coordinator of Native American research at the University of Maine, Darren Ranco discusses the influence of Native American tribes on environmental legislation in a Bates College lecture at 4 p.m. Wednesday, Nov. 17, in Room 204 of Carnegie Science Hall, 44 Campus Ave.
A member of the Penobscot Indian Nation, Ranco presents the talk The Clean Air Mercury Rule and Indian Tribes: Sovereignty, Subsistence and Participation. Made possible by the Mellon Innovation Fund at Bates, in conjunction with a faculty project researching prehistoric conditions in Penobscot Bay, the event is open to the public and refreshments will be available. For more information, please call 207-786-6490.
Ranco's lecture will examine how tribes in Maine and the nation commented on and participated in the Clean Air Mercury Rule proposed by the Bush administration in 2004 and 2005, and how these comments reveal environmental values and concerns of tribes that relate to sovereignty, subsistence rights and practices, and forms of involvement in federal rule-making.
Ranco's research focuses on methods that U.S. indigenous communities, particularly in Maine, use to resist environmental degradation and protect their cultural resources. Those methods include traditional approaches to diplomacy; and raising awareness of ways in which society's attempts to equalize rights or access to resources may, in fact, have the opposite effect, depriving groups or individuals of their own, often minority, cultures.
Ranco teaches classes on indigenous intellectual property rights, research ethics, environmental justice and tribal governance. He has a particular interest in how better research relationships can be created among universities, native and non-native researchers, and indigenous communities. He has a master's degree in environmental law from Vermont Law School and a doctorate in social anthropology from Harvard.
View Comments