Lecture by Nishani Frazier marks Freedom Rides anniversary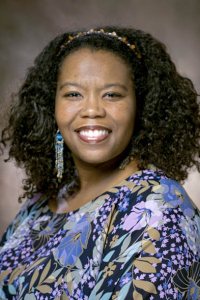 In observance of Black History Month and the 50th anniversary of the 1961 Freedom Riders protest, a historian from Ohio's Miami University reviews the history, impacts and continuing relevance of this galvanizing episode in the civil rights movement at 4:30 p.m. Thursday, Feb. 17, in the Benjamin Mays Center at Bates College, 95 Russell St.
Sponsored by the Office of Intercultural Education at Bates, Nishani Frazier's talk, titled On the March, is open to the public at no cost. For more information, please call 207-786-8376.
Frazier, assistant professor of history at Miami, is an authority on the African American experience. She will examine the story of the Freedom Riders, their importance to American history and their current relevance in the face of efforts to retreat politically, culturally and socially from the advances of the civil rights movement.
Beginning in May 1961, the Freedom Rides were an effort to shatter segregationist resistance to laws mandating equal access to public facilities for all people. Involving up to 450 civil rights activists over five months, the Riders made repeated trips into the South on the Greyhound and Trailways bus lines, forging ahead despite the savage violence, at the hands of law enforcement officers and the Ku Klux Klan among others, that awaited them.
This chapter in the civil rights movement heightened national attention to the cause, brought in many new activists and compelled the federal government to begin enforcing its equal access legislation.
Frazier received her doctorate from Columbia University in 2008. Prior to teaching at Miami, she held the positions of associate curator of African American history at Western Reserve Historical Society; assistant to the director of the Martin Luther King Jr. Archives at the Martin Luther King Center for Nonviolent Social Change; and personal assistant to John Hope Franklin during his tenure as chair of the Presidential Advisory Board during the Clinton administration's "One America in the 21st Century" initiative.
With Manning Marable as lead editor, Frazier was a co-author with John McMillian of the book Freedom on My Mind: The Columbia Documentary History of the African American Experience (Columbia University Press, 2003). Her current manuscript in progress, "Haramabee Nation: Cleveland, CORE and Rise of Black Power," examines the philosophical evolution of the Congress of Racial Equality regarding the black power movement.
View Comments