Relationship of diversity, academic success focus of Bates Presidential Symposium April 28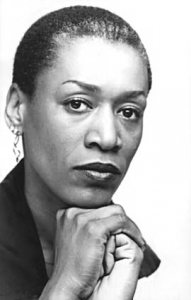 The connections between diversity and learning will be explored in Bates College's fourth Presidential Symposium from noon to 5:30 p.m. Thursday, April 28, at Chase Hall, 56 College Ave.
Admission to the symposium, " Recognizing Change, Preparing for the Future: Developing Partnerships for Academic Success" is free and open to the public.
The keynote speech will be given at noon by Alma R. Clayton-Pedersen, former vice president for education and institutional renewal and now senior scholar with the Association of American Colleges and Universities. The title of her talk is: "Making Excellence Inclusive Is an Educational Imperative."
According to symposium planners, Clayton-Pedersen will discuss the notion that students cannot be prepared for this era of increased social complexity unless diversity, broadly and richly defined, is placed at the center of institutional functioning and the academic enterprise. She will affirm that everyone in the internal and external learning environment plays a role in addressing these challenges and that by working collaboratively we increase the likelihood of success.
---
See the symposium program.
---
During her nearly 35-year career in education, Clayton-Pedersen has directed projects funded by the BellSouth, Ford, George Gund, James Irvine and Lumina foundations, as well as the Carnegie Corporation of New York, the Lilly Endowment, the Fund for the Improvement of Post Secondary Education and the metropolitan Nashville government.
Pursuing goals articulated in Bates' "Choices for Bates" Diversity in Excellence Project, symposium sessions will focus on building partnerships to foster a community that recognizes differences and uses them as resources for learning.
View Comments