Faculty promotions, 2011: Francesco Duina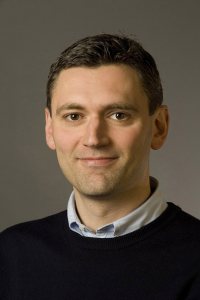 Promoted to full professor in May 2011, Francesco Duina is a sociologist whose research interests include economic sociology, international political economy, historical institutionalism, globalization, comparative regional integration and the sociology of culture. He serves as chair of the sociology department at Bates and has been a visiting professor at Copenhagen Business School in Denmark. At Bates he has taught economic sociology, comparative sociology, sociological theory, globalization, European integration and the sociology of competition.
Duina's most recent book, Winning: Reflections on an American Obsession (Princeton University Press, 2011), is receiving widespread news media interest.
His pioneering 2006 study The Social Construction of Free Trade: The European Union, NAFTA, and Mercosur (Princeton University Press, 2007) is forthcoming in Chinese translation by China Social Sciences Publishing House. Duina's next book, Institutions and the Economy, will be published in September by Polity Press.
Now in his 11th year at Bates, Duina received his master's degree and doctorate in sociology from Harvard
University, and a master's in social sciences and bachelor's
degree in political science from the University of Chicago.
View Comments