Teach for America again counts Bates among top contributors
Bates College is again among a group of 20 U.S. colleges and universities contributing the most new graduates to Teach For America, according to the organization's annual list, released Aug. 1.
In the category of colleges with fewer than 2,999 undergraduates, Bates contributed 13 graduates to the organization in 2011, good for 17th on the list.
Bates made its debut on the top contributors list in 2010, at No. 16. More than 80 Bates alumni have taught as corps members in TFA's 20-year history.
A record 48,000 young college graduates applied to TFA this year, including approximately 13 percent of the Bates Class of 2011. Eleven percent of all applicants were accepted as corps members, according to a TFA announcement.
"We're delighted that Bates and its graduates make such a strong contribution to the important work of Teach for America," said Interim President Nancy J. Cable. "This reflects the lifelong commitment to responsible citizenship that is part of a Bates education, and that our graduates in an array of fields display."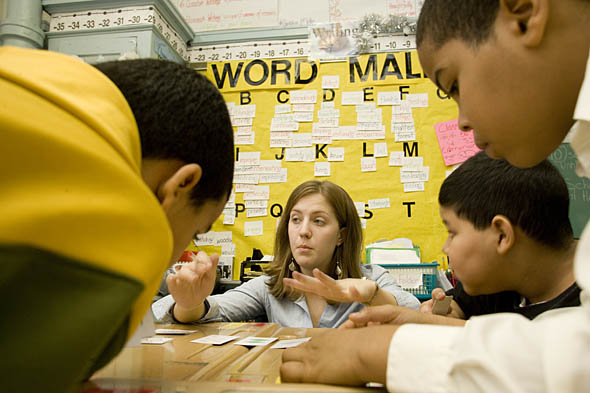 The new corps members earned an average GPA of 3.6, and 22 percent are the first in their family to graduate from college. Nearly one-third received Pell Grants. More than one-third are people of color, including 12 percent who are African American and 8 percent who are Hispanic.
"From my professors and from my fifth graders, I learned that change is possible."
For two years following her graduation from Bates, TFA corps member Carrie Garber Siegrist '05 taught fifth grade at Public School 79 in the Bronx. In 2007, she told Bates Magazine that "the experience of teaching is invaluable, but what you do with the rest of your life as a result of TFA is even more important — changing the system, helping to break the cycle of poverty, creating social reform."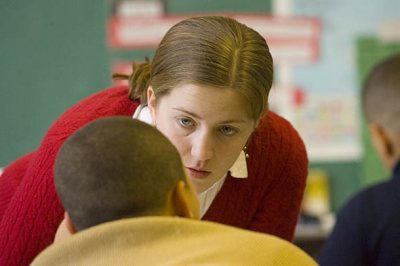 True to her word, Siegrist earned a master's degree from the Bank Street College of Education while teaching in the Bronx, then earned a law degree from the American University Washington College of Law. Today, she is a senior program officer with the Lex Mundi Pro Bono Foundation, which offers social-justice entrepreneurs access to pro-bono legal services through a global network of independent law firms.
She also co-founded the nonprofit Cambodia's Children Education Fund.
"From my Bates professors and from my fifth graders at PS 79, I learned that change is possible and imperative in ensuring that the dignity of all is respected by all," says Siegrist. Her work at Lex Mundi includes the innovative online legal resource for social entrepeneurs called LawForChange.
Teach For America is the national corps of outstanding recent college graduates and professionals who commit to teach for two years in urban and rural public schools and become lifelong leaders in the effort to expand educational opportunity. Teach For America recruits individuals from all academic majors and backgrounds who have demonstrated outstanding achievement, perseverance, and leadership.
View Comments