Stephen Engel, assistant professor of politics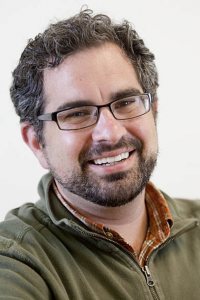 Newly appointed as assistant professor of politics, Stephen Engel's research interests include American political development, constitutional development, relations among the branches of government, and social movements, particularly gay and lesbian mobilization for social change.
He is the author of American Politicians Confront the Court: Opposition Politics and Changing Responses to Judicial Power, published in June by Cambridge University Press. The book examines hostilities directed toward the federal judiciary by Congress or the president, exploring the evolution of such antagonism, the forms it takes and the purposes it serves.
A key theme is the relationship between the prevailing understanding of political opposition and the way elected politicians regard the judiciary. When opposition is broadly viewed as inimical to the political system or the Constitution, Engel finds, hostilities toward the judiciary — where opposition may be entrenched due to lifetime appointments — can be aggressive.
But when opposition is considered a healthy part of political and civic life, elected officials instead seek to harness the judiciary for political gain. "This finding raises the issue of whether we're currently in a moment where we view our political opposition as legitimate," Engel explains.
"In recent years, political rhetoric and behavior have become highly partisan, and some might claim that levels of political violence have increased. While I'm skeptical of the possibility, it's an open question whether our politics are returning to a context in which politicians view their opposition as ultimately disloyal and threatening to the Constitution."
Engel is also the author of The Unfinished Revolution: Social Movement Theory and the Gay and Lesbian Movement (Cambridge University Press, 2001). His recent research into social-movement politics explores how changes in one aspect of a social movement's agenda might affect other aspects, with potentially disruptive results to the strategies of interest groups.
What drew Engel to Bates? In addition to the quality of the Bates liberal arts education, he says, the politics department has an innovative approach that aims to create an integrated understanding of political theory and practice — something "particularly appealing given my own interdisciplinary undergraduate and graduate work."
Finally, he notes that he has been active in improving the campus climate for LGBT and queer-identified students. "I was highly attracted to Bates' stated commitments to diversity and equity that stem from its abolitionist tradition."
This fall, Engel will teach a 100-level course on American political institutions and processes, and a 200-level course on constitutional law and the balance of powers in the U.S. government.
Engel received three advanced degrees in political science at Yale — a master's of arts, a master's of philosophy and a doctorate. He previously earned an interdisciplinary master of arts in social thought at New York University, and a BA in social studies at Wesleyan University.
View Comments