Sun Journal story looks at five first-year students from Lewiston-Auburn high schools
Sun Journal reporter Bonnie Washuk talks to the five students from Lewiston and Auburn high schools who are members of the Class of 2015.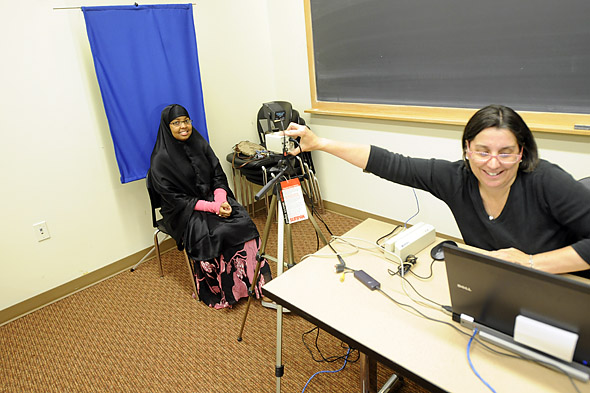 "I don't think I could find a better balance anywhere else of everything: diversity, athletics, academics, fun, seriousness," said Allaina Murphy '15 of Poland Spring, who graduated from St. Dominic High School in Auburn.
Washuk explains that generous financial aid has made it possible for them to attend the college. Director of Admission Leigh Weisenburger tells Washuk that Bates is making a point of tending to its relationships with area high schools, including "making sure guidance counselors know where we are, what Bates is all about. Having those lines of communication open."
Among the five local freshmen are two Somali students, the first members of the local immigrant community to matriculate at Bates. That's a point of pride, Lewiston mayor Larry Gilbert tells the Sun Journal. Their matriculation is "a first, and a plus." View story from the Sun Journal, Sept. 6, 2011.
View Comments