Civic Forums examine Androscoggin River, social entrepreneurship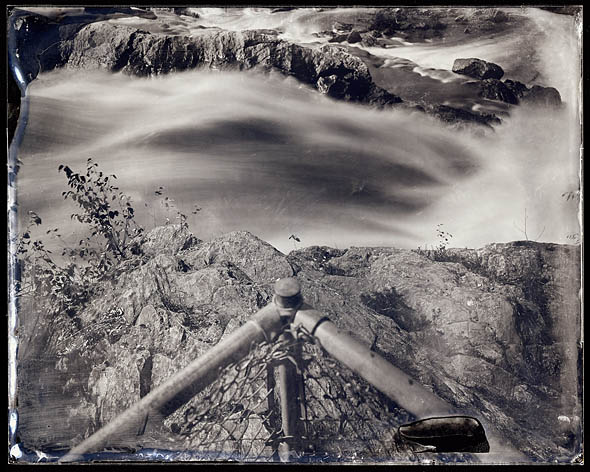 The Civic Forum Series at Bates offers presentations about the Androscoggin River and about social entrepreneurship during October.
Bowdoin College faculty members Michael Kolster, a photographer, and Matthew Klingle, a historian and environmentalist, explore the Androscoggin River's past, present and future in a presentation at 7:30 p.m. Monday, Oct. 17.
The following week, a co-founder of the fair-trade coffee importer Equal Exchange is among four of the nation's leading social entrepreneurs who discuss their work at 7:30 p.m. Monday, Oct. 24.
Both events take place in the Edmund S. Muskie Archives, 70 Campus Ave.
Sponsored by the Harward Center for Community Partnerships, the Civic Forum Series invites audiences to contemplate civic, political and policy issues significant to Maine and beyond.
Civic Forum events are open to the public at no cost. For more information, please call 207-786-6202.
Kolster, an associate professor of visual art at Bowdoin, and Klingle, associate professor of history and environmental studies, are collaborating on A River Lost and Found: The Androscoggin River in Time and Place. The project uses photography, oral history, archival research and creative non-fiction writing to examine the hidden past and neglected present of this important New England waterway.
"We will ask how an injured river might reveal an ethic of place that embraces the complexities of human and natural history together," Klingle and Kolster state in their project description. "Our answers may suggest how Americans can embrace the middle ground between the pristine and the ruined [that is] typical of the places many call home."
Kolster has exhibited his work in San Francisco, Boston and a variety of Maine locations. His photography project Changing Places is a long-term exploration of how we perceive, and are affected by, changes in the places we inhabit. His Androscoggin images are on display in the Chase Hall Gallery at Bates, 56 Campus Ave., until Oct. 23.
Klingle, associate professor of history and environmental studies at Bowdoin, specializes in urban, environmental and western North American history. He is the author of Emerald City: An Environmental History of Seattle (Yale University Press, 2007).
Social entrepreneurship
The social entrepreneurs in the Oct. 24 panel:
Peter Murray is the co-founder and president of the Washington, D.C.-based Center for Progressive Leadership, dedicated to developing the next generation of progressive political leaders. He also founded three nonprofit organizations promoting economic mobility for low-income people.
Bethany Robertson is the co-founder and former executive director of I Do Foundation, whose mission is to help engaged couples bring a charitable focus to their marriage. The organization has been featured in The New York Times, Newsweek, and Modern Bride, amongst other publications.
Jonathan Rosenthal of Watertown, Mass., is a co-founder of Oké USA, North America's first fair trade fruit company, and of Equal Exchange, the first U.S. fair trade coffee company. He is now a principal in Just Works, a firm that provides innovative consulting services to mission-driven organizations.
Elizabeth Stefanski is the chief market maker of Business Innovation Factory of Providence, R.I., an organization dedicated to transforming society's most intractable systems through forward-thinking collaboration. She is also a consultant for the business-strategy firm Bazaar Strategies.
View Comments