Todd Robinson '79 bets on Belcampo, a 'breathtakingly complex' tri-country agribusiness
A feature story in Worth details the ambitious tri-country venture — a sustainable agribusiness with operations in Belize, Uruguay and the U.S. — spearheaded by Todd Robinson '79.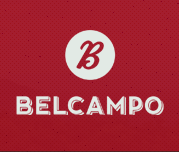 Called Belcampo, it is "not just an interesting company, [but a] potentially an important one," writes Richard Bradley.
"It aims to manage its land and animals in a sustainable fashion, using best practices typically only used by much smaller farms that find turning a profit an ongoing challenge. No agribusiness has ever tried this experiment on such a large scale, much less in three countries simultaneously."
The company began with land, and lots of it, that Robinson bought in the three countries after selling his company, Linsco Private Ledger Corp., in 2005 and turning his attention to food and farming, two passions born from visits to his grandparents' Maine farm as a child.
"Eco-friendly but moneymaking."
At first, Robinson simply wanted to "rehab some pastures [and] make some good food" while trying to break even. After rejecting various ideas to make the venture financially viable (such as eco-marinas or a fertilizer-free golf course), he began searching for someone who knew how, in Bradley's words, "to transform empty farmland into an eco-friendly but moneymaking property."
That led him to Belcampo's current CEO, Anya Fernald, founder of the food consultancy Live Culture and named in 2010 as one of The New York Times "Nifty 50″ up-and-coming American talents.
"Belcampo is a big bet," James Freeman, founder of Blue Bottle Coffee, tells Bradley. "It's a breathtakingly complex thing."
View Comments