Bates in the News: June 28, 2019
Purposeful Work
Five ways to optimize your internship experience — Forbes
"At least 80 percent of us want purpose in our work," says Rebecca Fraser-Thill, referencing a recent study by Bates College and the polling firm Gallup, "and having an internship during college is the most powerful way to get there."
A Forbes contributor who is director of faculty engagement and outreach for Purposeful Work, Fraser-Thill also notes that an "internship is only as transformational" as a student makes it.
With that in mind, she offers tips for interns, such as how to make the most of each day, "beyond the office as well as within it."
Read the story: 
---
Bates College
Bates College achieves carbon neutral status — multiple outlets 
Media outlets reported on the announcement that Bates achieved carbon neutrality — bringing the college's net carbon emissions to zero — one year ahead of schedule.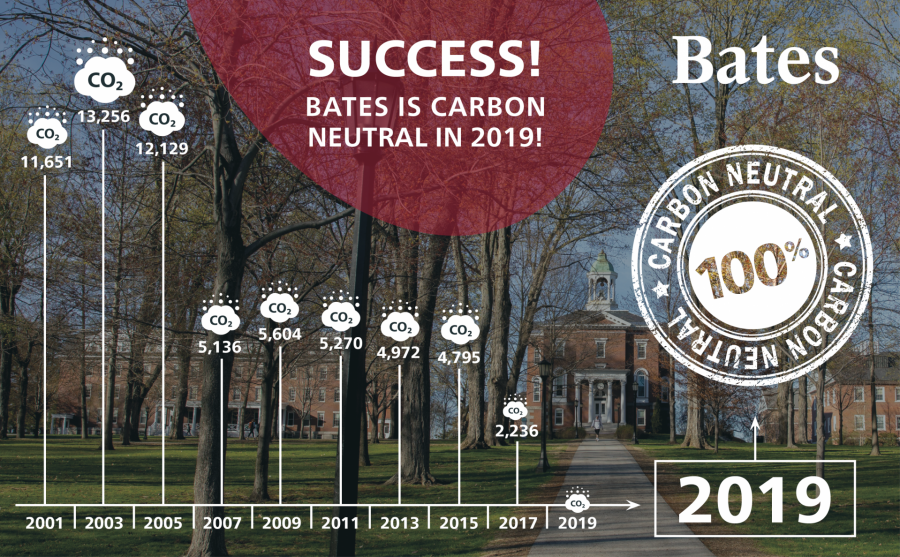 Out of 700 colleges and universities that pledged in 2007 to go carbon neutral, Bates is one of seven to have achieved the goal. It did so through a combination of efforts, most notably by reducing energy consumption, strengthening a culture of sustainability, and using wood-derived renewable fuel oil.
"The one that often gets overlooked, but is closest to my heart, is efficiency," Bates' sustainability manager Tom Twist told Mainebiz. "That's been our silent strength."
Read the stories: 
---
Carrie Diaz Eaton
Misinformation is everywhere. These scientists can teach you to fight BS — The Washington Post 
Ben Guarino of The Washington Post highlighted efforts by Associate Professor of Digital and Computational Studies Carrie Diaz Eaton to teach her students how to sift through misinformation in the news.
Her winter semester course, "Calling Bull in a Digital World," was modeled on a similar course at the University of Washington.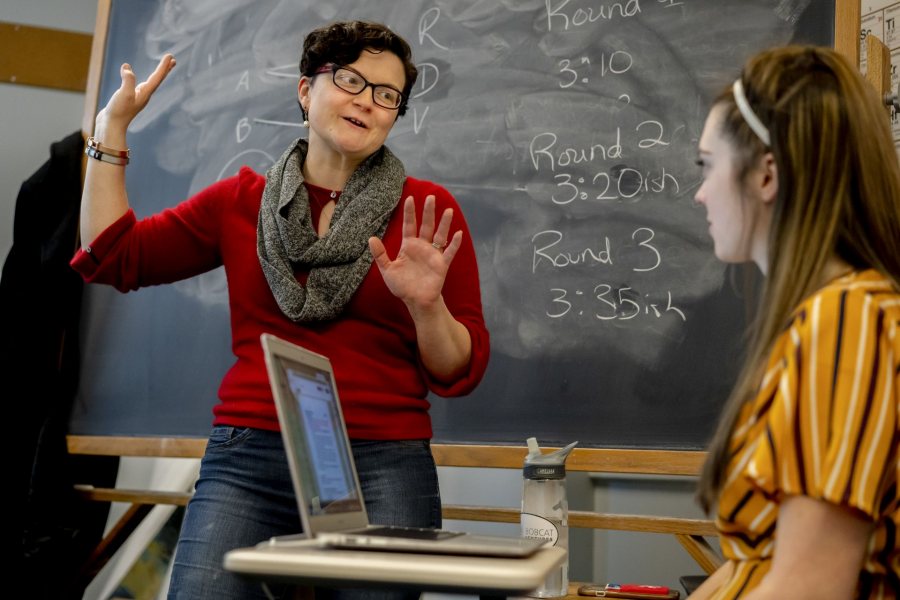 "The problem is not new," Diaz Eaton told Guarino. "BS has been around forever. But it's the way that technology has exploded that has really scaled up the amount of information and the amount of BS and how much we're required to filter."
One of Diaz Eaton's students, Carol Harding '19, learned  to use statistical methods to make graphs  showing Lewiston's declining crime rate, countering public perceptions of the city.
Read the story: 
---
Louis Scolnik '45
ACLU of Maine honors Judge Scolnik — Andover Townsman 
Andover Townsman covered the news that the ACLU of Maine has honored its founding president, Louis Scolnik '45, with its annual award for "outstanding commitment to the protection of civil liberties."
Scolnik, born in Lewiston and a local resident for many years, is a retired justice of the Maine Supreme Judicial Court.
Scolnik was honored for a number of achievements during his long legal career including, as chair of an advisory committee to the U.S. Commission on Civil Rights in the 1960s, efforts to end housing discrimination against African American military personnel stationed at Dow Air Force Base in Bangor.
He also had a hand in an unusual court case involving Bates students in 1959.
---
Jennifer Guckel Porter '88
How to move from self-awareness to self-improvement — Harvard Business Review 
In Harvard Business Review, regular contributor Jennifer Guckel Porter '88 took on a prickly topic: changing unproductive behavior and rewiring bad habits in the workplace.
The answer is self-management, "a conscious choice to resist a preference or habit, and instead, demonstrate a more productive behavior," wrote Porter, who is the managing partner of The Boda Group.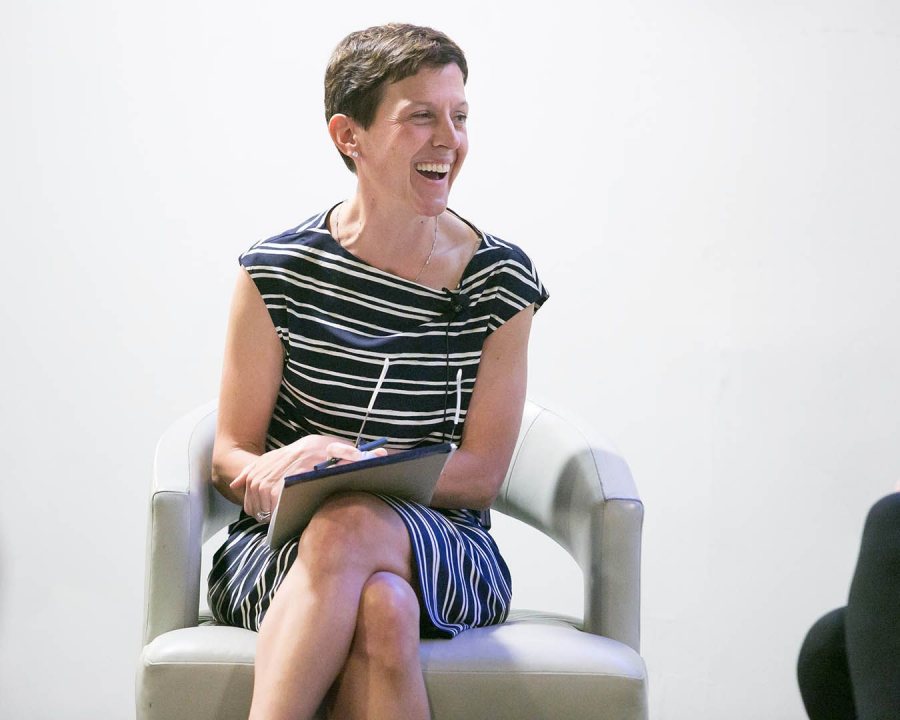 "Start by recognizing your current actions, considering alternative options, and then putting in the hard work required to resist what may be most familiar or comfortable," she wrote. "Instead, commit to effectively executing what is most productive." 
Read the story: 
---
Kevin Lentini '13
Married teachers win trip to Croatia — Today 
Using creativity and humor, Kevin Lentini '13 and his wife, Kristin, won a seven-day vacation to Dubrovnik, Croatia, in a contest sponsored by NBC's Today show and Airbnb.
Both teachers, the Lentinis submitted a video showing the pair standing at a marked-up whiteboard delivering a lesson on how to use persuasive rhetoric — specifically, how to "use persuasive rhetoric to persuade AirBnb and Today show to gift us a vacation."
In the "logos" part of the lesson (an appeal to logic), they calculated that together they had graded 9,000 assignments this year. Conveniently, the distance from their Massachusetts schools to Dubrovnik and back is — wait for it — about 9,000 miles. 
"We know that teaching is hard," said host Jenna Bush Hager as she congratulated the couple. "Y'all could really use a vacation." 
Watch the video: 
---
Dorothy Foster Kern '42
Three Auburn natives — all named Dorothy — turn 100 this year — Sun Journal 
The Lewiston Sun Journal reported that Dorothy Foster Kern '42 is one of three local women named Dorothy celebrating their 100th birthdays in 2019. All three graduated from Edward Little High School and have been friendly with each other for nine decades. 
Kern worked in newspapers in the area before becoming Edward Little's school librarian. As a child, she recalls one special treat: doughnuts.
"We had to be very careful how we spent money, but whenever we could have a doughnut, it was a real treat."
Read the story: 
---
Mara Tieken 
Why more teachers should consider working in rural communities — Ed.
For a dive into the challenges, misconceptions, and promises of rural schools, Elaine McArdle of Ed., the magazine of Harvard's Graduate School of Education, talked to Associate Professor of Education Mara Tieken.
Rural schools are often assumed to be white and one-size-fits-all, Tieken said. In fact, they are quite diverse and function as "nerve centers" of rural communities, bringing people together and tackling issues of sustainability and equity. 
"There is some really, really good work happening in rural places," Tieken told McArdle. "We should be getting behind those good efforts and listening to people who live in rural areas and seeing their needs and strengths and what's going well and how can we support that."
Read the story:
---
Benni McComish '20
What's in your recycling bin? Interns will grade the contents this summer in 4 communities — Portland Press Herald 
Kate Lusignan of the Portland Press Herald covered a new internship program in four southern Maine cities and towns, in which interns peek at residents' recycling to rate how well they're sorting their waste. Benni McComish '20 of Williamstown, Mass., is one of the interns. 
In the program piloted by waste management company ecomaine, interns open recycling bins and study the contents at the top. Then they tag the bins with a sticker — green for good sorting, yellow for some contaminants, red for so many non-recyclable contents that the city won't pick it up. 
"Most often, the items they see that do not belong include paper towels and plastic bags — items that are commonly thought to be recyclable," Lusignan wrote. "Seeing similar items in every bin implies that residents care about recycling efforts, but are unaware that certain materials are not recyclable." 
Read the story: 
---
Joselle Deocampo-Gautam '01 
A woman of influence works to bring women and minority groups into startup funding — Silicon Valley Business Journal 
Silicon Valley Business Journal named Joselle Deocampo-Gautam '01, a new product innovation portfolio lead at Linkedin, one of its 100 Women of Influence. 
Deocampo-Gautam "democratize[s] finance for historically underserved and underbanked communities," contributor Becky Bergman wrote. 
"Deocampo-Gautam is an immigrant to the U.S., as well as the first in her family to earn a college degree," she wrote. "Never forgetting her roots, Deocampo-Gautam works to reform global finance in a way that brings more of the hidden market of women and minority groups into startup funding, global growth strategies and values-based entrepreneurship." 
Read the story: 
---
STEM at Bates
Lots of 'cool science' at Bates spurred by federal program — Sun Journal 
Steve Collins of the Lewiston Sun Journal covered Bates students' and faculty's participation in Maine INBRE, a federal- and state-funded program led by MDI Biological Laboratories that promotes biomedical research. 
The program, which helps students do high-level research, includes a wide range of projects, from a Short Term course to MDI Lab to use mouse poop to study gut microbiomes, to developing a high-resolution imaging system, to understanding aspects of nervous system cells. 
INBRE shows students that "every student can thrive, not just survive, in an academic discipline," said Dean of the Faculty Malcolm Hill. 
Read the story: 
---
Nick Mazuroski '09
Entrepreneurs on a mission: Three Maine eco-innovators out to conquer the green economy — Mainebiz
Solar entrepreneur Nick Mazuroski '09 was one of three "eco-innovators" Mainebiz featured in order to highlight the green economy. 
Mazuroski is a part-time law student in Portland and vice president at Biomass Power Association. He also co-founded Dirigo Solar LLC, which in partnership with an Irish company is preparing to build solar power plants, employing more than 1,000 Maine residents in the process. 
Any green entrepreneurship has to make business sense, Mazuroski told reporter Renee Cordes. "We live in a capitalist society," he said. "If the economics don't work, you've got to find another way."
Read the story: 
---
Sophie Claus '19
Beverly's Claus reflects on fantastic crew career — The Salem News
Columnist Jean DePlacido of The Salem News profiled Sophie Claus '19, whose decision to try rowing for the first time in her first year at Bates made her an integral part of a wildly successful team. 
A co-captain in her senior year, Claus helped lead the Bates women to their third straight NCAA championship this year.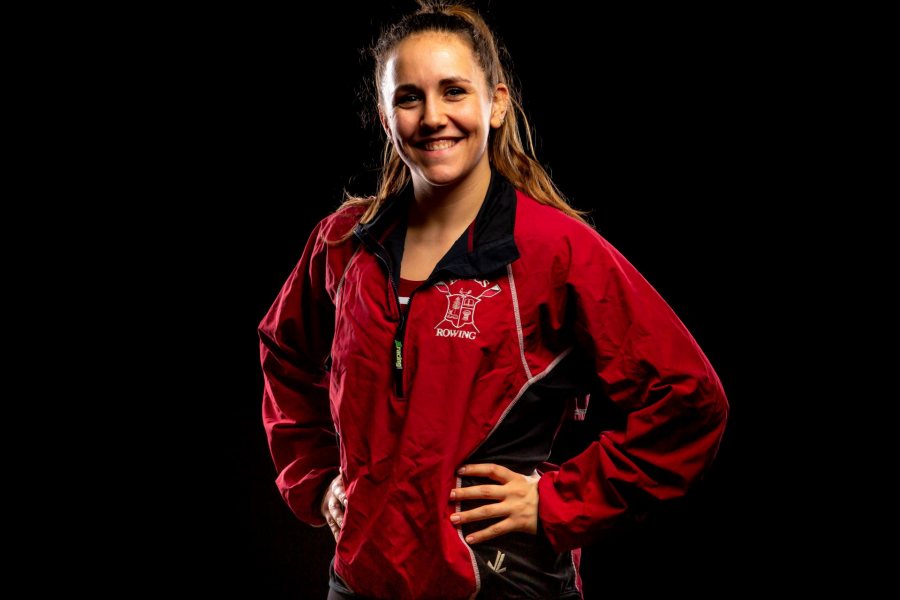 "It's been wonderful, and now my teammates are my best friends," said Claus. "You're out there all working hard together and moving faster than you thought you could."
Read the story:
---
Sameer Maskey '02
A Conversation with Sameer Maskey — Voices in AI 
For analysis firm GigaOm's podcast Voices in AI, Byron Reese talked to Sameer Maskey '02, founder and CEO of fusemachines, a company that recruits artificial intelligence programmers from around the world. 
Maskey said he came to Bates with the goal of eventually building a machine that could read a book and then discuss the book with the human, preferably in Nepali, his native language. 
After years of studying artificial intelligence, he learned that such a machine would require artificial generalized intelligence, which means the machine can perform the same tasks as humans. 
But we're not there and unlikely to get there soon, he says. "There's probably some fundamental new ways of exploring things that is required." 
Listen to the podcast: 
View Comments