BatesNews: August 2013
This month's items:
---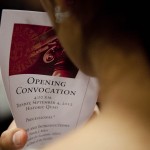 The Class of 2017 gets its official welcome on Sept. 3 at Convocation, the ceremonial opening the new college year. Check out a few stats and facts about the new class.
---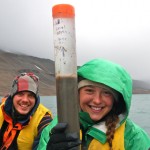 Here's a set of Q-and-A stories with Bates students whose summer endeavors took them around the world. They share the lessons they learned along the way, including the big difference between Bates and the real world: meetings.
---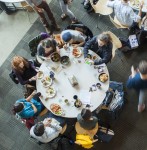 How far is the journey from here to a star? For Bates Dining Services and its quest for a third star for sustainable best practices, the answer to Irving Berlin's musical question is 65 steps.
---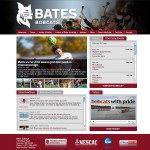 A redesigned website for Bates athletics promises better and quicker delivery of what sports fans want: scores and schedules, statistics and roster information, and game stories and video.
---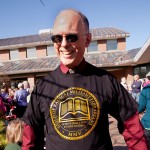 Ever wonder what professors say about each other behind closed doors? Nice things, it turns out. We've posted a set of remarks by Bates professors, delivered at the final faculty meeting of the year in May, in tribute to colleagues who retired.
---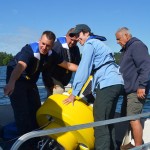 Lake Auburn, Lewiston-Auburn's water supply, delivered a shock last September when more than 200 trout turned up dead in its waters. The incident prompted a new Bates-community collaboration to monitor lake conditions.
---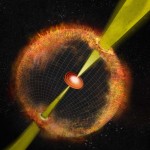 When the National Academy of Sciences scoured the land for 35 of the best and brightest young minds, not one Bates graduate made the cut — not one, that is, but two alumni.
---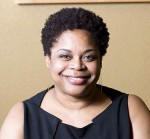 Williams brings extensive experience and passion to "the task of reclaiming and refashioning for the present [our] commitment to inclusion," says President Clayton Spencer.
---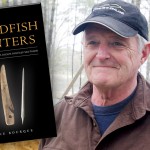 Complementing a feature in the Summer issue of Bates Magazine, this short video features Bourque talking about the Red Paint People, an ancient culture that lived along the Maine coast, then suddenly disappeared.
---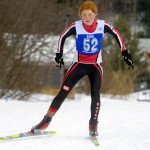 President Clayton Spencer comments on the Obama plan to tie federal financial aid to a scorecard of college cost and value. Gabe Clark '02 tells the Bangor Daily News that Maine is poised to market its grass-fed beef to a wider audience. And ESPNW features former Nordic skier Kaitlyn McElroy '07, who switched to kayaking after a debilitating training accident.
View Comments