Olin Arts Alive presents 'virtuoso art folkies,' Joy Kills Sorrow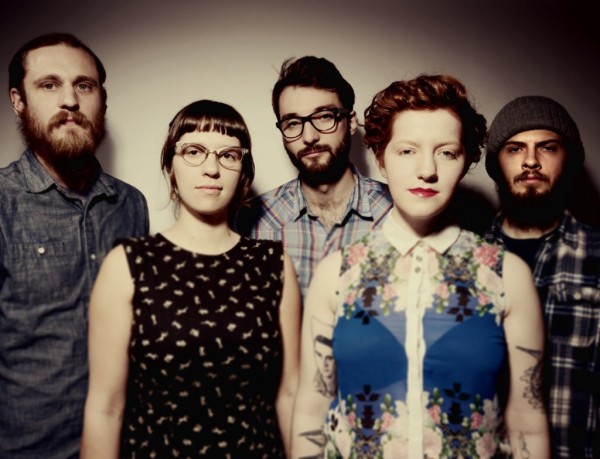 Joy Kills Sorrow, a Boston-based quintet known for their intelligent, wry lyricism and unique blend of jazz, folk, bluegrass and pop, performs at Bates College at 7:30 p.m. Saturday, Sept. 28, in the Olin Arts Center Concert Hall, 75 Russell St.
Tickets for this Olin Arts Alive series concert are $18 and available at batestickets.com. A limited number of complimentary tickets are available for students and seniors (65-plus); please email olinarts@bates.edu. For more information, please call 207-786-6163.
Showcasing emotive original songs and Emma Beaton's soulful singing, this acclaimed acoustic string band has been described as "virtuoso art folkies" who offer a fresh, hip take on traditional music. They are known for paying tribute to immediate precursors without being derivative, and for charting a daring and original course without a whiff of preciousness. Visit the band site.
FAME magazine writes that the musicians of Joy Kills Sorrow "live on a plane of melody, harmony and musicianship par excellence to which many aspire and few attain."
The group played for a packed house at this year's Savannah Music Festival and their cover of The Postal Service's "Such Great Heights" was hailed as one of the best songs performed at the festival. The band is now touring in support of its new Signature Sounds EP, Wide Awake.
Bridget Kearney, bassist and primary songwriter, crafts songs that contain a wry existential intelligence and a haunting, Celtic/Canadian interpretive quality. Her lyrics often depict tales of contemporary dislocation and off-kilter love. Joy Kills Sorrow also features Jacob Jolliff, the 2012 national mandolin champion at the Walnut Valley Festival; Wesley Corbett, a Bela Fleck-inflected banjoist; and Zoe Guigueno, a bassist who joined the group in February
View Comments