From Tarantino to terror management, 14 senior theses from the Class of 2014
As the groans fade and the printers sit dormant in Ladd Library, it's finally safe to talk about senior thesis again.
The thesis is the culminating academic experience for most seniors — more than 96 percent of the senior class completes one.
But as my fellow seniors will tell you, behind all of the blood, sweat and tear-drenched pages is a window into what lights us up intellectually.
As a final send-off before graduation, and a bit of encouragement to the rising seniors filling our shoes, here are 14 senior theses representing a range of academic departments.
---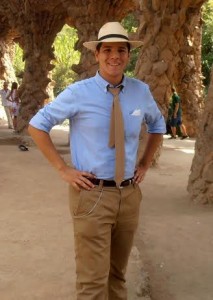 Name: Andrew Lawson Carranco
Hometown: Laredo, Texas
Major: History
Thesis: "All But Forgotten: Latin American Japanese Internment in the United States During the Second World War"
During World War II, the United States not only interned Japanese Americans but was involved in a multinational internment of Japanese and Germans across the Americas. Peru was particularly keen on sending its Japanese population. In my thesis, I explore the reasoning behind Latin American Japanese internment and the subsequent treatment of those in internment camps in the United States.
In other words: "The most complex histories are sometimes in your own backyard."
---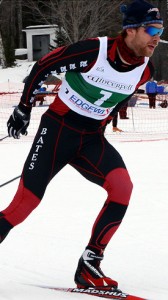 Name: Jordan Buetow
Hometown: Fairbanks, Alaska
Major: Environmental Studies
Thesis: "The Use of Benthic Macroinvertebrates in a Baseline Characterization of the Input Streams of Lake Auburn"
Benthic macroinvertebrates were sampled in the four major input streams of Lake Auburn to develop a baseline characterization for future monitoring programs. Physical and chemical characteristics of streams were used to attempt to explain the biotic variability among sites.
In other words: "There's a lot more going on in streams than you think."
---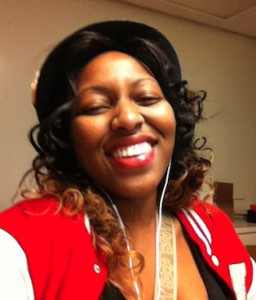 Name: Brittney Dyana Davis
Hometown: Chicago
Major: Theater
Thesis: "Restoring Faith in Love: An Analysis of Elizabeth from 'In the Next Room, or the Vibrator Play' by Sarah Ruhl"
I basically explored a character and developed how to better understand the struggle she endured from losing a child.
In other words: "I explored what it was like to be a black wet nurse."
---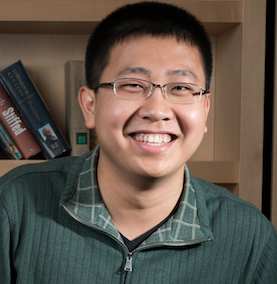 Name: Aung Phone Myint
Hometown: Yangon, Myanmar
Major: Politics
Thesis: "Hybridizing the Rule of Law: the Singapore Experience"
My thesis develops a concept of legal hybridity to explain the unconventional behavior of authoritarian regimes that promote rule of law despite costly political risks. Legal hybridity can be understood in the context of a Weberian legal dialectic between formal rationality and substantive irrationality, and it can be observed in a judicial dynamic of simultaneous empowerment and containment.
In other words: "Authoritarian regimes may sometimes make friends with rule of law — at least instrumentally!"
---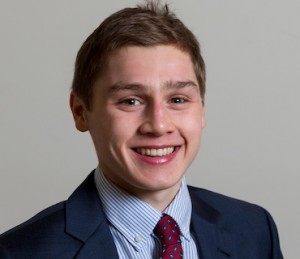 Name: Mike Arsnow
Hometown: Lynnfield, Mass.
Major: Biochemistry
Thesis: "DNA Vaccines, A Potential Cure for Type I Diabetes"
Over the last decade, major advances have been made in gene therapy and the production of new forms of disease treatment utilizing DNA plasmid technology. I focused on how these "DNA Vaccines" can be used to effectively combat not only acute infectious disease, but also chronic illnesses. Using the most current data and experimental techniques, I proposed a theoretical DNA Vaccine that would disrupt the auto-immune mechanisms of type I diabetes, allowing the pancreas to regenerate and insulin production to resume.
In other words: "I injected DNA to cure diabetes!"
---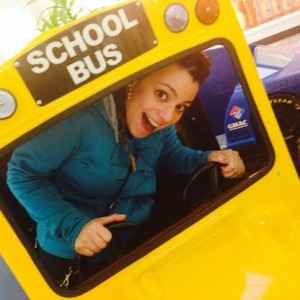 Name: Reilly Bergin-Pugh
Hometown: New York City
Major: Anthropology
Thesis: "French Colonial Legacy's Effect on Language Ideologies in Algeria"
In my thesis, I examine how the Darja dialect of Arabic was affected by French and French colonial rule and the emergence of a "new linguistic identity" in post-colonial Algeria.
In other words: "I discovered it is hard to write a thesis that involves three languages without confusing your reader. Or yourself."
---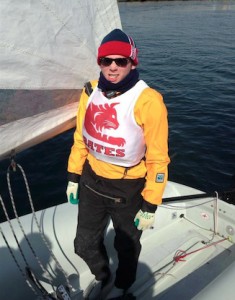 Name: Eddie Moan
Hometown: New York City
Major: Physics
Thesis: "Bose-Einstein Condensation in Novel Three-Dimensional Optical Lattices"
A group of atoms cooled to temperatures just above absolute zero (roughly 100 nK) will occupy the lowest available energy state en masse, and they behave as a macroscopic quantum body — essentially they become a giant "super-atom." This phenomenon is called Bose-Einstein condensation and can be realized with a series of magnetic and optical trapping techniques. Using the ultra-cold atomic gas, we can study the physical phenomena of real atomic crystal structures.
In other words: "We build 'freeze-lasers' that create the coldest thing in the known universe (100 nK)!"
---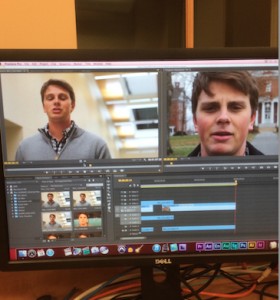 Name: Max Goldfarb
Hometown: St. Louis
Major: English
Thesis: "Something Sweet, a short film"
Something Sweet plays off of narrative styles of the French New Wave movement. The film intercuts different points of a relationship to examine what brings the couple together and what separates them. There are poems that accompany the movie.
In other words: "Boy meets girl, falls in love, breaks up."
---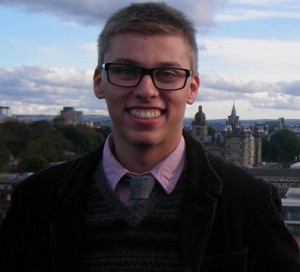 Name: William T. Green
Hometown: New Canaan, Conn.
Major: Music Composition
Thesis: "Music for the Movies"
This project entails original composition of a series of orchestral movements that could be featured as the soundtrack to an unmade film.  Each movement contains a distinct theme that evokes a specific feeling or represents a certain scene. Through love, betrayal, suspense, and in settings such as the jungle, underwater and a fantasy world, the piece will guide the listener on a journey of cinematic enchantment.
In other words: "Writing music inspired by John Williams, Hans Zimmer and Michael Giacchino has been one of the most invigorating experiences I have had at Bates."
---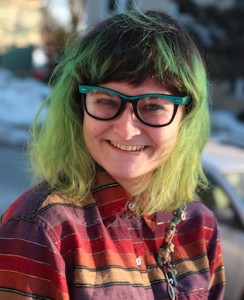 Name: Grace Glasson
Hometown: Beaufort, S.C.
Major: Women and Gender Studies
Thesis: "'I'm Not Just a Teenage Dirtbag, Baby:' Horrific Teen Flicks and the Horrors of Teen Stardom"
Many teen films of the 1980s and 90s may be petty high school drama and "overly dramatic" teen angst-filled cinema on the surface, but there is plenty of sex, drug-use, death, as well as family and mental health issues lurking in the not-so-distant background. This thesis makes the latter more transparent, creating the "horrific teen flick" by examining three films and arguing for the existence of an intersectional incarnation of horrific teen film characters and celebrities. Drawing on innovative horror films of the 1970s and '80s in conjunction with feminist film theory and analysis of various forms of popular media, this project constructs a gendered, classed and raced genre and figure.
In other words: "Surprise! Teenagers are actually complex human beings!"
---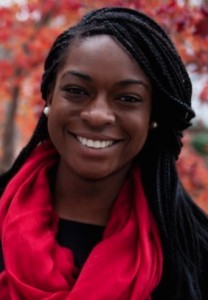 Name: Mildred Aroko
Hometown: Salem, Mass.
Major: Rhetoric
Thesis: "Emancipation Through Mentorship: Decoding Tarantino's Image of Masculinity, Power and Race in Django Unchained"
Rhetoric is an important field of study as it concerns itself with the power of the symbolic as it is enacted in the process of negotiation in culture, civil society and history. My thesis explores the way cinematic narratives and images inform collective perceptions of race, masculinity and power. By calling critical attention to the narrative presented in Django Unchained, I analyze how Quentin Tarantino uses his film to convey ideas of power and powerlessness through his representation of whiteness and blackness.
In other words: "My particular study explores Django Unchained as a marker of masculinity and power by critiquing the relationship between black and white characters in the film and Tarantino's stylistic aesthetic."
---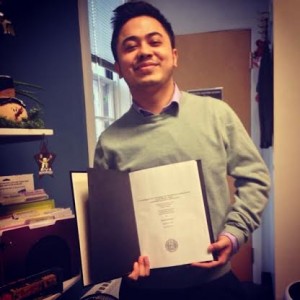 Name: Suraj Karmacharya
Hometown: Kathmandu, Nepal
Major: Economics and Politics
Thesis: "The Impact of Caste and Gender in Nepal's Labor Market: A Blinder-Oaxaca Approach to Understanding Wage Discrimination" (Economics)
"Conceptualizing the Role of 'Recognition' and 'Redistribution' in Finding Remedies for Caste Injustice in Nepal: An Individualist Approach to a Dual Perspective" (Politics)
In other words: "Issues of caste injustice clearly exist in places like Nepal and have a devastating social and economic impact on lower caste groups — untouchables. If I were to become the next president, it would come to an abrupt end."
---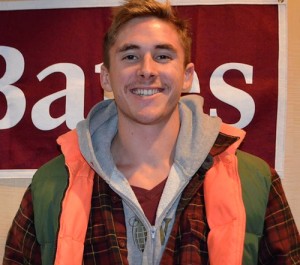 Name: Peter Cowan
Hometown: Bethel, Maine
Major: German
Thesis: "Essen, Arbeit, Wärme: "Weit, hinter den Wäldern" und das Überleben im dörflichen Siebenbürgen in der Nachkriegszeit"
("Food, Work & Love: 'Far Beyond the Forests' and Survival in post World War II Transylvania")
I explored the themes of food, work and love, as well as the difficulties of survival in post-World War II, Soviet-controlled Transylvanian Saxon villages. The study examined the necessities of the body, mind and soul of the remaining Transylvanian families in conjunction with those sent to labor camps in Russia.
In other words: "The Soviets weren't the nicest of people."
---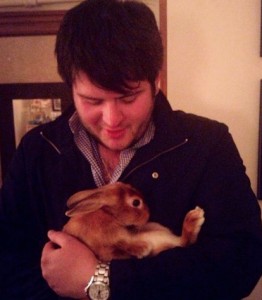 Name: William T. Fubini
Hometown: Brookline, Mass.
Major: Psychology
Thesis: "Death and Advertising: a Study Examining the Effects of Self-Affirmation and Mortality Salience on Participants Materialistic Tendencies"
According to Terror Management Theory, humans manage emotional feelings of terror associated with thoughts of their own death through a two-part psychological system: one's cultural worldview defined as a shared conscience or set of beliefs about how people perceive the nature of reality, and one's own self-esteem. My experiment sought to examine the psychological effects that MST and self-affirmation could potentially have on participants' materialistic tendencies as measured through assessments of, and desire for, commercially marketed products.
In other words: "Through my research, I discovered that Bates students quell anxiety brought about by thinking of their own mortality through valuing existential aspects of their lives, such as thinking about friends and family, over monetary aspects, such as status and wealth."
View Comments