President Spencer among 50 notable Maine leaders
President Clayton Spencer is in good company on Maine Magazine's list of the state's most influential leaders for 2014.
The list showcases those who "are moving Maine forward through their innovative business practices, commitment to purpose-driven education, lifelong support of the arts, and groundbreaking medical research."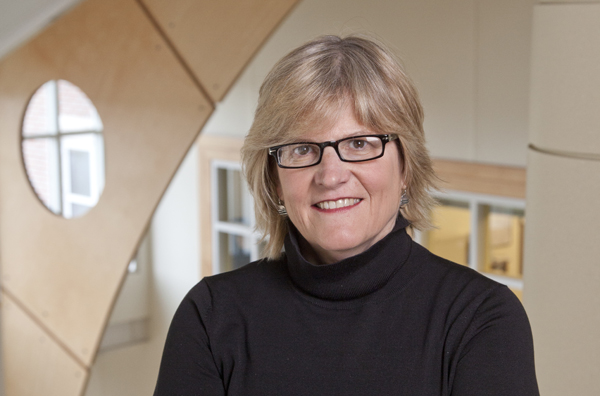 Spencer, the only college president on this year's list, emphasized how Bates' strategic priorities — the Engaged Liberal Arts*, Purposeful Work*, and Opportunity and Excellence* — underscore the college's historic commitment to academic rigor and access for all talented students.
"I have always had a deep love and appreciation for the liberal arts," she says. "I genuinely believe higher education is key to the American dream."
Drew Faust, president of Harvard University, tells Maine Magazine that Spencer, Bates and Maine are a "perfect match."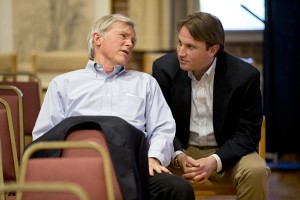 "Clayton Spencer is passionate about education and she is passionate about Maine. At Bates she is able to contribute to the remarkable heritage of an institution that has stood for the ideals of opportunity and justice since the time of its founding."

Joining Spencer is Ben Shaw '00, founder and CEO of Vets First Choice, an online veterinary pharmacy service headquartered in Portland.
Lauded as a vital job-creator in Maine, Shaw says, "We live in an age of entrepreneurship, and it is very rewarding to be part of a creative, entrepreneurial and committed team on a mission to improve the world."
---
* The "engaged liberal arts" means delivering a rigorous and highly personalized education that centers on deep and sustained interactions among students, faculty, and community. It also means engaging the forces — intellectual trends, demographic changes, and technology — that are transforming higher education and the world into which our students graduate. It means making a virtue of our scale; creating a diverse and motivated community of students, faculty, and staff; and embracing innovative and evidence-based approaches to teaching and learning. back to article ^
* Purposeful work is a college-wide initiative built on the premise that preparing students for lives of meaningful work lies at the heart of the liberal arts mission. When fully developed it will include: (1) a co-curricular program involving cycles of exploration, reflection, and skill-building; (2) practitioner-taught courses during short term, and (3) a highly-structured Bates-specific network of internships, with the hope to guarantee every Bates student a paid internship that is either employer- or Bates-sponsored. back to article ^
* A commitment to opportunity and excellence grows directly out of Bates' history and mission and responds to contemporary geographic, demographic, and economic realities. It means recruiting talented and motivated students from a broad range of backgrounds, providing them with the financial aid that will enable them to enroll, and supporting them for academic and personal success once here. It also means creating a campus community and climate that capitalize on diversity and inclusion as necessary and powerful dimensions of preparing our students to live and work in an increasingly interconnected world. back to article ^
View Comments