Purposeful Work: Aligning who you are with what you do
Preparing students for lives of meaningful work lies at the heart of the liberal arts mission.
Purposeful Work at Bates is about helping students discover the joy and power that arise from aligning who they are with what they do. It helps students identify and cultivate their interests and strengths and provides opportunities for them to acquire the knowledge, experiences, and relationships necessary to pursue their aspirations with imagination and integrity.
It is grounded in the Bates mission, has curricular and co-curricular aspects, and takes a four-year, developmental approach to working with students.
Informed by this philosophy, students emerge from Bates equipped to make intentional decisions about their work, selves, and how the two relate. It's about our liberal arts mission and an imperative in today's world.
What We Do is Unique. Here's Why.
Almost every college has programs or departments that help students find internships and provide career counseling. But Purposeful Work at Bates goes distinctly beyond jobs or careers. It has four key characteristics:
It is mission-based.
Our programming is built on the premise that preparing students for lives of meaningful work lies at the heart of the liberal arts mission.
It is developmental in its approach.
Our initiative encompasses cycles of exploration and reflection that integrate questions about work and meaning into the intellectual and personal growth that define the liberal arts experience.
It is holistic.
We focus on the whole person and weave concepts related to purposeful work into all aspects of the student experience: curricular, co-curricular, athletics, and residential life.
It is highly intentional and pragmatic.
We don't just talk about work — we enable students to get deeply involved in work in its many forms.
Who We Are
Our team of professional staff takes an individualized and developmental approach to working with Bates students as they explore purposeful work on campus and after graduation. We advise students in every stage of exploration, from asking "What are my values and interests?" and "How do the pieces of my studies and extra-curriculars tie together?" to "What next steps do I take to build the skills I need?"
Because our work is philosophical and pragmatic, we also offer a wide range of programs for students to test their interests and skills.
Please call us at 207-786-6232 to schedule an office or phone appointment with a counselor.  We look forward to talking with you!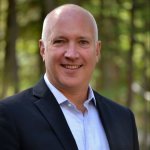 Allen Delong, Senior Associate Dean
E-mail: adelong@bates.edu
Telephone: 207-786-8305
Allen leads the Bates Center for Purposeful Work, which brings together in one place, under one philosophy, a set of programs and functions that have until now been divided between the Purposeful Work program and the Bates Career Development Center. He has served as a faculty member or administrator at large, Research I universities and small, private liberal arts colleges over the past 25 years. A native Mainer from "The County," Delong holds a Bachelors from the University of Maine; a Master's Degree from the University of Vermont and a Ph.D. from The Ohio State University.  Allen works with students and alumni interested in education, community and non-profit work, and entrepreneurship.
---
Karen Daigler, Director for Graduate and Professional School Advising
E-mail:  kdaigler@bates.edu
Telephone:  207-786-6230
Karen provides academic and career guidance to pre-health students and alumni and advises those interested in pursuing graduate school.  She serves as an ex officio member of the Medical Studies Committee at Bates.  She also serves as a general career counselor and administers the Myers-Briggs Type Indicator® and Strong Interest Inventory® assessments.  Karen has worked in career development for more than 20 years at Bates, Bowdoin and Boston College.  In her role at Bowdoin, Karen worked extensively with students interested in education and nonprofit careers.  Karen has an M.A. in counseling psychology from Boston College and a B.A. in sociology from Cortland State University.
---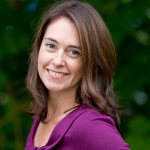 Amy Jaffe, Senior Associate Director for Exploration
E-Mail: ajaffe@bates.edu
Telephone: 207-786-6235
Amy focuses on students' exploration, guiding students who are uncertain or confused about their future career options. She also advises students on resumes, interviews, and job search as well as manages the Purposeful Work Job Shadow Program. Amy has worked in career development for over ten years, previously as a career counselor at Golden Gate University and as an adjunct professor at the University of Southern Maine. Currently, she is the president of the Maine Career Development Association and has a private practice as a career counselor in Portland. She holds a B.A. in political science from Colgate University and a master's degree in Career Development from John F. Kennedy University.
---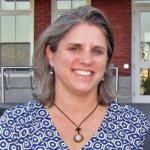 Marianne Cowan, Associate Director of Program Design
Email: mcowan@bates.edu
Telephone: 207-786-6128
Marianne provides guidance to students early in the process of exploring work and career trajectories, connecting their Bates education and experiences to create a path toward meaningful work. She also counsels students interested in business, finance, entrepreneurship, nonprofit and social services. She manages the Practitioner-Taught Courses, athletics and co-curricular programming for the Center for Purposeful Work and advises Bobcat Ventures. Prior to her work as a member of the original Purposeful Work Design Team, Marianne served many years in senior alumni relations and fundraising roles at Bates and supported public health startup programs, faculty development and grant writing at the University of Buffalo School of Medicine. She holds a master's degree from the University of Buffalo and a B.A. from Bates.
---
Peter Osborne, Associate Director of Career Exploration and Pre-Law Advising
Email: posborne@bates.edu
Telephone: 207-786-6398
Peter's goal in employer engagement is to cultivate job, internship, externship, summer employment, research, and global job opportunities for Bates students. He manages employer engagement activities, such as on-campus recruiting and interviewing, and serves as the primary point of contact for employers interested in engaging students and alumni. Peter also advises students and alumni interested in pursuing careers in business, finance, consulting, and technology. Peter has previous professional experience in student affairs, career services, and state government, and has worked with a wide variety of partners to strengthen connections between education and workforce needs. He holds a B.S. in secondary education from the University of Maine at Farmington and an M.S. in adult and higher education from the University of Southern Maine.
---
Sheila Anderson, Associate Director of Operations, Marketing, and Outreach
E-mail:  sanderso@bates.edu
Telephone:  207-786-6233
Sheila oversees Handshake and all subscription recruiting databases and manages the Center for Purposeful Work website. She gathers counseling statistics to help determine the needs of Bates students and alumni who use the Center for Purposeful Work's services and tracks the first destination plans of Bates graduates.  She also oversees the center's  office assistants.  Prior to coming to Bates, Sheila worked in adult education with students to help them obtain their GEDs.  She obtained a B.A. in American Studies from Westbrook College.
---
Rachel Forcillo '18, Coordinator of Operations, Marketing, and Outreach
E-mail:  rforcillo@bates.edu
Telephone:  207-786-6231
Rachel strives to promote the mission of the Bates Center for Purposeful Work to both internal and external audiences. She supports the entire Center staff in the advertisement of all of their programming, including the Purposeful Work Internship and Job Shadow Programs. She is passionate about helping all students find purpose and meaning in their work at Bates and beyond. She stays connected to the student body (and cultivates her own sense of purpose) by teaching weekly yoga classes. Rachel graduated from Bates in 2018 with a B.A. in psychology and concentrations in visual art and English.
---
James H. Smith '14, Purposeful Work Program Specialist
E-mail: jsmith6@bates.edu                                           Telephone: 207-786-6467
James assists in the administrative, data, and organizational tasks associated with the medical studies advising program and provides organizational and administrative support to the Bates Center for Purposeful Work internship and experiential programs. James maintains various records, databases, and network files. In addition, James helps coordinate the Purposeful Work Job Shadow Program and the annual Graduate and Professional School Fair. In 2014, he obtained a B.A. in psychology from Bates College and has a background in corporate recruiting, and higher education human resources.
---
Karen Ouellette, Recruiting & Events Assistant
E-mail: kouellet@bates.edu
Telephone:  207-786-6232
Karen assists the Employer Engagement team with employer recruiting and with the Purposeful Work internship program. Karen also works with employers in scheduling on-campus information sessions and interviews. In addition, she coordinates the logistics and planning for all Purposeful Work events, including workshops, off-campus events, and campus-wide programs. She also manages the office, serving as intake advisor for students, schedules appointments for students, alumni and other users of the office, and communicates with students, parents, alumni, employers, faculty, staff, and consortia partners about Purposeful Work resources and programs. Karen manages the employer side of the recruiting database, Handshake. Previously, she has worked in education on special grants for schools throughout the state of Maine, for a large Maine corporation, and in human services.
---
Rebecca Fraser-Thill, Director of Faculty Engagement and Outreach and Visiting Instructor in Psychology
E-mail: rfrasert@bates.edu
Telephone:  207-786-8218
Rebecca Fraser-Thill has been teaching psychology at Bates since 2003, where she focuses her classes and research on developmental topics. She is particularly interested in identity development, especially occupational identity, and applies that interest as the Director of Faculty Engagement at the Bates Center for Purposeful Work. In that role, she co-founded and manages the Purposeful Work Infusion Project and designed and teaches the Life Architecture course during Short Term. Rebecca also has a private career coaching practice and is a freelance writer on parenting and meaningful work. Her coaching and writing has been featured in many outlets including Business Insider, BBC Radio 4, the New York Post, Optimal Living Daily, Very Well Family, The Tot and The Huffington Post. Rebecca holds a B.A. in psychology from Drew University and a Master's degree in Developmental Psychology from Cornell University.