Old paper cups, bubble wrap, cardboard, plastic bags, and packing peanuts appeared in all their recycled glory at the Trashion Show, the annual waste-couture extravaganza that shows Bates students at their creative and sustainable best.
Students designed and modeled outfits made of trash and recyclables for the Nov. 15 show, held in the Gray Athletic Building after the Harvest Dinner. Presented by the EcoReps, Bates' student sustainability leaders, the Trashion Show puts waste — something normally seen as unsightly and gross — front and center.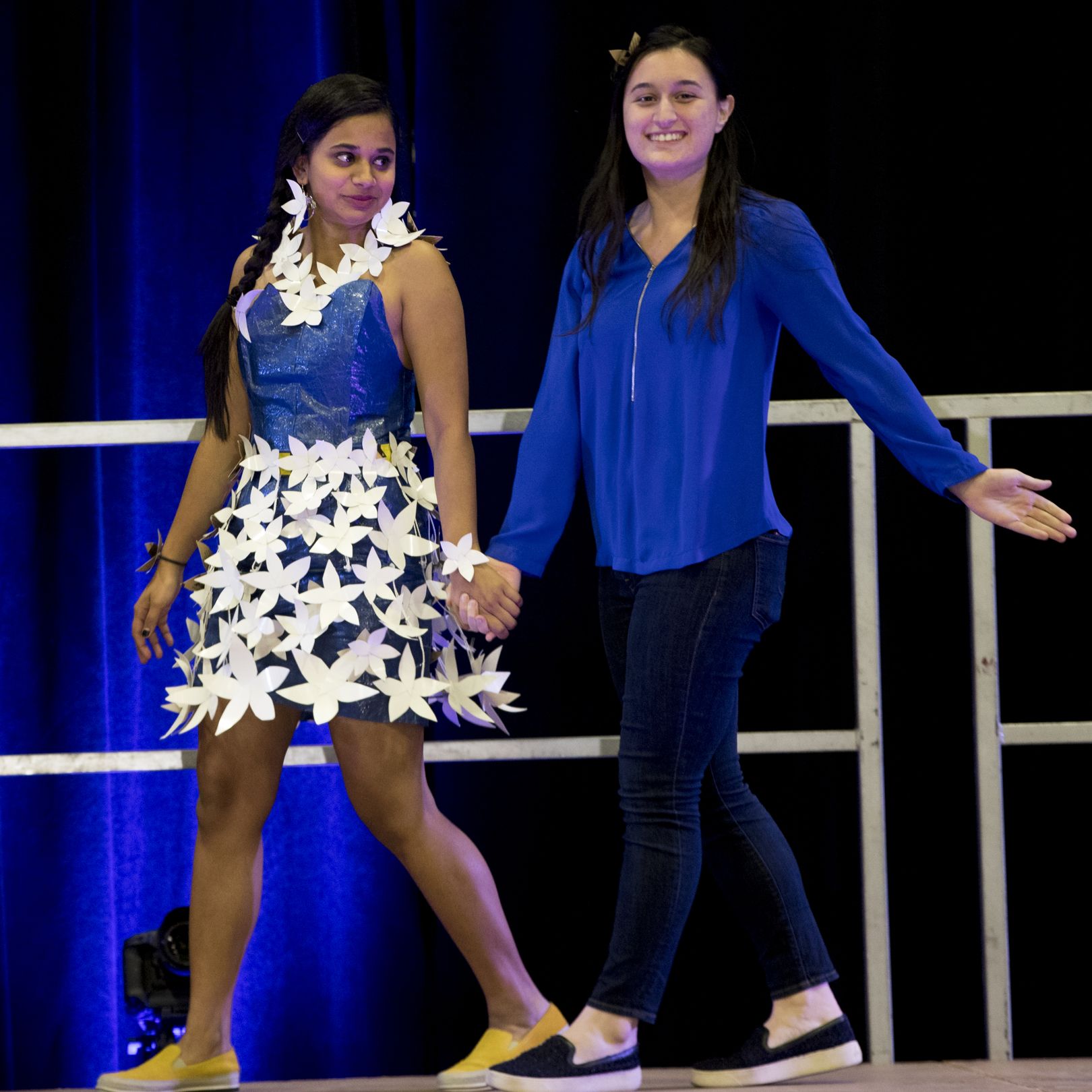 "Waste is the dirty part of sustainability," said Sarah Sachs '18, who along with Olivia LaMarche '20 made a dress out of water bottles and pizza boxes they found in the trash.
"It's not something that people want to talk about, so if you're able to approach it in a humorous way, it shows people how big of an issue this is on campus and in the wider world."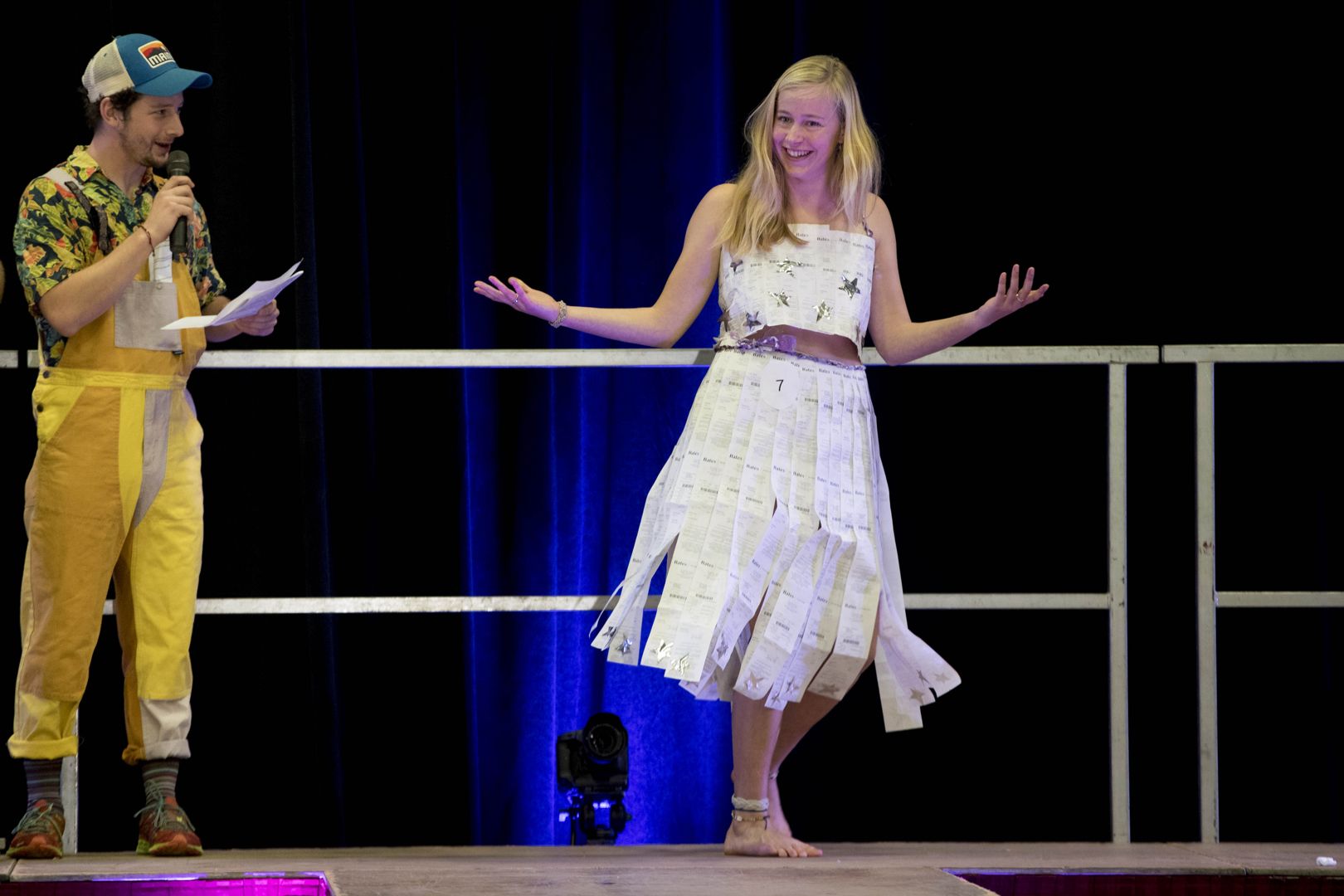 In other words, she said, "It's to get people to laugh but also to say, 'Wow, that dress had a lot of pizza boxes on it. Maybe I should take away less pizza.'"
The sustainability showcase, hosted by Dylan Thombs '18 of Monmouth, Maine, and Matt Reback '18 of Potomac, Md., was also a competition, with staff and alumni judges in place to pick the very best in haute trash.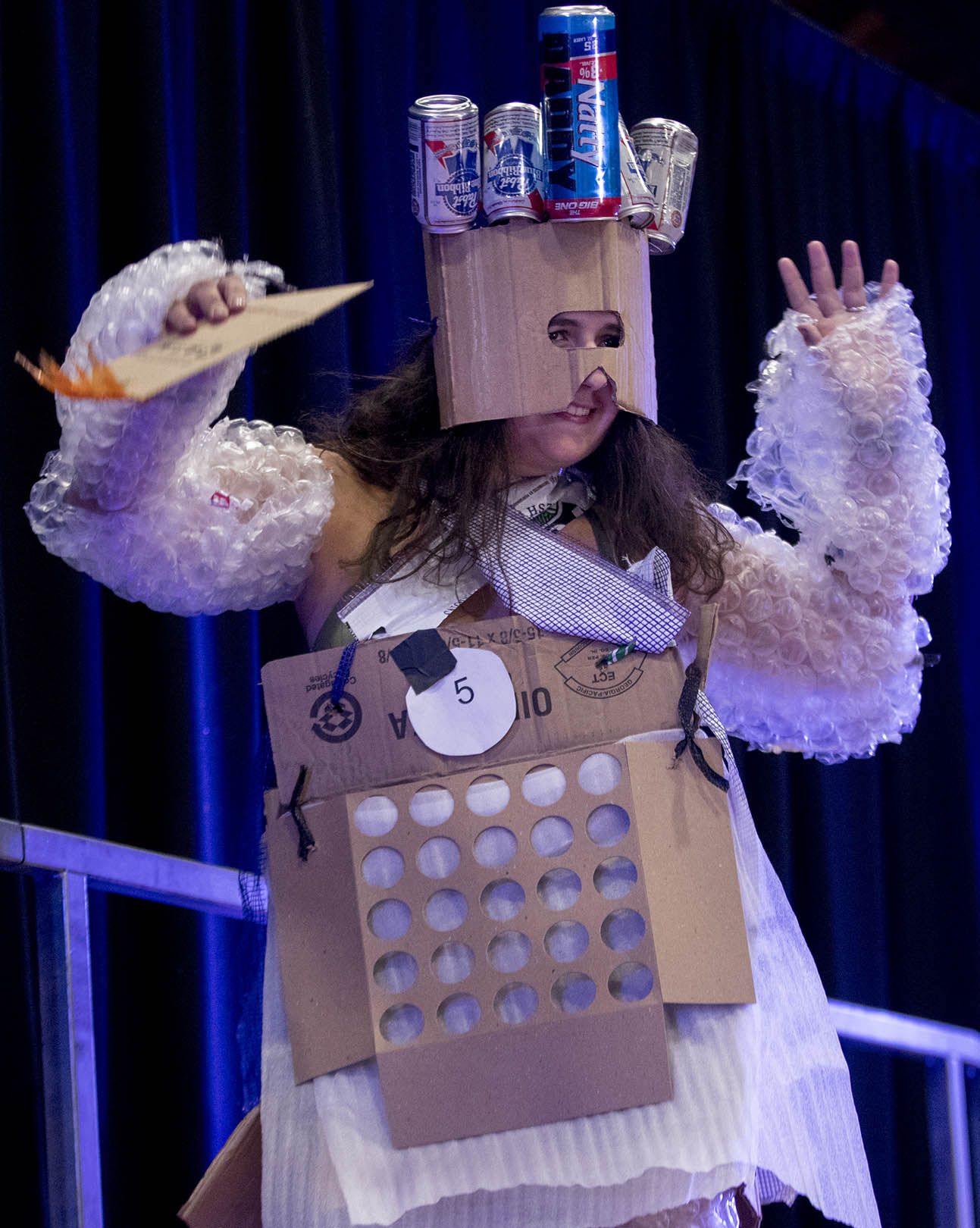 Other outfits got their just recognition, too.