In DeWitt Hardy: Master of Watercolor, five decades' worth of paintings by one of Maine's foremost watercolorists are on display in a major exhibition at the Bates College Museum of Art this summer.
"We're so pleased that Bates is presenting this retrospective of Hardy's work, and to have the distinguished Robert Flynn Johnson serving as guest curator," says Dan Mills, director of the Bates museum. "Hardy was truly a virtuoso of this most challenging medium."
Hardy, a resident of South Berwick who died in 2017, was "a superb watercolorist, one of the few serious contemporary artists to make watercolor his primary medium," Maine art critic Edgar Allen Beem wrote in the Falmouth Forecaster newspaper shortly after Hardy's death.
Hardy was also celebrated for his dedication to portraying Maine scenes and people. He reveals Maine through the eyes of a year-round resident, depicting the coast, snowy inland fields and woods, everyday views of houses and factories, and local people. He captures the Maine that tourists rarely see.
"In complex and original compositions, Hardy shunned the predictable picturesque in favor of harsh but often beautiful realities," guest curator Johnson writes in the exhibition catalog. "These challenging compositions make us see his landscapes, buildings, still lives, portraits, figures and nudes in a whole new light."
This is his first curatorial project at Bates for Johnson, who was a longtime curator of prints at the Achenbach Foundation, Fine Arts Museums of San Francisco. Johnson and Hardy met as teenagers and the pair remained friends for life.
Johnson is a son of Dr. Robert A. Johnson '36 and Minna Flynn Johnson, who established an art acquisition fund for the Bates museum. (Robert Flynn Johnson's brother Richard '78, curator of Boston's Sports Museum, lent work to the exhibition.)
"Several years ago, Robert Flynn Johnson approached me about guest-curating an exhibition of the work of DeWitt Hardy," Mills writes in the catalog. "The idea of collaborating on this project with Hardy and Johnson was intriguing."
Mills continues, "Hardy was an accomplished artist whose exhibition history included numerous solo exhibitions in New York, and whose work was in the collections of the Smithsonian American Art Museum, the British Museum," and others, "but had been the focus of few museum exhibitions in Maine in recent years."
Opening June 7, Master of Watercolor is the first major posthumous exhibition of Hardy's work. The pieces on display come from more than 60 museums and private collections, including the art museums at Bowdoin and Colby colleges and the Ogunquit Museum of American Art; and collectors Lincoln Perry and Anne Beattie, and Stephen and Tabitha King.
Opening at the same time is Uncovered: Selected Works from the Collection, showcasing contemporary art from the museum's permanent collection and featuring such artists as Donald Camp, Judy Chicago, and Fransje Killars.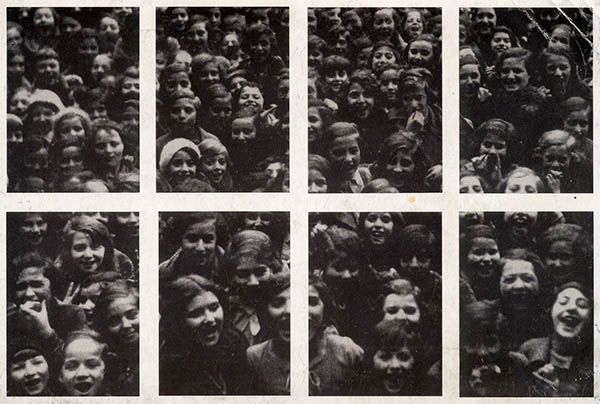 "Uncovered is one in a series of periodic exhibitions at the Bates Museum of Art highlighting national and international works from the collection," says William Low, the museum's curator. "The focus on contemporary art and recent acquisitions illustrates our efforts to build diverse collections that support curricular and educational programs."
Uncovered focuses on work that's either making its public debut at Bates or that has rarely been shown. Emphasizing larger artworks, the show represents artists as diverse as Sigmund Abeles, Joel Babb, Charlie Hewitt, Robert Indiana, Jang Jian, Bernard Langlais, Michele Lauriat, Martin Puryear, Claire Van Vliet and Xiaoze Xie.
Both shows run through Oct. 5.