As the college year ticks down to a close (the end of the giving year is June 30), here's a top-10 countdown of the Bates News stories, from last August to now, with the most views.
Out of some 700 U.S. colleges and universities to sign a carbon-neutrality pledge in 2007, Bates is one of only seven to date that have reached that goal.
Page views: 3,552
Average Time on Page: 4:04
---
Twenty-five Bates students and alumni have been offered Fulbright awards for 2019–20, matching the college's record from 2017.
Page views: 3,600
Average Time on Page: 5:16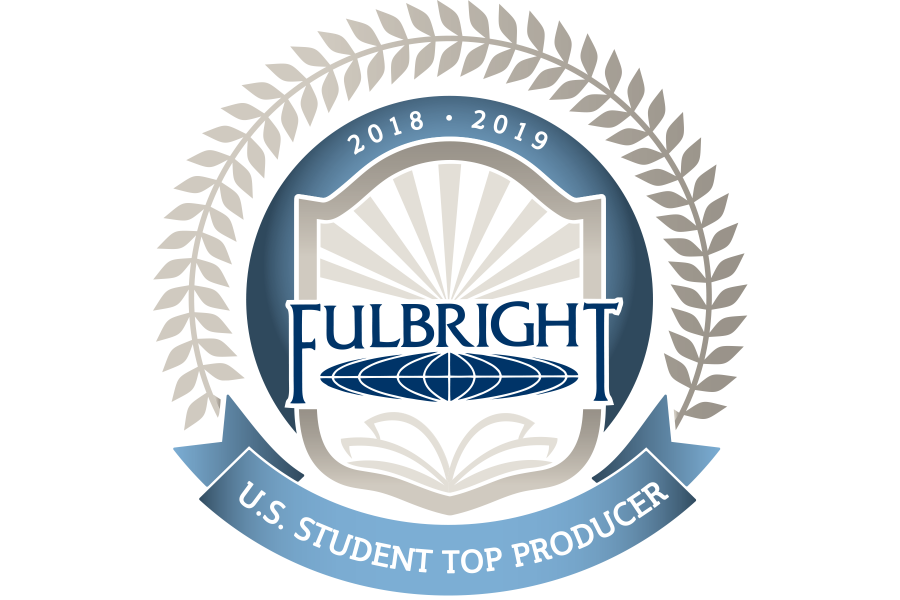 ---
An internationally renowned biochemist, Commencement speaker Jennifer Doudna is a leading public voice in the emerging discussion of the societal and ethical implications of CRISPR-Cas9 genome editing technology.
Page views: 3,921
Average Time on Page: 3:21
---
For the Class of 2023 that arrives this August, the college received a record-setting 8,222 applications, topping last year's record total by 7 percent.
Page views: 4,015
Average Time on Page: 3:12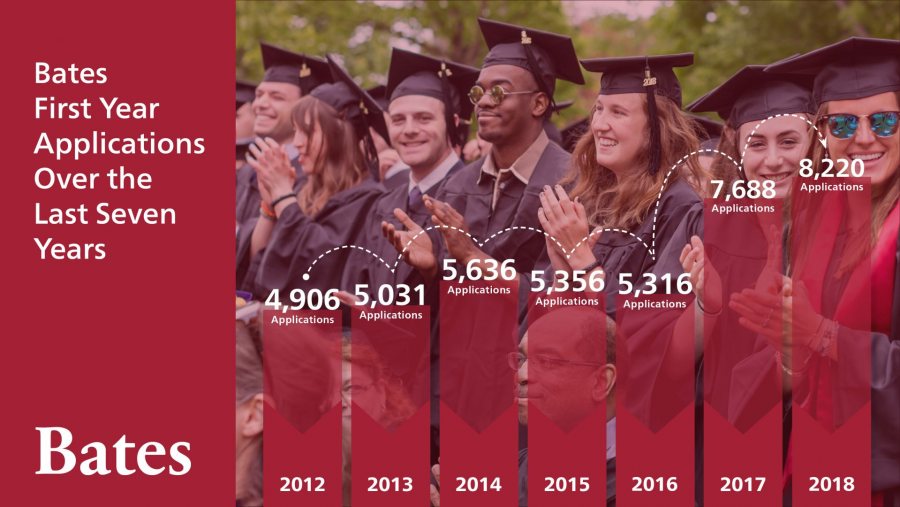 ---
Science fiction, magical realism, history, politics, graphic novels — whatever gets you reading till your eyes are sore or sleepy, the Bates community has a book recommendation for you.
Page views: 4,420
Average Time on Page: 6:19
---
The U.S. has 11 nuclear-powered carriers, and a Bates grad commands one of them: the USS Gerald R. Ford, the Navy's newest and the world's largest carrier.
Page views: 4,432
Average Time on Page: 8:03
---
The faculty promotions offer "outstanding examples of the consequential scholarship and creative work going on at Bates," said Dean of the Faculty Malcolm Hill.
Page views: 5,130
Average Time on Page: 3:03
---
Our fourth annual Bates Photographers' Favorites list featured 20 photographs from 2018 that tried to answer the question, "What makes a photograph your favorite?"
Page views: 6,360
Average Time on Page: 7:53
---
Another summer weekend, another alumni wedding in the Gomes Chapel. But this time, we were there to tell the story, of best Bates friends who became much more.
Page views: 6,968
Average Time on Page: 5:00
---
The celebration began with a record number of admission applications. It peaked in August as the 550 members of the Class of 2022 arrived on campus.
Page views: 7,949
Average Time on Page: 3:55
View Comments