Noelle Chaddock
Juneteenth: The history and significance of this holiday marking the end of slavery — Maine Calling, Maine Public
When it comes to this year's widespread celebration of Juneteenth — and of the idea of making it a federal holiday — "I'm of two minds," Vice President for Equity and Inclusion Noelle Chaddock told Maine Public's radio program Maine Calling.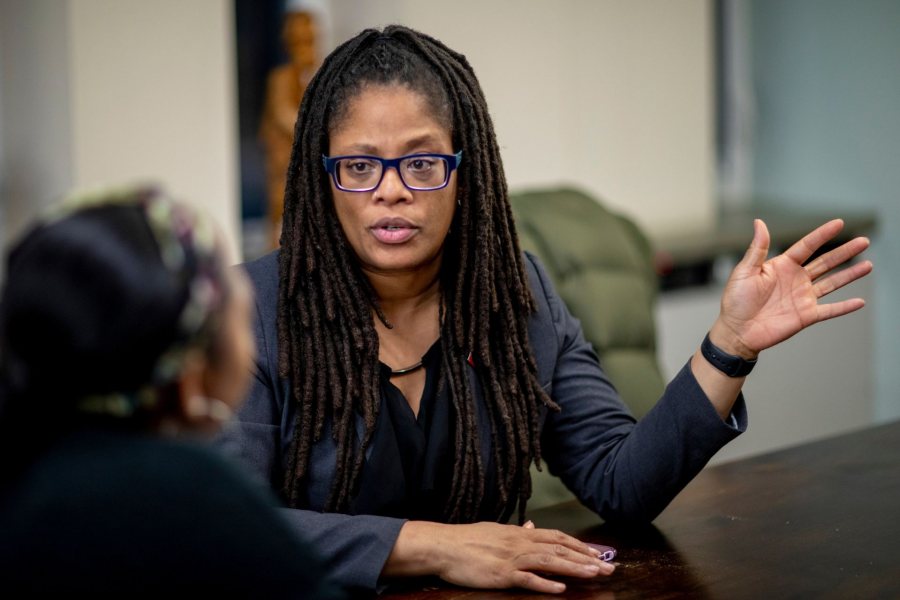 On the one hand, it's useful if we can "pause so Black folks can breathe and be together, re-engage, and do the reflection and healing that comes at this moment," Chaddock said of the June 19 holiday marking the emancipation of enslaved persons in the U.S. On the other hand, "I'm wary of the rush to acknowledge or institute some sort of holiday [when] it feels like the work hasn't been done."
"We have these very specific dates and documents and decorations, [but] we still have not gotten to a place where everyone in the U.S. is treated as if they were equal, and they still do not have the [same] access to basic human needs as white folks in this country.
"I'm hoping for some deep work in acknowledging and bringing together folks to do the healing of racial trauma and intentionally moving forward in ways that don't just mark a day, but mark a moment in which we will actually get to that point."
Listen to the interview:
---
Bates College
Bates College graduates told to 'stay strong and walk like you got some sense' — Sun Journal
Matthew Daigle of the Lewiston Sun Journal covered Bates' 154th Commencement, held virtually for the first time on May 31. Prominent in this story was the Senior Address of Alexandria Onuoha '20, who told the story of her mother's perseverance.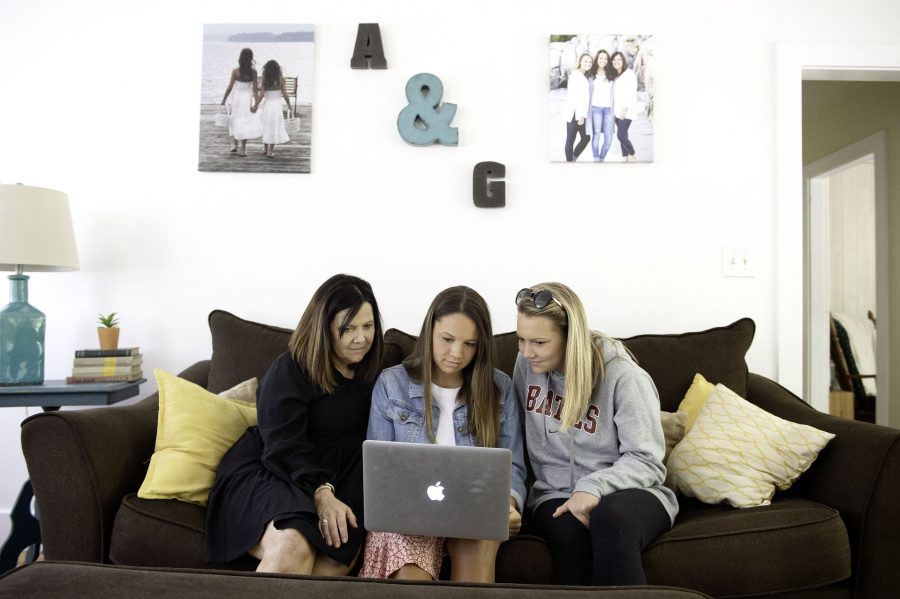 "[My mother] never lost faith, and never stopped when an obstacle confronted her," Onuoha said. "She instilled in me the values of consistency, activism, initiative and warmth. I got to exercise these values at Bates College, and during my four years here, I got to witness my lovely class embody these values. That's why Bates is like a second home to me."
Students and families across the country and around the world watched the Commencement livestream. Sun Journal photographer Daryn Slover joined Anna Beaudet '20 in her Auburn home, celebrating her graduation with sister Grace Beaudet '22 and mother Celeste.
Read the story:
---
Therí A. Pickens
Therí A. Pickens — Tonight on WURD
As part of a wide-ranging discussion with host James Peterson on Philadelphia radio station WURD, Therí A. Pickens, a professor of English at Bates and author of the book Black Madness :: Mad Blackness, explained how Blackness and disability — and racism and ableism — are "tethered" and must be considered in antiracist reforms.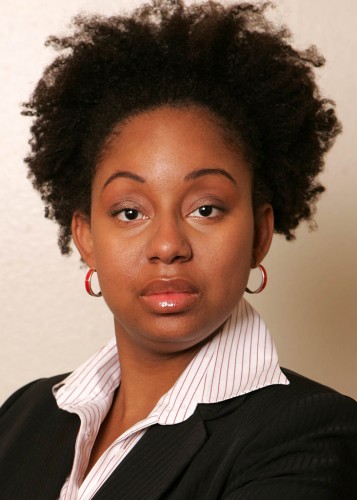 "When I say [Blackness] is tethered to disability, the reason that we had chattel slavery — or one of the reasons given for it — was that Blacks were [considered] lesser human beings, that they were not capable mentally, even though they were capable physically," Pickens said.
The racist idea that Black people were not mentally capable was so entrenched that some believed Black people would die off after slavery. Over the next century the idea did not fade but evolved into the still-racist belief that Black people are physically superior to white people.
Many victims of police violence have some form of disability, Pickens said, but that intersection does not often factor into conversations about reform.
"Black folks are uncomfortable talking about disability because of the way it has plagued the notion of Blackness in this country," Pickens said. "So to create an affinity with disability is to also create an affinity with something that people think of as a denigration." That affinity is necessary, though, because "all of our revolutions are bound up together."
Listen to the interview:
---
Amy Geller '96
In Focus: 'The Rabbi Goes West' goes online — The Boston Globe
Documentary filmmakers Amy Geller '96 and her husband, Gerry Peary, spoke with Boston Globe correspondent Peter Keough about how they screened their latest film when film festivals, the main vehicle for showing independent films, were no longer happening.
The Rabbi Goes West, about a rabbi from Brooklyn who wanted to put a mezuzah on the door of every Jewish household in Montana, had just begun the festival circuit when the pandemic put a stop to large gatherings. Thinking quickly, Geller and Peary worked with the Independent Film Festival Boston to organize a "virtual cinema" with a live Q&A.
"There's nothing like seeing a film on a big screen among movie-loving strangers," Geller acknowledged. "We miss that terribly. But sharing the film online could potentially reach an even wider audience.
"The challenge is getting through to folks who are being bombarded with online content. We don't have the marketing budget of a Netflix, HBO, or Amazon. For us, word of mouth is absolutely key."
Read the story:
---
Stephanie Kelley-Romano
Conspiracy theories: What do some people believe, and what makes these theories take hold in society? — Maine Calling, Maine Public
As a guest on Maine Calling, Associate Professor of Rhetoric, Film, and Screen Studies Stephanie Kelley-Romano explained how conspiracy theories develop and take hold, and why the COVID-19 pandemic is particularly fertile ground for them.
The 2020 winner of the Kroepsch teaching award, Kelley-Romano explained that conspiracy theories emerge from feelings of fear and a lack of good information. The theories often use "us vs. them" language, look for connections where there may be none, and evolve to fit reality even if they are not themselves real.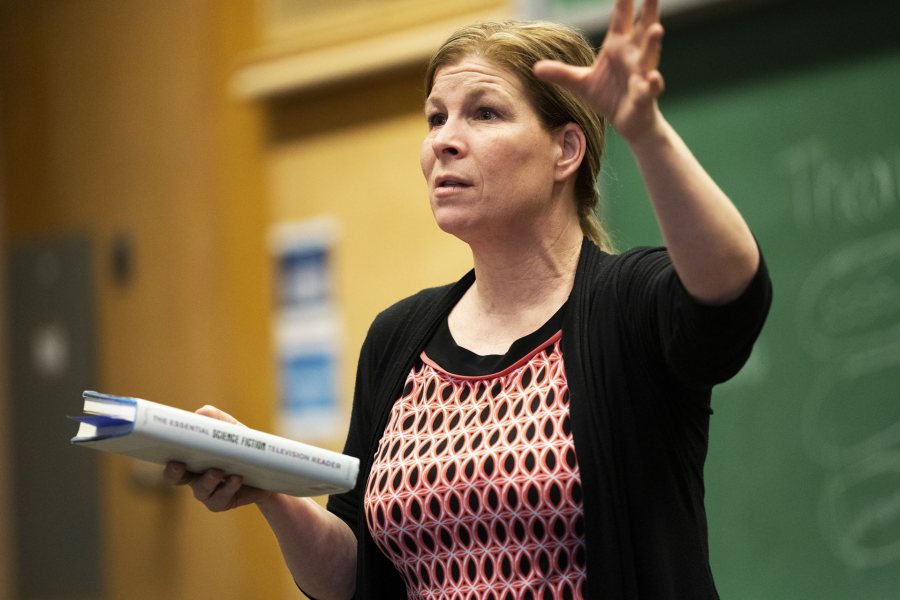 How, a caller to the program asked, do you tell if a conspiracy theory is true or false? How do you know the difference between, say, Plandemic and the Tuskegee syphilis experiment, and actual conspiracy?
It comes down to media literacy, Kelley-Romano said: reading multiple sources, understanding who's saying what and why, finding independent sources to vindicate or rebut theories. "Adopting the right orientation to information, a healthy skepticism, and good research practices totally is helpful in figuring stuff out," she said.
The other guest on the show was Ryan Neville-Shepard '04, a communications professor at the University of Arkansas. Timothy Kaplowitz '20 also called into the show to explain the subject of his senior thesis: the vast, complicated QAnon conspiracy theory.
Listen to the interview:
"Conspiracy Theories: What do some people believe, and what makes these theories take hold in society?" Maine Public, May 28, 2020
---
Rishi Madnani '23
Dispelling the myth of the model minority — TikTok
Protests against racism and police brutality against Black Americans have fed conversations about how other groups experience discrimination, and how those groups can be antiracist themselves.
In a TikTok video, Rishi Madnani '23 addressed racism against and within Asian communities, rebutting the "model minority myth" that holds that Asians are smarter or more capable than other racial groups. The video went viral: Several celebrities, including Kelly Rowland, shared it, and it featured in news stories about racism.
The model minority myth is fed in part by the Immigration and Nationality Act of 1965, which favored immigrants with advanced degrees or special skills.
"Remember, Black Americans were not introduced to society on the base of education," Madnani said. "They were brought in as slaves, as property. And then they were lynched and segregated against and forced into ghettos and not given jobs, and they were mass-incarcerated against and criminalized for petty drug crimes and so much more.
"These issues generationally affect their communities because it's a part of the system. So, yes, South Asians face ignorance — casual racism, hate crimes — but we have never in American history been systematically dehumanized and oppressed in the way that Black people have."
---
Caylin Carbonell '12
W&M grad student's dissertation breaks historical convention, offers new possibilities for telling stories — College of William & Mary
Research on 17th- and 18th-century New England households by Caylin Carbonell '12 is "pathbreaking," her doctoral adviser told the college's news site.
Carbonell studies power and authority within households, gleaning insights about women from creatively interpreted sources, from men's diaries to court records to loose slips of paper found within those records.
"It's so easy to be enamored by our sources and to get absorbed by your archive because, in a way, it's a world that we want to know intimately," Carbonell said. "Yet there's a constant challenge of reminding myself that I am a foreigner, writing against narratives that have been so established."
Read the story:
---
Beverly Johnson
Coast offers climate mitigation potential — The Working Waterfront
For an article about the potential of coastal plant life to reduce atmospheric carbon, Susie Arnold of The Working Waterfront, a publication of Maine's Island Institute, spoke with Professor of Geology Beverly Johnson.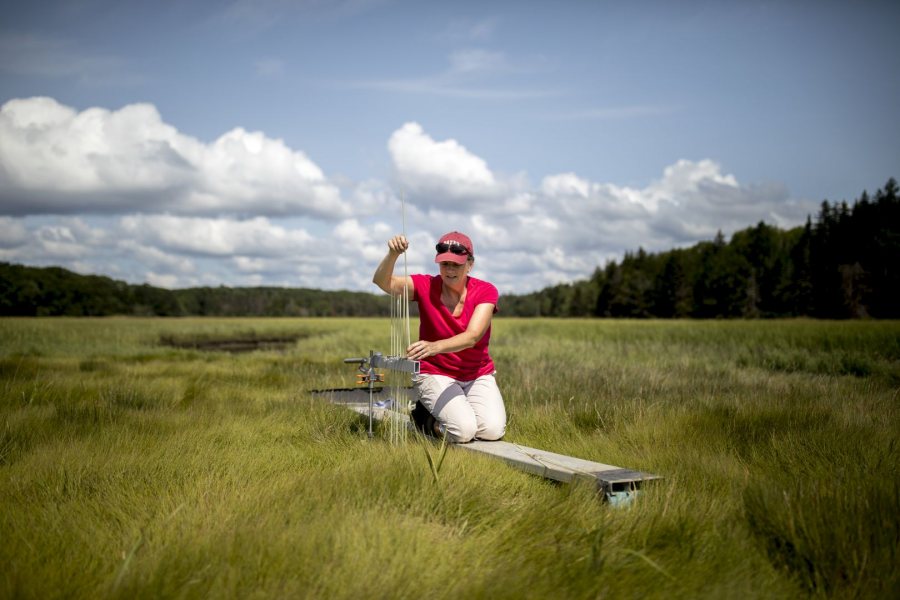 Johnson works on coastal and marine issues for the Maine Climate Council, a government program whose goals include helping the state reach carbon neutrality by 2045. She and her colleagues have found that while salt marshes, seaweeds, and sea grasses cover a tenth of a percentage point of Maine's land, they could sequester, through photosynthesis, 1 to 6% of its carbon production.
"The healthier the system, the higher the rates of carbon sequestration," Johnson told Arnold.
Read the story:
---
Tom Whalen '86
Mining Bobby Orr: BU's Thomas Whalen celebrates hockey great and the Big Bad Bruins of 1970 in new book — BU Today
Joel Brown of Boston University news site BU Today spoke with university social science professor Tom Whalen '86, who recently published a chronicle of how Bobby Orr led the Boston Bruins to the team's first Stanley Cup win in decades, bringing ice hockey a newfound prominence along the way.
Kooks and Degenerates on Ice: Bobby Orr, the Big Bad Bruins, and the Stanley Cup Championship That Transformed Hockey is Whalen's third book about Boston sports. It was a story long in the making: Whalen, like many New England kids, had a poster of Orr's famous "flight" during the 1970 Stanley Cup final.
"Orr was kind of like Michael Jordan on ice," Whalen says. "You never knew what you were going to get. There'd always be some unbelievable new move that you never saw before, and frankly, haven't seen since."
Read the story:
---
Anita Charles
Sunday Puzzle: Lost IDs — Weekend Edition, NPR
Senior Lecturer in Education Anita Charles appeared on NPR's popular Sunday Puzzle with New York Times puzzle editor and NPR Weekend Edition puzzle master Will Shortz.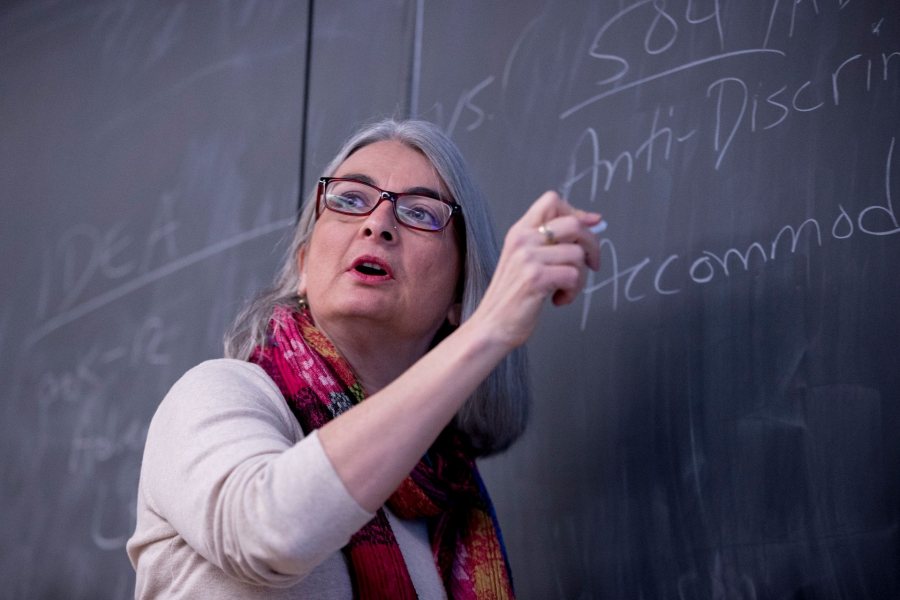 Show contestants are chosen from among listeners who correctly solve a "Challenge" puzzle the week before. This was the challenge that Charles solved:
"Think of a familiar three-word name of something. The first word in that name is a number. Let's call that number X. The last X letters of the second word of the name are a French translation of the third word. What's the name?"
How she got to the answer of this wordy clue was "serendipitous," Charles said to the segment's hosts. She was driving when she heard the clue. At that moment, her GPS happened to read, "3 MI."
Just like that, there was the answer: Three Mile Island.
Listen to the puzzle:
"Sunday Puzzle: Lost ID's," Weekend Edition, June 7, 2020
---
Nicholas Basbanes '65
What is there to love about Longfellow? — The New Yorker
James Marcus of The New Yorker reviewed Cross of Snow, a new biography of Henry Wadsworth Longfellow by journalist-turned-author Nicholas Basbanes '65.
At issue is the Maine poet's historical reputation: While Longfellow was a giant in American poetry, later critics dismissed his legacy. Basbanes "seems to take Longfellow's banishment rather personally," Marcus wrote, and seeks to rehabilitate him.
According to Richard Duckett of the Worcester, Mass., Telegram & Gazette, Basbanes delved into a variety of archives, including at the poet's Cambridge, Mass., home, and explored Longfellow's relationships with the people in his life, particularly his second wife, Fanny.
Longfellow "had a huge, consequential life," Basbanes told Duckett. "Now we're in the 21st century — maybe it's time for a reappraisal."
Read the story:
"What is there to love about Longfellow?" The New Yorker, June 1, 2020
See also:
"Grafton author Nicholas Basbanes forges biographer's bond with Longfellow," Telegram & Gazette, June 6, 2020
---
Joshua Rubin
COVID-19 and humankind: The lasting effects of the pandemic on our overall culture and society — Maine Calling, Maine Public
As a Maine Calling guest, Lecturer in Anthropology Josh Rubin explored how social scientists are thinking about the coronavirus pandemic. Overall, he's noticed that a heightened sense of risk has changed people's behaviors, from technology-assisted social gatherings to young children "playing hospital" to authorities making decisions perhaps too quickly.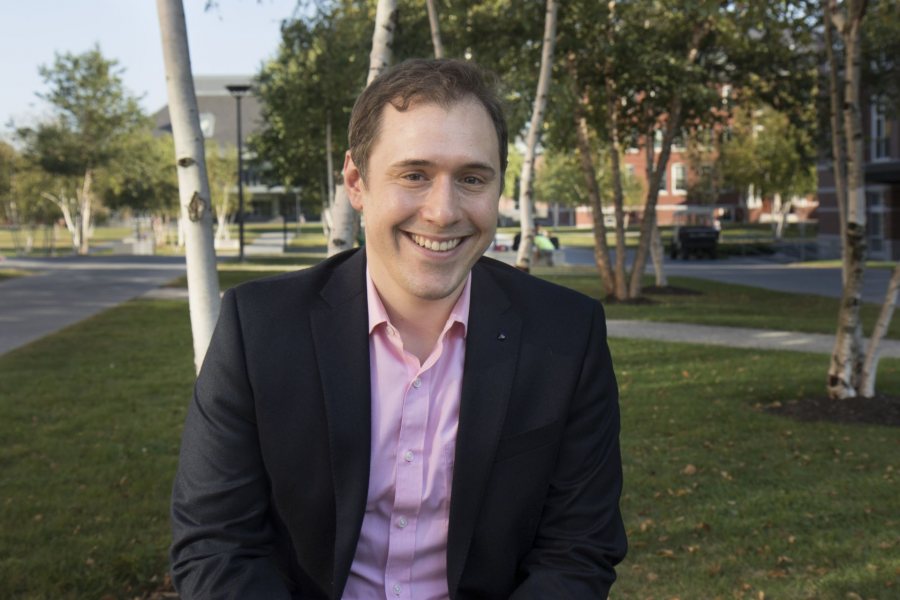 Moreover, risk "gets attached to bodies," Rubin said — both in terms of how people consider each other more or less risky, and how easily people are able to avoid risk.
"The risk of who leaves the house and who doesn't is not equally distributed," said Rubin, a 2020 Kroepsch award winner. And "who feels comfortable at a police stop is not equally distributed.
"What's required, particularly for white Americans, is to address the fact that other people are experiencing terror in their lives as a result of social encounters with police — as much as fears about the coronavirus are respected and acknowledged."
Listen to the interview:
---
Andrew Karr '22
Suburban Philly bodyboarder takes big-wave world by storm — The Philadelphia Inquirer
Phil Anastasia of The Philadelphia Inquirer talked to Andrew Karr '22, a bodyboarder who's "gone higher, dropped faster, and tunneled deeper — into the seemingly breathing heart of a big wave — than most followers of his sport believed possible for a bodyboarder."
In the past year, Karr — already unusual in the bodyboarding world for being from Pennsylvania, as opposed to California or Hawaii — has ridden a 60-foot wave at Nazaré, Portugal, and the barrel of a wave off Maui, Hawaii, probably the first bodyboarder to do so.
"It's hard in life to find things that really force you to be 100% present," Karr said. "Riding big waves, it becomes a survival instinct and forces me into another level of focus that is unattainable in anything else. That makes me feel really, really alive."
Read the story:
---
Rebecca Fraser-Thill
How to find direction amid uncertainty and change — Forbes
Rebecca Fraser-Thill, a visiting instructor in psychology and director of faculty engagement and outreach at the Center for Purposeful Work, rounded out her four-part series in Forbes on purpose during a pandemic by discussing how to recover a sense of purpose when nothing is certain.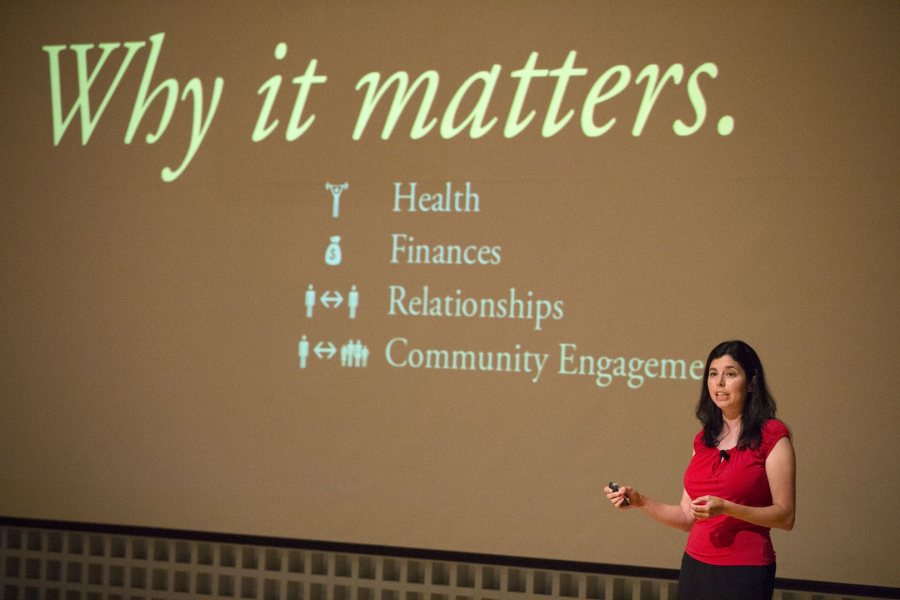 She drew on the work of psychiatrist and Holocaust survivor Viktor Frankl, who said that amid uncertainty, we should ask less about the meaning of life and more about what life requires of us right now. For Fraser-Thill, that putting of one foot in front of the other means being present for her young children.
Then there's an in-between state, where the state of emergency has abated but things have not returned to normal. In this case, Fraser-Thill wrote, we can turn to work that has a lasting impact beyond ourselves — creating a product, helping a client, taking action against injustice.
"If we can find our sense of direction when everything around us is up in the air, imagine how powerful and impactful we'll be in work and life when things eventually firm up," she wrote.
Read the story:
See also:
---
Alex Baldwin '93
Alex Baldwin says golf must remain 'unrelenting' in its return to competition — The Florida Times-Union
Garry Smits of The Florida Times-Union spoke with Alex Baldwin '93, who was preparing for the June 11 reopening of the Korn Ferry Tour, of which she is president.
Baldwin, who is in her second year as Korn Ferry president, led that PGA Tour through a 103-day pandemic-induced closure and a safe reopening. Precautions the tour is taking include testing 400 people each week, providing charter flights and hotels to help players and staff physically distance, and, of course, no fans on the course.
Throughout the process, Baldwin said she tried to keep both safety and the Korn Ferry Tour players, who depended on the tournaments for income, front of mind.
"We have to remember we're running a business, to maintain opportunities for our players," she said. "That's the human side of this that carries us forward."
Read the story:
---
Krista Aronson
Maine libraries and bookstores seeing increased demand for books about race — Portland Press Herald
As protests spark conversations about race in America, demand for books about racism has skyrocketed in Maine libraries and bookstores, the Portland Press Herald reported. There is a similar demand for children's books.
"Books can provide platforms for conversation with our children in a way that is familiar to our kids," Professor of Psychology Krista Aronson told reporter Emma Sorkin.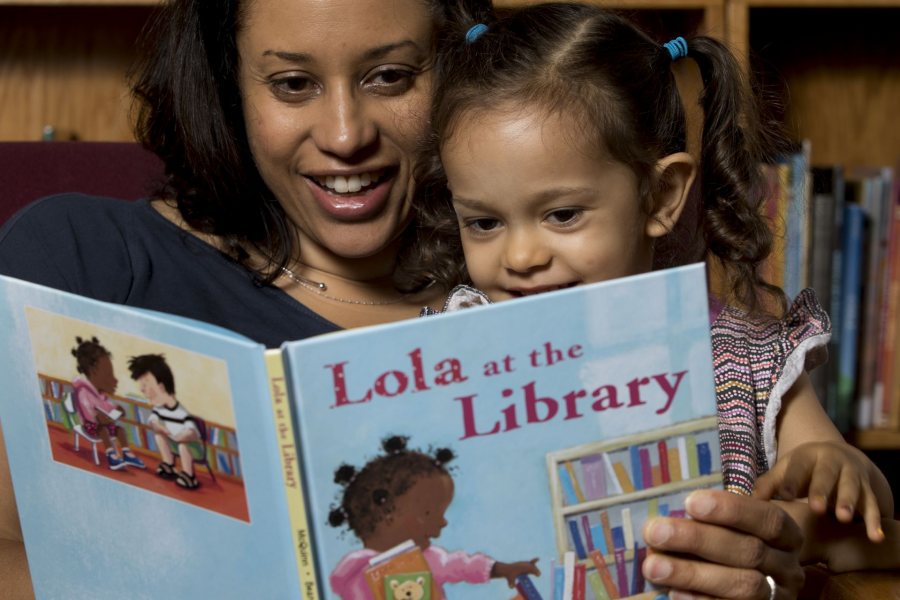 Aronson studies multicultural children's books and is the director of Diverse BookFinder, a program that, among several other initiatives, created a database of diverse children's books. DBF also sponsors the Beautiful Blackbird Children's Festival, which shares the work of Black artists and authors with Maine children.
"Picture books can not only help children but also parents in their thinking and growth," Aronson said.
Read the story:
---
Raj Saha '03
Widely cited health institute keeps missing the mark on Maine death projections — Portland Press Herald
For an article about the wild fluctuation in COVID-19 death projections in Maine, Portland Press Herald reporter Kevin Miller talked to Lecturer in Geology and Physics Raj Saha '03 about the shortcomings of modeling disease spread.
Models often fail to include the assumptions and data underlying them in a way the public can understand, Saha said, which means people could mix up cause and effect. For example, a community could relax its prevention measures based on a low death projection — when the low projection was caused by the prevention measures in the first place.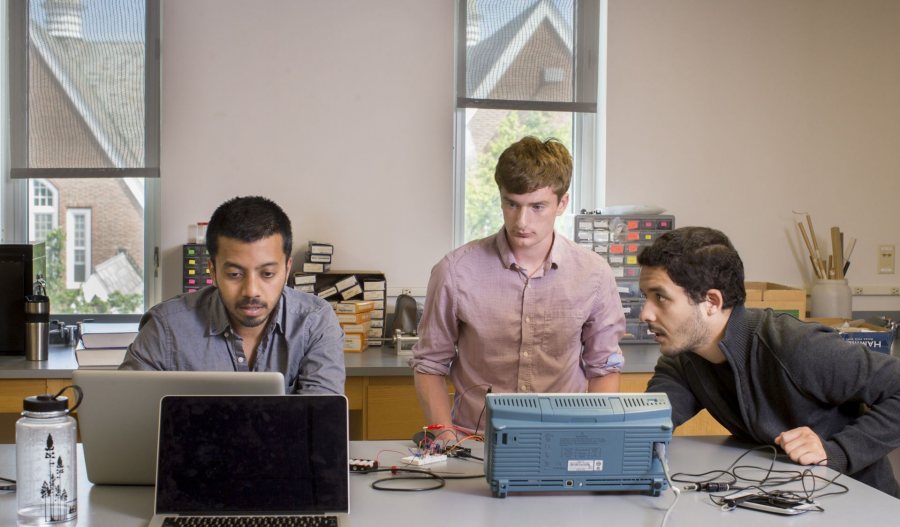 "We are all used to seeing weather projections – for example, the path of a hurricane which always comes with error zones," Saha said. "But how a public reacts to the projected paths of a hurricane is not going to affect the actual path of the hurricane. The same cannot be said here in the case of disease projections."
Read the story:
---
Anne Williams
Soaring sales for $4,500 puzzles? In a lockdown, it all fits
John D. Tulenko of The New York Times spoke with Anne Williams, professor emerita of economics and author of The Jigsaw Puzzle, Piecing Together a History, about the history of a puzzle-making company that caters to the rich and famous — and is seeing soaring sales today.
Par Puzzles was founded by two out-of-work businessmen during the Great Depression and sold one-of-a-kind, hand-cut puzzles to the likes of legendary actor Humphrey Bogart. They passed it down to an apprentice, John Madden, who now runs it with his son Justin. The Maddens still hand-cut each puzzle for a growing clientele.
Why pay $900 or more for a puzzle? Because they're handmade, unique, and very challenging. (The puzzles don't come with a picture of the finished image.)
"If you're someone who starts a puzzle with corners and edges," Williams said, "a Par puzzle would be very hard for you."
Read the story:
---
Isa Moise '19
"Farming should be the richest trade on earth": An interview with Isa Jamira — Slow Food USA
Isa Moise '19 told a writer for the Slow Food USA website about her experience as an urban farmer and how she hopes to grow healthy food in an accessible and sustainable way.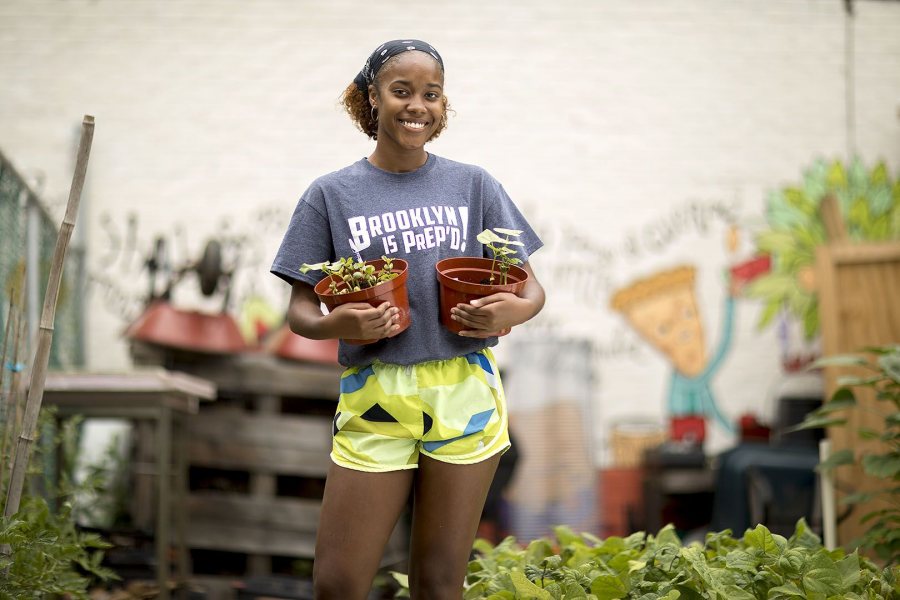 Moise, who majored in environmental studies and politics at Bates and worked with The Bates Garden, has made sustainable food central to her burgeoning career. She has worked at her father's vegan restaurant and at a New York City aquaponics farm; she now works as a seasonal farmer and educator.
"Farming takes a very deep understanding of Mother Earth and all the interconnected systems. The interactions that you're making in the earth right now, they matter," Isa said. She continued: "As a farmer, I have never seen a not-struggling farmer. And to me, that's just the craziest thing because I know the land is the richest thing on Earth."
Read the story:
View Comments