A selection of recent mentions of Bates and Bates people in the news media.
Therí Pickens and Stephanie Kelley-Romano
That racist Kamala Harris birther conspiracy is nothing new — Wired
Wired turned to two Bates professors to explain what's going on with the conspiracy theories about Democratic vice presidential candidate Kamala Harris.
"[Harris] could show us a home video of her being born and it wouldn't matter now. Rhetoric doesn't have to be accurate to be effective."
Whether such theories, such as the birther one about Harris, are true or not is not the point, says Professor of English Therí Pickens, whose areas of expertise include African American cultural studies.
"[Harris] could show us a home video of her being born and it wouldn't matter now. Rhetoric doesn't have to be accurate to be effective," she told reporter Emma Grey Ellis, who noted that the rhetorical strategies being used, conspiracy theorizing and appeals to racism, "have been handed down from generation to generation for hundreds of years while remaining largely unchanged."
And why are there so many conspiracy theories? Because they work, and are particularly effective in the political arena.
"Conspiracy is always a way to cause doubt," says Associate Professor of Rhetoric, Film, and Screen Studies Stephanie Kelley-Romano, who is teaching the course "Presidential Campaign Rhetoric" this fall. When people have doubt, they're harder to mobilize. "People stay home."
---
Ayesha Sharma '18
Civil death: How millions of Americans lost the right to vote — The Guardian
In a powerful historical overview of how America has disenfranchised millions of citizens, Ayesha Sharma '18 explores the concept of "civil death…a form of punishment that extinguishes someone's civil rights."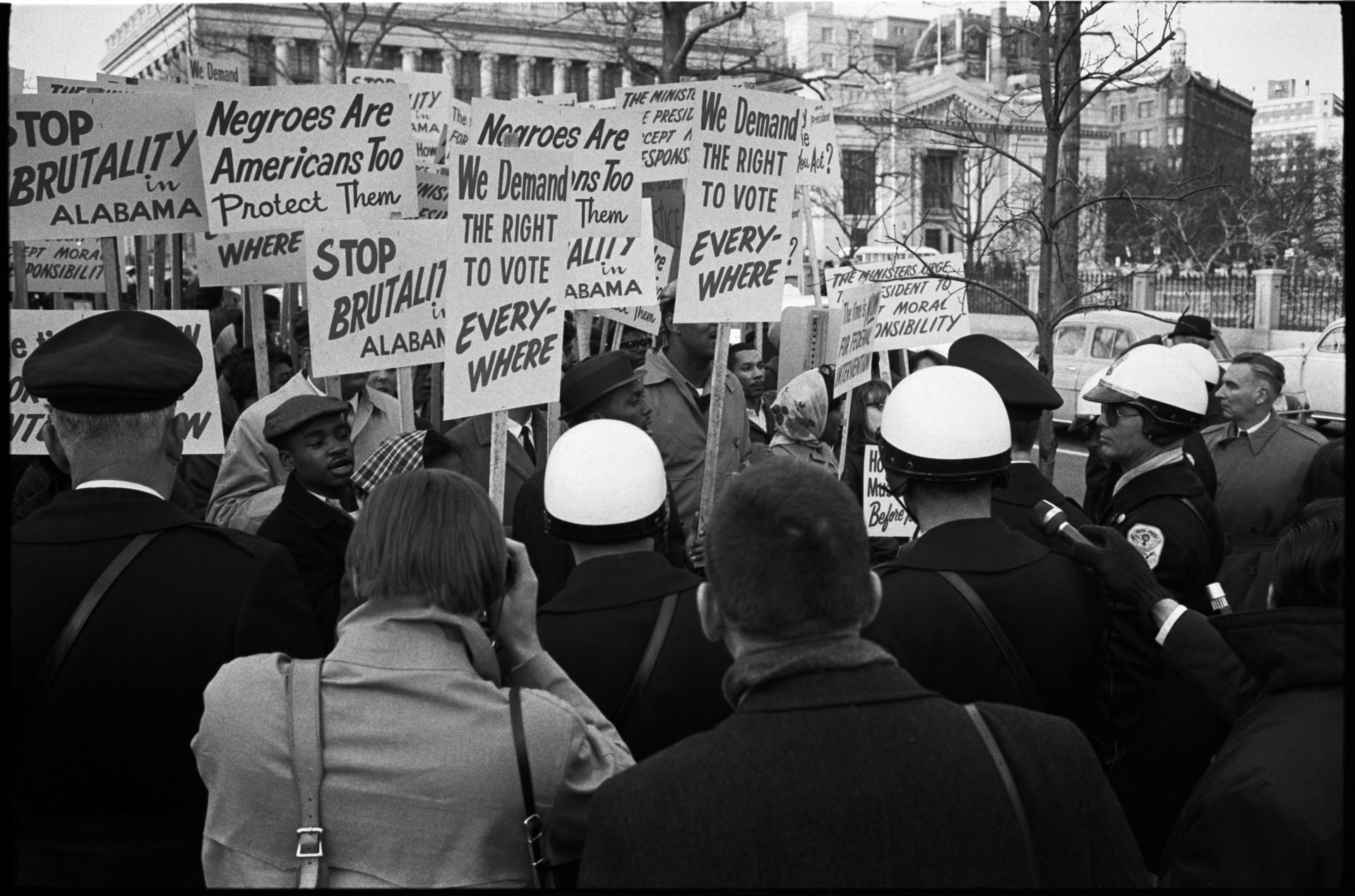 Civil death has been "reshaped and reinterpreted over many generations, persisting in the form of felony disenfranchisement, through which a citizen loses their right to vote due to a felony conviction."
Some six million Americans "cannot vote in the country's elections because of some form of civil death," Sharma writes. Restricting the number of people who can vote in elections "goes back to the colonies" in its racist underpinnings. "It's a history that has disproportionately affected black people."
---
J.J. Cummings '89
Memories and a mission: USS Gerald R. Ford marks 9/11 while proving it can perform at sea — Daily Press
"Capt. J.J. Cummings, out at sea on USS Gerald R. Ford for this Sept. 11, can't help thinking of another 9/11 — that awful morning 19 years ago," writes reporter Dave Ress of the Daily Press of Newport News, Va.
Now commander of the Navy's newest aircraft carrier, Cummings was a young naval aviator in 2001, about to deploy to the Middle East. At home, he saw the second plane hit the South Tower. "I didn't know it then, but I watched, live, as two of my friends died," Cummings told Ress.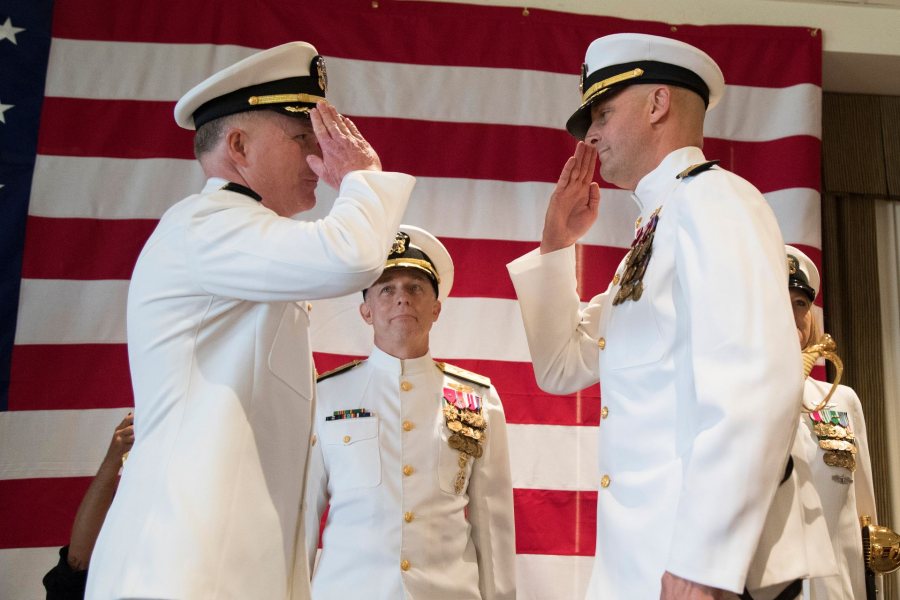 One was Peter Goodrich '89, who lived next door to Cummings in Smith Hall their first year at Bates. The second was a former squadron-mate, Brian Sweeney.
In 2001, Cummings and his squadron were training for close-support missions. "We thought we were just checking a box," never to need the skills in battle. But 9/11 changed that mindset. Deployed to the Middle East, Cummings flew close-support missions for months over Afghanistan.
---
Bates College Museum of Art
Bates compiling complete catalog of Marsden Hartley's paintings and drawings — Portland Press Herald
Press Herald reporter Bob Keyes notes that "a comprehensive accounting of all the paintings and drawings of modernist painter and Maine native Marsden Hartley has never been completed."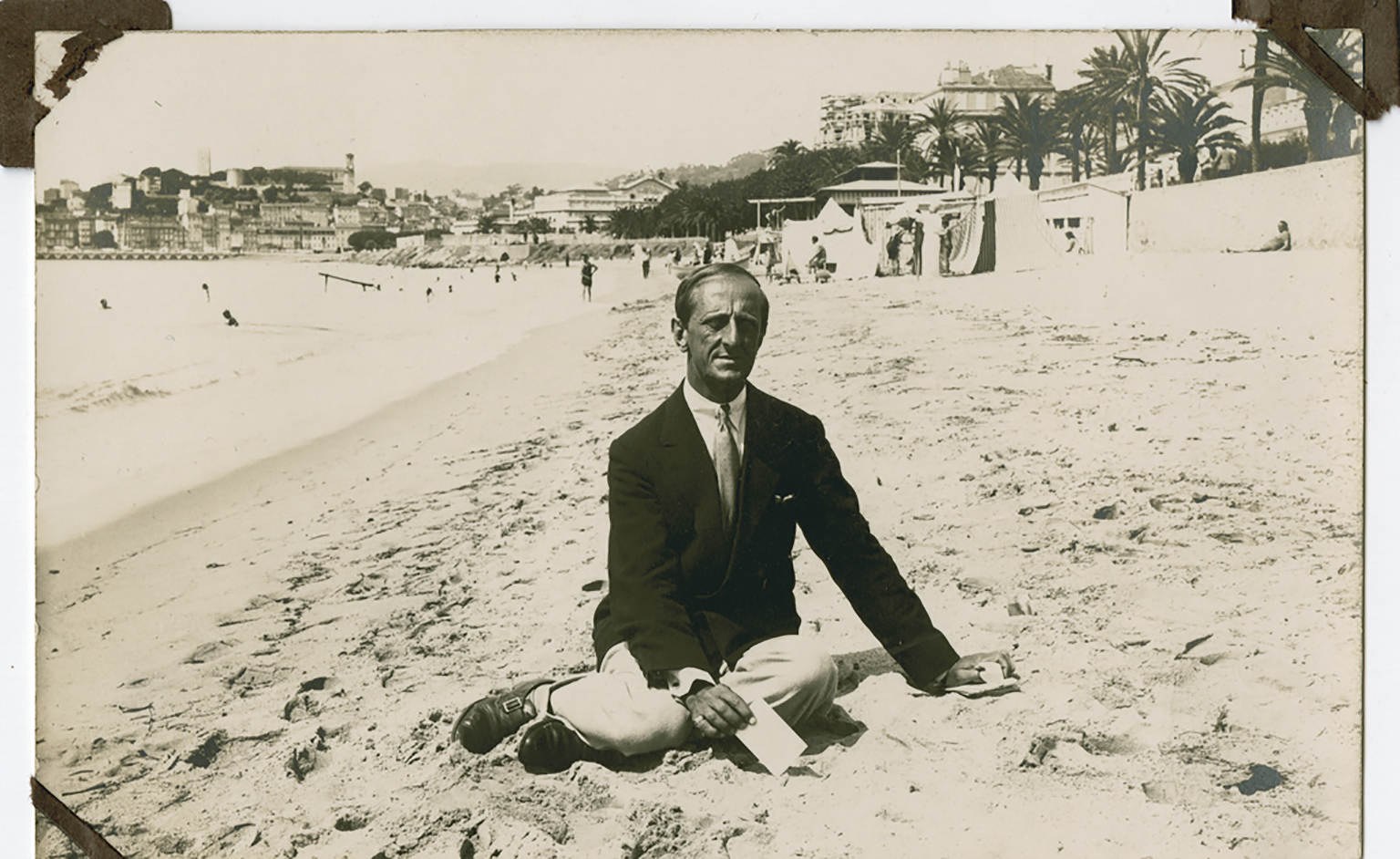 The Bates College Museum of Art "aims to change that," he says, "and has turned to noted Hartley expert and Portland art historian Gail R. Scott to lead the effort." Still, he adds, "it's a massive undertaking."
---
Grace Ingabire '19
There's more to dance than entertainment — The New Times
The New Times of Rwanda profiled Grace Ingabire '19, who graduated with a dance major and is now "using her art as a means for change."
Ingabire is a project manager at BeneDico, a Rwandan consulting firm that is supporting efforts to showcase and preserve traditional Rwandan dance.
"We believe that our traditional dances sometimes get modified because they are not being performed by the original culture," she says. "So the objective of the project is to preserve these dances and promote local dancers in different parts of the country."
---
Mara Tieken
The pandemic has magnified the winners and losers in Maine's educational system — Maine Things Considered
Speaking to Maine Public's radio program Maine Things Considered earlier in the summer, Associate Professor of Education Mara Tieken noted how the pandemic is illuminating how powerfully class lines are shaping students' learning experiences.
"Wealthier districts and wealthy private schools are typically able to offer more instruction with more rigorous and engaging learning experiences than poorer districts can offer right now," she said.
"But it's also about a student's home situation, where wealthier families might be more likely to have a parent at home who's not working, who can support the student's online learning. Or maybe they're more likely to have multiple laptops or devices so that siblings can actually work simultaneously on schoolwork, or they're more likely to have strong and consistent internet access."
---
Shirl Penney '99
Shirl Penney: The Power of Scale — Barron's
In a Q&A profile with Barron's, Shirl Penney '99 explained how his groundbreaking firm, Dynasty Financial Partners, provides the soup-to-nuts services that independent investment firms require, while still emphasizing the brokers' independence.

"We felt that any time you take an entrepreneur and turn them into an employee, bad things happen," he said. "The key distinction is we work for the adviser, the adviser doesn't work for us."
Dynasty is a service platform for independent investment advisers — ones that aren't tethered to a firm like Wells Fargo or Morgan Stanley — that's now used by more than 200 advisers at 47 firms with $50 billion in client assets.
Among other topics, Penney predicts that the pandemic will fundamentally change the value of place in the investment experience. "If you think back 20 years ago, it was all about big mahogany offices. You had to show strength to bring clients in," Penney says.
"That's been turned completely upside down. We have some clients now who I think will go completely virtual once their leases are up. At a minimum, I think firms are going to decrease their footprint."
---
Sam Mironko '21
How the camera has advanced the BLM movement — Ebony
"It's important that we take a moment to take a look at…some of the young creatives behind the scenes" of the Black Lives Matter movement who have a "special talent with the camera," writes Paige Rabb '20 for Ebony.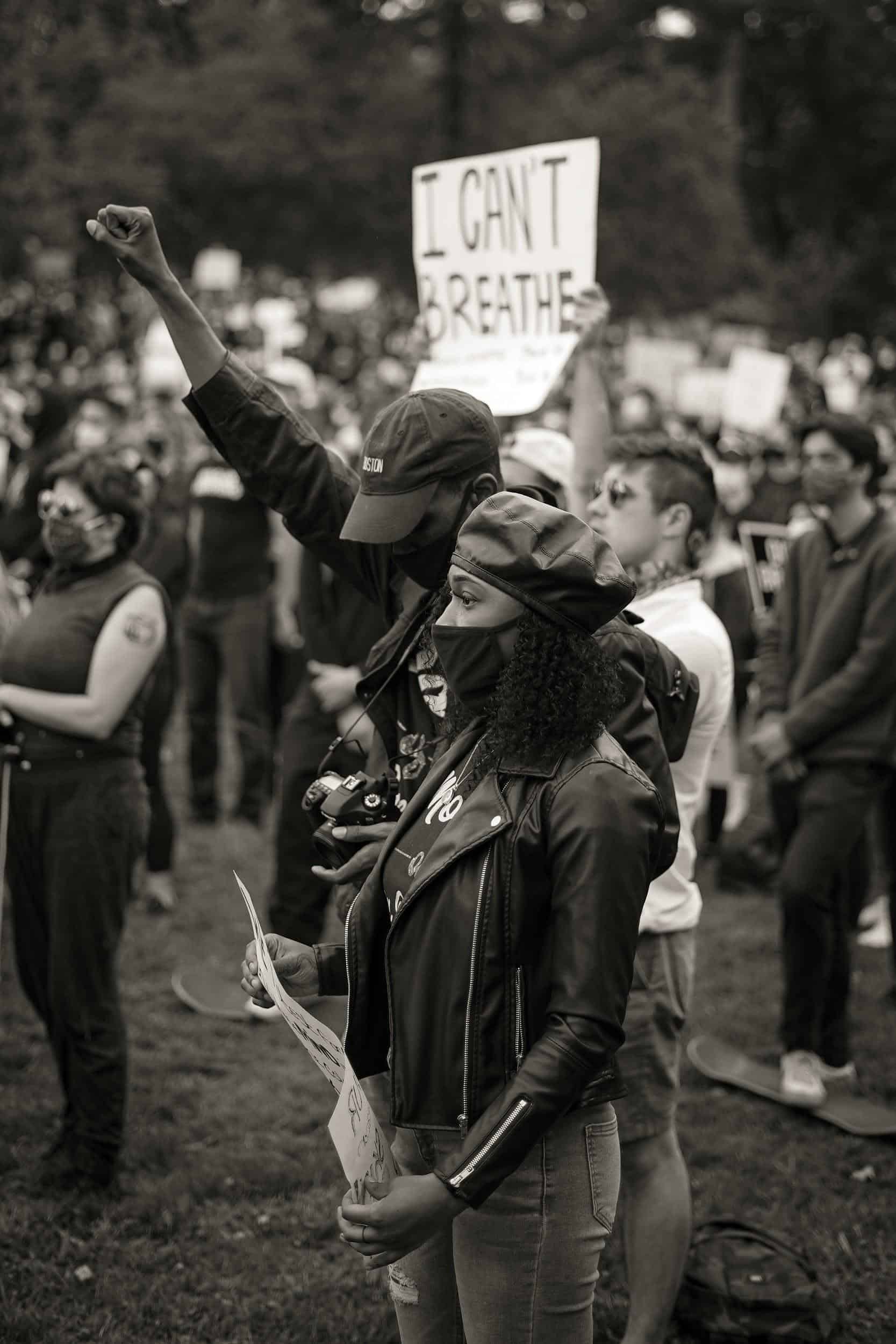 Rabb's select list includes Sam Mironko '21 of Belmont, Mass., noting his stunning photography from his winter 2020 semester abroad in Ghana.
Mironko, says Rabb, is motivated "to keep pushing for Black visibility and the legitimization of Black photographers' work," she says. "Mironko believes that the best way to continue to support Black creatives is to get involved with them…and allow their voices to be heard."
---
Jason Castro
Cracking the neural code with phantom smells — Scientific American
Associate Professor of Neuroscience Jason Castro shows his chops for writing for a lay audience in Scientific American by explaining new research that "used precisely controlled pinpoints of light to directly insert a phantom smell into a mouse's olfactory brain centers, bypassing the nose altogether."
The study, he writes, is "one of the most audacious and systematic efforts at 'experience hacking' yet."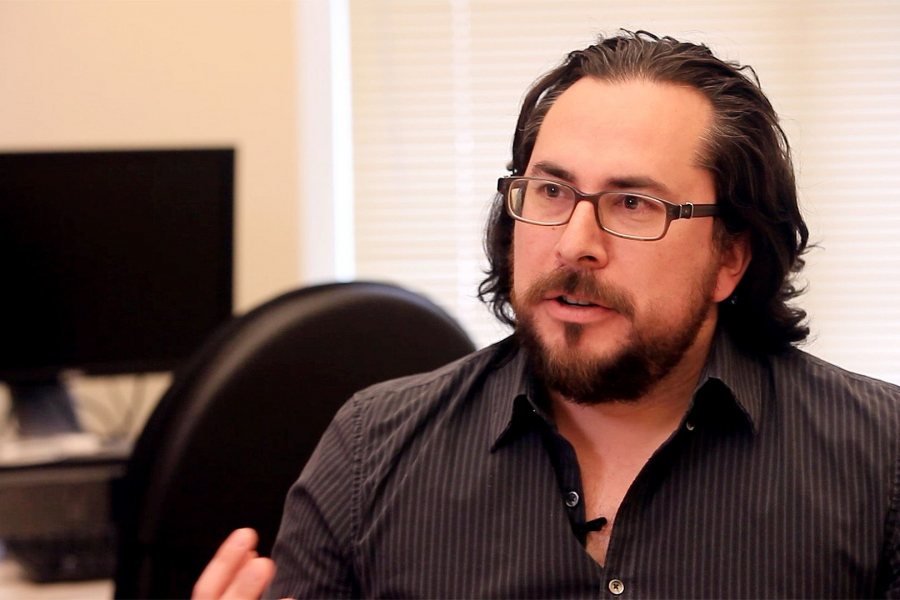 Why pinpoints of light? Because the researchers were using genetically modified mice with a light-sensitive protein "smuggled into their olfactory neurons," explains Castro. "When light shines on one of these modified neurons, it evokes neural activity — the brief electrical "spikes" that are the basic language of the nervous system — with timing that can be exquisitely controlled."
The paper, he adds, is an "unprecedentedly granular look at what, in the brain, makes a given experience that particular experience. The answer, at least in the context of olfaction, has a humanistic ring to it: an experience is a matter of timing and the sum of many small particulars."
---
Noelle Chaddock
Beyond the protests, what meaningful actions can people take for racial justice? — Maine Calling
Vice President for Equity and Inclusion Noelle Chaddock, speaking to Maine Public's Maine Calling program, explained the power and value of the term "anti-racist."
"I have a strong preference for the term 'anti-racism' over terms like 'racial equity," Chaddock said. "Anti-racism centers the thing, it centers the problem, it centers the behavior, and it names the people who are responsible for fixing that behavior…. Anti-racism calls us to look at the very specific action, 400 years' worth, that white folks need to grapple with and deconstruct."
---
Richard Gelles '68
Richard Gelles, scholar of family violence, dies at 73 — The New York Times
The New York Times published a featured obituary for Richard Gelles '68, who taught at and was dean of the University of Pennsylvania School of Social Policy and Practice, noting that he "was one of the world's leading scholars of family violence and child welfare."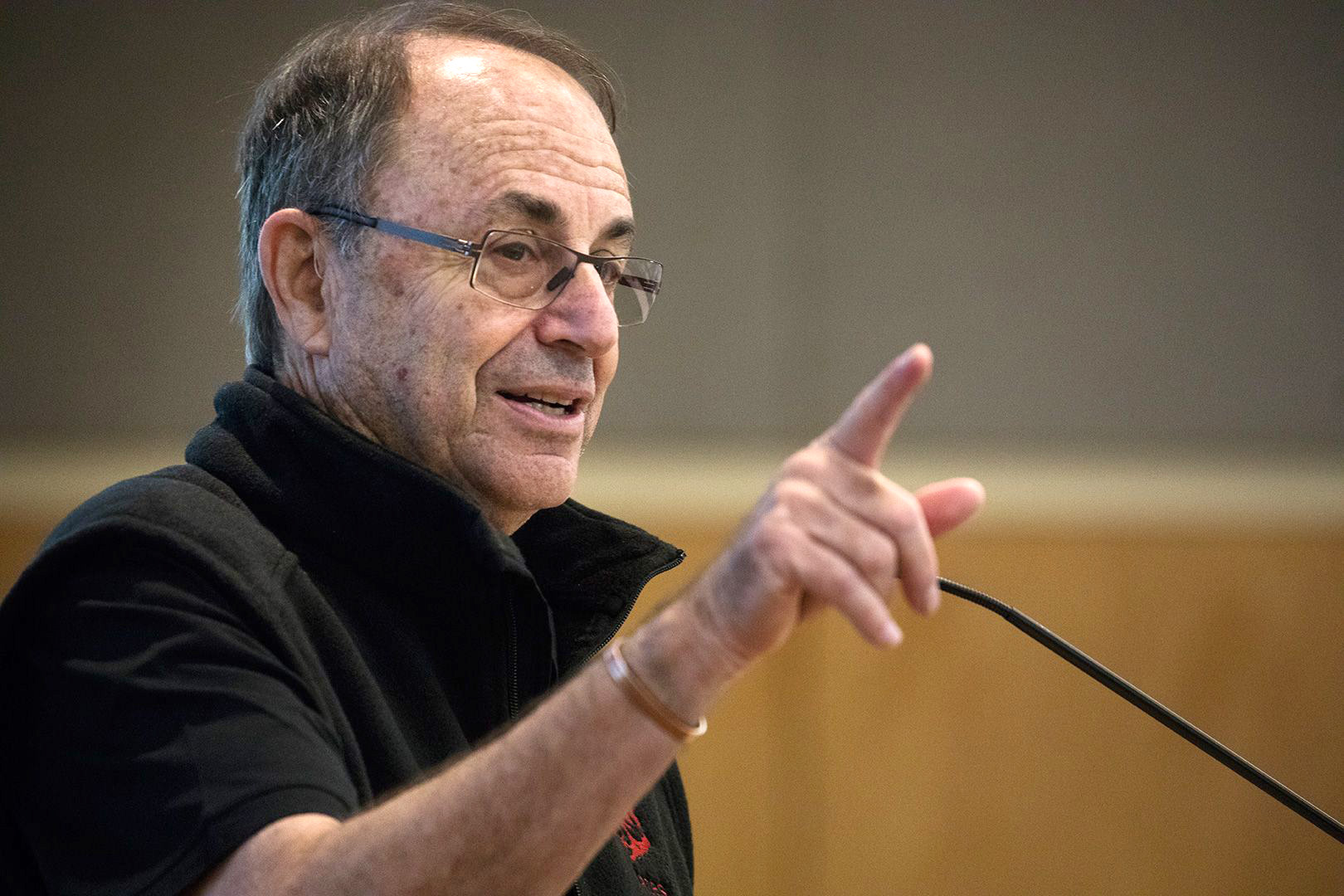 In the 1990s, Gelles was initially an ardent defender of "family preservation, the practice of reuniting biological parents with their children even if they had abused them. But after studying the horrific deaths of many children at the hands of their parents…Dr. Gelles did an about-face," says reporter Katharine Seelye.
"He took his outrage to Washington…and helped draft landmark legislation that affirmed that the safety of a child should supersede attempts to reunite a family."
As one expert said, "Rich's critique of the child welfare system not only indelibly shaped public policy…but his work protected and saved the lives of innumerable children."
---
Josh Redd '21
Uncommon schools summer program trains future Brooklyn teachers — Kings County Politics
"We need more Black male educators," Josh Redd '21 told Kings County Politics.
A graduate of an Uncommon charter high school in Brooklyn, N.Y., Redd originally wanted to be a doctor, but through summer experiences, including an Uncommon-sponsored teacher program where he was "surrounded by students eager to learn, he realized he wanted to 'be part of something' and to serve students in the community he grew up in."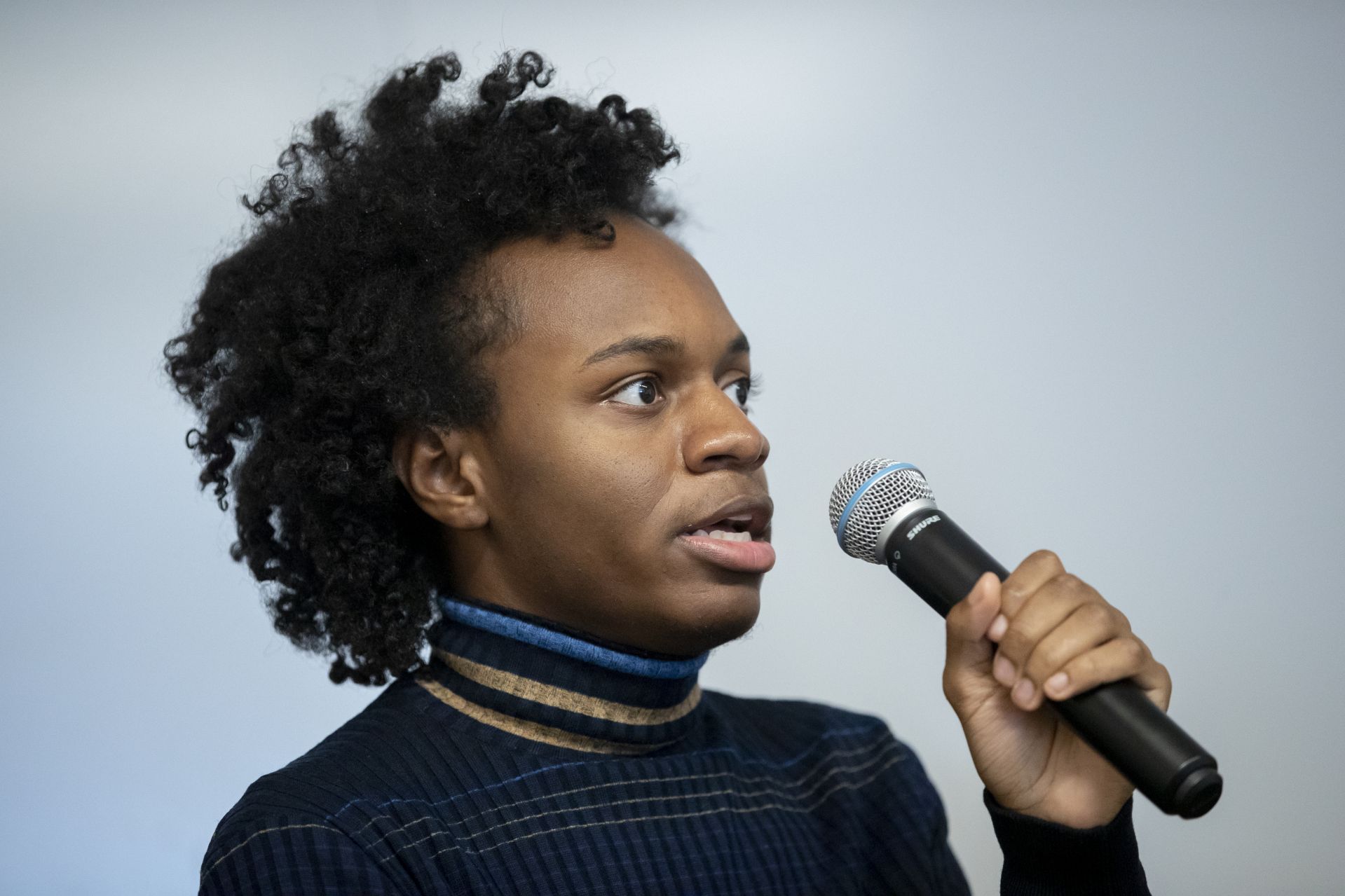 ---
Nick Mazuroski '09
$26 million solar farm to benefit Milo and Maine electricity consumers — Bangor Daily News
Construction of a large solar farm in Milo will feature 67,000 solar panels and produce enough energy for 5,430 homes, according to developers who include Nick Mazuroski '09, director of BNRG Maine, a co-development partner with Dirigo Solar of Portland.
The power produced from the solar farm will be sold to Versant, northern Maine's electricity provider. "It's going to directly benefit Maine homeowners, ratepayers, anyone that uses the standard-offer program in the state," Mazuroski said.
BNRG Renewables and Dirigo Solar have 10 projects under way or scheduled for construction in eight Maine communities.
---
Sam Nader '43
"Thirst for professional baseball in Oneonta quenched in 1965" — The Daily Star
The Daily Star of Oneonta, N.Y., told the story of how then-Mayor Sam Nader '43 brought professional baseball back to the city in 1965 after the city's prior professional team had folded in 1951.
A 1965 Star story quoted then-editor Frank Perretta, who said of Nader, "Sam is an old-time pitcher. He pitched in high school, at Bates College, and at Hartwick College. And since he took office four years ago he has been pitching for a minor league team in Oneonta."
Nader landed a Class A affiliate of the Boston Red Sox for the 1966 season, which then became a Yankees affiliate in 1967 and then a Detroit Tigers affiliate. The team decamped for Norwich, Conn., in 2010.
---
Elizabeth Leavitt Nemirovsky '88
Raising awareness and hope, Rosie the COVIDitor said, 'We Can Do It!' — The Bedford Citizen
Last spring, Elizabeth Leavitt Nemirovsky '88 reimagined the iconic World War II–era Rosie the Riveter poster as a pandemic-era call to defeat the virus, showing a masked "Rosie the COVIDitor" using her well-muscled arm and fist to smash the coronavirus.
The Bedford Citizen reported how Nemirovsky created her poster as "Bedford's COVID-19 lockdown moved from March into April and her mother entered hospice care, forcing her to quit her job."
Initially, Nemirovsky placed the poster in a window facing the sidewalk as encouragement to the neighborhood's growing number of walkers in the early days of the pandemic. "Rosie was an easy choice as far as an image to start with," Nemirovsky told the Citizen. "The fun really began when I started to imagine her ka-POWing COVID."
Later, she mounted her creation on posterboard and hauled it on her own walks of some 500 miles to raise money for a number of nonprofits, including the Greater Boston Food Bank.
---
Sam Francis '17
Bengals rely on one-man analytics department to make the team smarter and stronger — WCPO
"I tell people I'm the same as any analyst at any company, but my focus is football," Francis told reporter Keenan Singleton of television station WCPO in Cincinnati.
"That can span from the roster to the draft, game management, game planning, studying opponents. We have the data available like any company does that pertain to what they do. Based on whatever question or problem we're trying to solve, I'll study that."
Said Bengals head coach Zac Taylor, "He's got a big book of information that he knows how to process a lot better than I do. I don't hear his voice on game day. I hear it through one of the coaches, but I know there's a lot of dialogue there."
View Comments