A story in the Index-Journal of Greenwood, S.C., recalls the friendship between the late baseball great Henry Aaron and civil rights leader Benjamin Mays, Class of 1920.
Aaron died in Atlanta on Friday at the age 86.
Greenwood is the site of the Benjamin E. Mays Historical Preservation Site, which honors the Bates graduate often called "the schoolmaster of the movement" for his mentoring of younger Black leaders, including Martin Luther King Jr.
Chris Thomas, director of the Mays site, tells reporter Greg Deal that Mays, who spent nearly three decades as president of Morehouse College, was "an ardent Braves fan and would clear his schedule" to see Aaron play at the former Atlanta-Fulton County Stadium.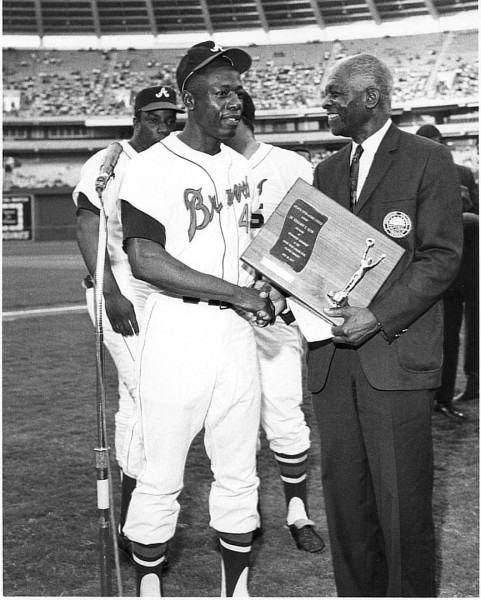 Aaron, the first African American player to play at a major Southern metropolitan city, according to Thomas, reached out to Mays early in his time in Atlanta, when he had "his share of tough times, early on, because of the racial climate."
The two became friends. Thomas said that Aaron and Mays often had "high-level discussions about the world….(Aaron) said it made him want to be more than just a baseball player."
View Comments