For at least one Bates student, the immense disruption brought on by COVID-19 offered a magical opportunity.
Faced with a lot of down time after students returned home last March, accomplished magician Abby Segal '23 of Chelmsford, Mass., decided to audition for Penn & Teller: Fool Us. She'd tried out for the competitive magic show hosted by the eponymous magic duo once before, as a junior in high school, but didn't make it.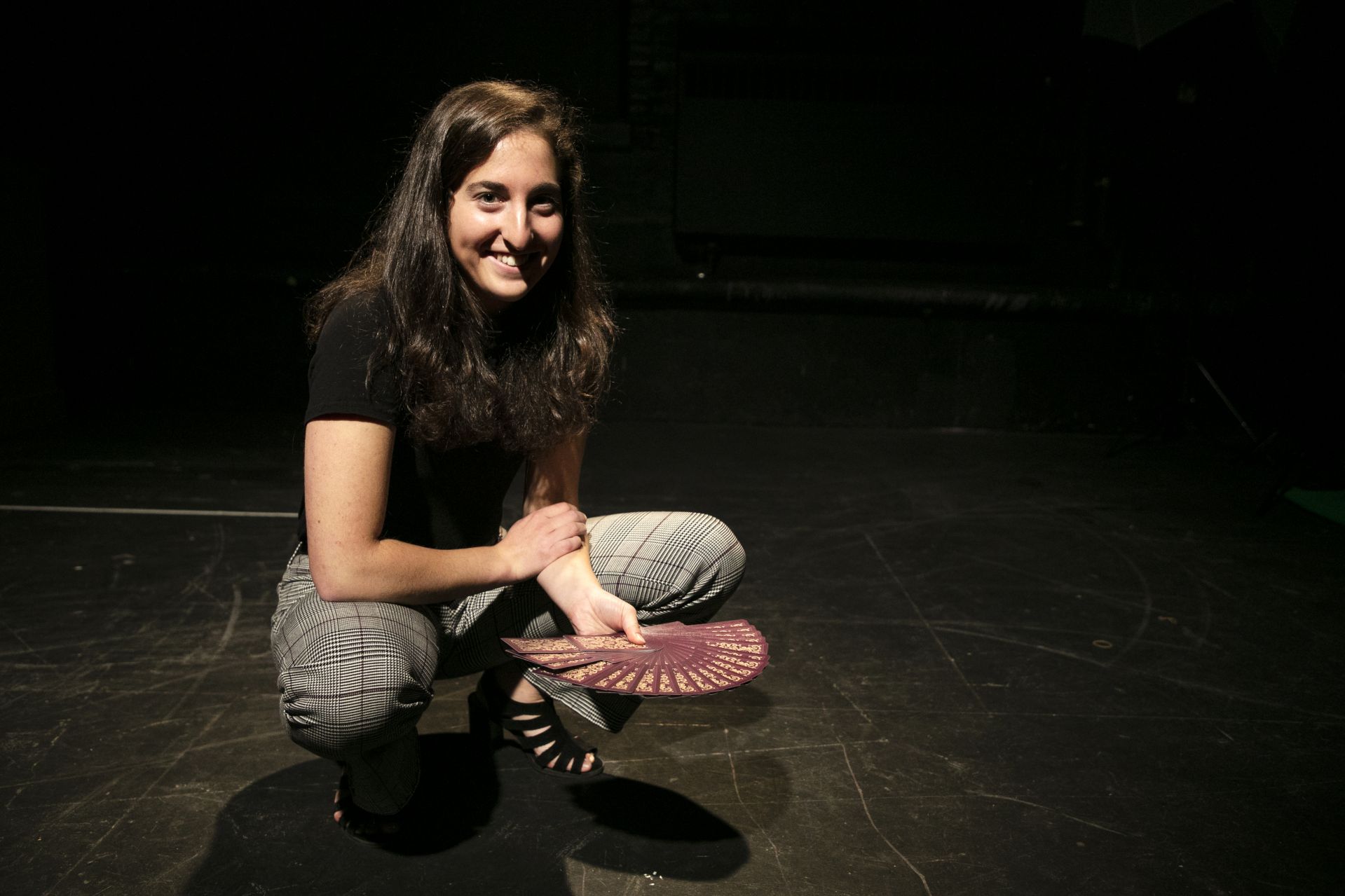 Since coming to Bates, she's integrated magic into her daily life, and even her classes. Doing card tricks, making coins disappear, and other sleights of hand are not just a hobby for her but a craft, one she practices on a near-daily basis, like a dancer perfecting steps or a lacrosse player a trick shot.
Because of the pandemic, she had, let's face it, a lot of time alone, to work on her tricks. This time, her shot at Penn & Teller was a bullseye — her appearance on the show airs Friday, Feb. 26, and streams the next day, Feb. 27.
I caught up with Segal to talk about her experience taping a television show in the middle of a pandemic and to learn more about how magic has shaped her life and why it matters, especially in this moment.
How did you first get into doing magic?
It was about nine years ago. My older sister, Julia, was into doing card tricks at the time. At Sunday school, her teacher was asking the students what they're interested in, and she said card tricks. The teacher was a children's magician, so he invited her to be his assistant.
So they did a few shows — she would make balloon animals and perform little tricks for the kids with him.
One time, he came over and did this trick with sponge balls, and left the balls for Julia to practice with. I saw them in the basement and went to some videos online to learn how to do them.
Then I became his magic assistant — I was 11 years old. I would do a few shows with him, and make balloons animals. In sixth grade I created my own show and performed at my old preschool. Then I started performing for other preschools, then it went up to like schools and camps, and then later I got into doing magic for adults.
How have you incorporated your magic into life at Bates?
Bates has provided a spark to learn that I do more than just perform magic; I can combine it with the other things I'm interested in, especially academics.
I took animation my freshman year and spent the entire semester creating a flipbook magic trick. So I worked with my professor, Carolina [Gonzalez Valencia, assistant professor of art and visual culture] for the entire semester. My final project was this flip book magic trick.
---
Abby Segal '23 performs a flipbook magic trick that she created in a Bates animation course.
For a final project in my "What Is Rhetoric" course, I did a magic trick to create an analogy about fake news. In fact, I practiced the trick that I did for Penn & Teller in that same classroom actually, upstairs in Commons. And then, last year I did a magic show for the Village Club Series.
For a cognitive psychology course, my lab report was on magic.
Wait, what does magic explain about cognition?
My report was about how going against expectations in a magic routine elevates surprise in an audience. Magicians strategically rely on the audience's familiarity and comfort of a routine, which they disrupt to elevate their audience's surprise level.
---
Abby Segal '23 performs a rope magic trick in the Benjamin Mays Center during a Village Club Series gathering her first year.
In my project, I used videos of a magic trick to test how a violation of routine — using three smaller balls to do a magic trick and ending by producing a huge ball — can catch an audience off guard and prompt a surprise level.
I wanted to show how an individual (the magician) can consciously structure a sequence in order to elicit an unconscious response in a group of individuals who are otherwise confident of what they think will happen.
What originally made you decide to audition for Penn & Teller?
I've always been a big fan. I studied them all through growing up, trying to do their tricks. I've always loved Fool Us.
At the beginning of my junior year of high school, I decided I wanted to create my own magic trick to get on the show. I had created my own tricks before but was shy about performing my own material. I spent every day trying to create this magic trick that would hopefully get me on the show.
Then I auditioned in my senior year. I was talking to the producers a little bit and I thought it was looking good. But I didn't make it. By then I was heading to Bates. I forgot about it — put it past me, I guess.
Then the pandemic hit last spring. I was like, "Oh, you know, maybe I can try again." I saw that they were holding auditions. I wasn't doing much so I put in another audition video with a trick I'd been working on through quarantine. And I got chosen!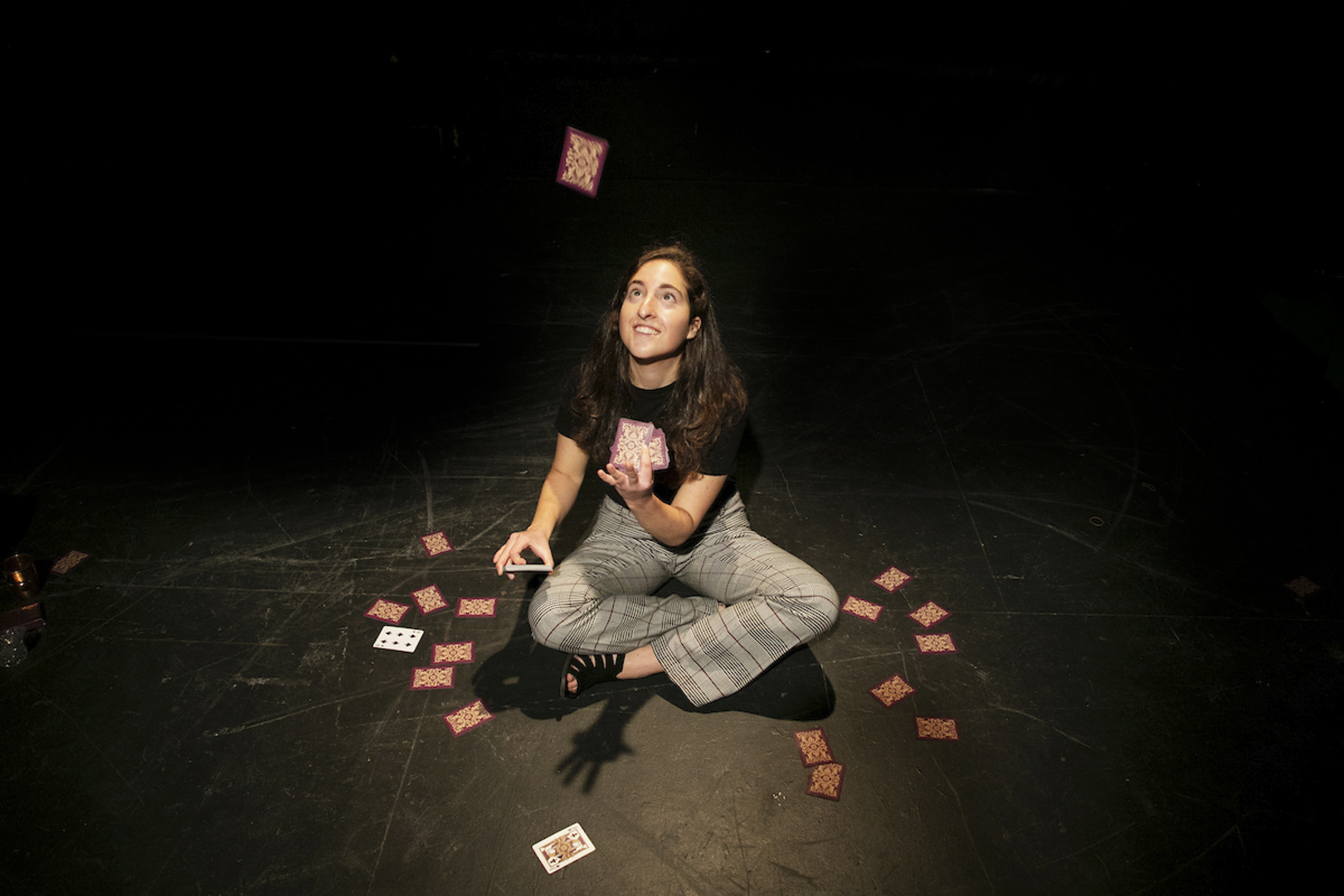 The weird thing was that I got chosen to go on the show but we didn't use the trick that I came up with this time. We used the trick that I had created my junior year of high school.
Do you know why it worked out that way?
The trick that I did my junior year was better for TV, I think. The trick I did the second time around was a little small, so it might have been a bit hard to see. I liked the trick that I made my junior year a little more too, and I think they did too.
Was the taping process in person in Las Vegas or remote?
It was in person. Since international acts couldn't travel, they did some Zoom performances and some live.
My mom and I were able to travel to Vegas. It actually worked out pretty perfectly because my time for taping was during a three-day weekend in between our two fall-semester modules. So, I didn't really have to miss anything. I went out on Oct. 16 and we were there for four days.
We were all at the Rio in Las Vegas— that's where Penn & Teller's stage is. And it was closed off for everyone except performers and the production team. It was kind of crazy walking past an empty casino every day, and only being able to eat meals on this little patio, physically distant for everyone.
The actual taping was pretty calm because I knew what to expect and I knew the producers. Leading up to the taping, while at Bates, I would be doing Zoom dress rehearsals with them and talking a bunch with the magic consultant of the show. My routine was to go to Olin and go to the rehearsal space every day. And I would rehearse in my room a lot too.
Reworking the script was a big thing; we had to go back and forth to make my trick fit the time frame. The trick was originally 8 minutes, and I had to get it down to 5 minutes. There was a lot going on.
We had a lot of different alternatives if something went wrong with COVID, all these things in my back pocket in case one thing didn't work out. I really had time to think everything through. So I was fairly calm — nervous the day of, but mostly really excited to do it.
It was definitely strange, but really cool.
What was the emotional process like for you?
I know a lot of people don't love our module system [two classes at a time instead of four] but I really liked it. I just had to focus on two classes and the trick. It kind of felt like the trick was my third class. I just focused on those three things.
When I was creating the trick my junior year (of high school), I was really stressed all the time because I was applying to colleges. I think I was putting way too much on my plate. But coming from quarantine, I kind of missed being busy and having things to work toward, so I didn't mind it. I thought it was a pretty good balance.
Are you doing anything here on campus to celebrate when the show goes on air?
I get to be on the Bates Instagram! And I'm trying to book one of the rooms with some friends. Physically distanced, with a big room. I'm trying to figure out a way Bates can provide streaming services so everyone can watch it.
It's on cable, which is kind of hard, but there are ways you can watch it through Hulu live or YouTube. It would be fun if everyone saw it on the release date. So I'm trying to work with Bates on that.
Is there anything else you want to speak to, about the overall experience of this?
I think nowadays magic is really important. It's always been really important to connect — it's an intimate experience. There are ways to perform it virtually, doing it physically distanced.
Magic can uplift people and give them something to enjoy, to distract them from the reality of life — if only for a little moment.
View Comments