"A party without a cake is a meeting," said Julia Child, who received an honorary degree from Bates in 1983.
When Bates turned 166 years old at mid-month, the cake that helped to transform a mere gathering into a party was decorated by Daisy Taylor, baking supervisor for Dining Services, with a creative flourish that's become a trademark of the Bates dining operation.
This year, Bates held its annual giving day, Great Day to Be a Bobcat, on Bates' birthday, March 16, the day in 1855 when the charter for the Maine State Seminary, forerunner of Bates College, was signed into Maine law.
This year's Great Day celebration, livestreamed between noon and 9 p.m. on the 16th, saw 2,664 alumni, parents, faculty, staff, students, and friends make gifts — shattering the goal of 1,855 donors — totaling $927,346.
And the cake? It was enjoyed by the entire Great Day livestream team when the birthday cat, the Bates Bobcat, stopped by to help celebrate a happy and successful day with friends.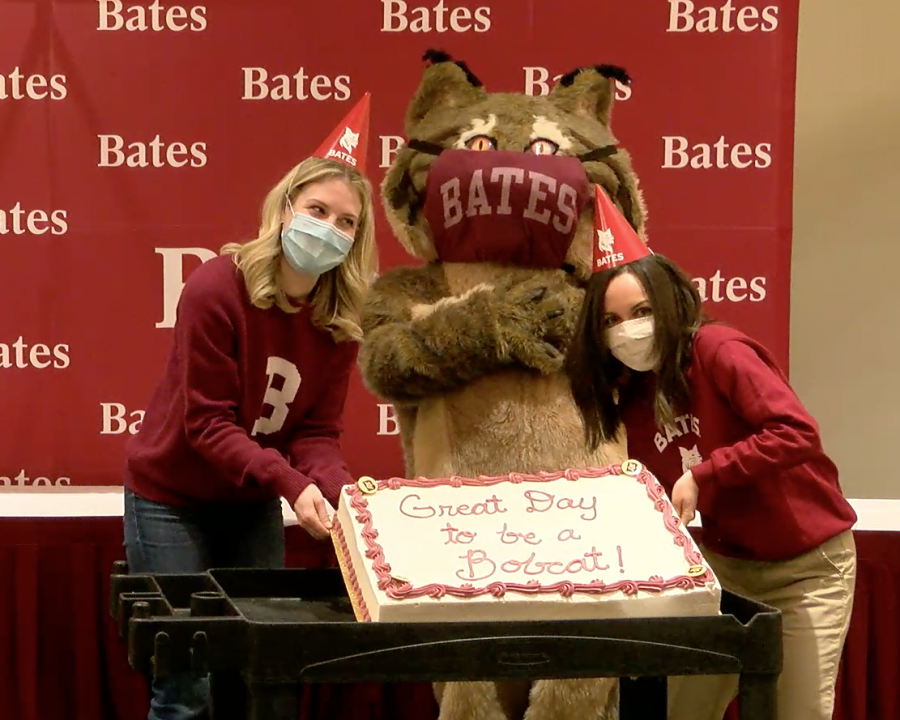 View Comments